Just so you know, this post contains affiliate links. That means if you use them to make a purchase, I may earn a commission. You can read my full affiliate disclosure HERE.
Over the past couple of years, I have bought (and read) a lot of devotionals with my kids. We have multiple Bibles on our shelves. Books that help us study different worldviews and apologetics. All of these are wonderful tools, but I realized recently that something was missing – resources to help my kids learn about Christian history (that they actually like to use).
Thanks to the Bible Road Trip curriculum we have used over the past school year, I'm confident in how my kids are growing in their Biblical knowledge and understanding. We had purchased a recommended Christian history book to go along with the curriculum, and while it has been an informative read, it doesn't always keep my elementary-aged kids engaged.
When I learned about the Who What Why Series from Christian Focus 4 Kids, I knew it might be a little bit more up their alley (and I was right)!
** This is a sponsored post. I received this product or compensation for review purposes only and was compensated for my time. I was neither asked nor required to share a positive review; all opinions are my own. READ HERE for more information.
There are three books currently in the Who What Why Series:
Who is Martin Luther?
What Was the Gutenberg Bible?
Why Did the Reformation Happen?
Danika Cooley, who wrote the Bible Road Trip curriculum we have enjoyed so much, wrote these books to help our kids not only learn about Christian history, but grow in their walk with God. She has a true passion for teaching and training the next generation, and equipping parents with the tools they need.
I started with the book Who Was Martin Luther because I grew up in a Lutheran church, yet sadly could not tell you much about Martin Luther. So needless to say, I was intrigued as to what I might learn.
I was pleasantly surprised that I learned a LOT from this book, and can't wait to add it to our homeschool curriculum and share it with my kids.
Why should we teach our kids about Martin Luther?
Or Christian history in general?
Well…because history is important! Significant events like the Reformation occurred that have impacted where we are today; just like we study American history to learn about how our country was founded, it's important to teach our kids about key people in the history of our church. Here are 3 reasons why:
It helps strengthen faith
I think that one of the big reasons is because it will help strengthen their faith. So many people today are discounting the Bible, and do not believe that it is God-breathed – that there is something supernatural about it that separates it from any other "religious" book.
When we teach our kids Christian history and the history of the Bible, their eyes are more open to all God has done to preserve His Word, and what real people have been willing to do to defend it.
It provides role models for our kids
When we teach Christian history to our kids, they see these real people who have followed Jesus and truly lived for Him. There are many role models for our kids today in the books they read and shows they watch; how many of those role models are showing them how to live for the Lord? We need to be diligent to show our kids these examples.
It reminds them they can make a difference
Throughout the Bible AND history, God has used seemingly small people in mighty ways. No matter how insignificant our steps may feel, we have to remember (and teach our kids) that God can use them mightily.
Often the people who change the course of history are not all that important seeming until you look back and see what it is they really did with their lives.
Teaching our kids about important people in Christian history can help them realize they, too, can make a difference.
Who Was Martin Luther?
If you have elementary-aged kids at home, Who Was Martin Luther? is a great book to use to introduce them to this key figure in the Reformation (and brief background of the Reformation itself).
This biography of Martin Luther is geared at kids 8-11 years old, but I think it would be perfect for kids even as young as 6 (maybe as a family read-aloud).
In this book, Danika has given an overview of Martin Luther's life in a very readable narrative, showcasing his personal transformation that sparked a chain of events that transformed the church.
She covers his childhood, how and why he became a monk, and the church corruption that led up to his 95 theses being posted all over Germany, Italy, and France. We learn about Martin's family and see him as a "real", imperfect person. I found it to be a quick read, yet detailed, encompassing both history and theology.
What I loved about this book
Who Was Martin Luther? showcases an imperfect man that God used perfectly – what a great message for our kids to learn.
Engaging & Entertaining
Right away, I could picture (and smell) the setting. I could relate to Martin Luther. As I read, I was intrigued to learn more of his story and how he impacted the church.
The book has multiple pictures and diagrams which were helpful, and I loved the conversational tone and humor mixed in.
Historical Truth
Who Was Martin Luther? gives us real history. I loved how it incorporated other well-known parts of history (such as Christopher Columbus and Michelangelo), and showed how the timeline aligned to what was going on in Martin Luther's life. This really will help kids make connections to what they are learning in their other history courses.
There are also very helpful side notes to give more background about things mentioned in the book, like monasteries and convents, the Black Death, and the medieval Roman Catholic Church.
Gospel Presentation
Danika is quick to point out the truth revealed in God's Word amidst the lies people were believing during Martin Luther's time. The Gospel is woven throughout this book as Martin felt the Word of God move in his live.
Readers will clearly be presented with the truth (backed up by scripture) that we are saved by grace and not by works.
How can I use this book in my homeschool?
Danika makes this easy by providing some creative tools for parents to help solidify learning.
One of them is the Who What Why Reformation Lapbooks. You'll want to grab these from the Thinking Kids Press website for a hands-on approach to studying this topic with your kids.
There are also craft ideas that are perfect for moms and kids who love projects. You can find all of the details and craft instructions here.
As I mentioned earlier, the book is perfect for elementary-aged kids, but, even I learned a lot – so even your older kids will enjoy this if you read it together as a family.
Learn more about Martin Luther and the Reformation
As a Christian mom who has only more recently been growing in my relationship with Christ and studying the Bible, I'm amazed at what I continue to learn. I'm excited to pass the knowledge to my kids.

I hadn't known or realized the corruption in the church that went on leading up to the Reformation, or many of the other things I learned from this book. And the learning doesn't have to stop here, because there are two other books in the Who What Why Series: What Was the Gutenberg Bible? and Why Did the Reformation Happen?
Once you read Who Was Martin Luther? with your kids, check out the rest of the Who What Why Series on the official website. So far, all of Danika's products I have used have been valuable tools in our homeschool and my personal walk, and I'm looking forward to checking out these other two books in this series.
Who Was Martin Luther? Where to grab a copy
If you'd like to grab a copy of Who Was Martin Luther? (or any of the others!), it's available on Amazon, Barnes & Noble retailers, and Christianbook.com.
I hope you and your kids will love it as much as I did!
I'd love to hear from you in the comments below: what other resources have you loved using in your homeschool to teach about Christian history?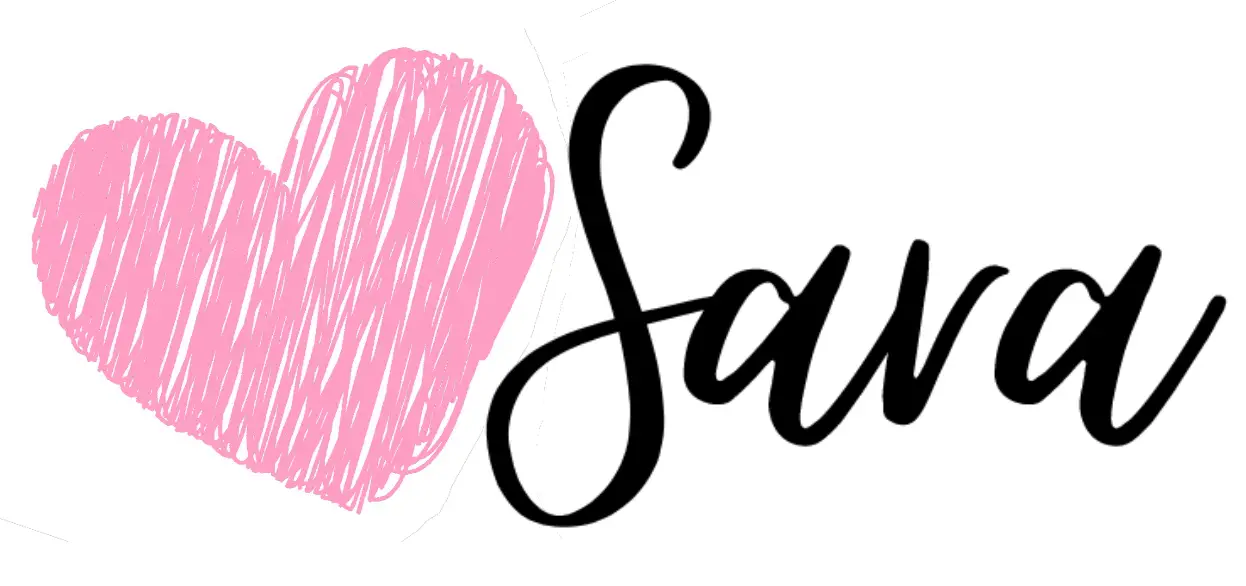 Related Posts