How to Teach History from a Biblical Worldview + 5 Top Curriculum Options
Just so you know, this post contains affiliate links. That means if you use them to make a purchase, I may earn a commission. You can read my full affiliate disclosure HERE.
When I was going through college to become a high school teacher, the concept of worldview – and how it impacts our teaching – was not something that ever came up. But the truth is, our personal worldview affects how we interpret everything around us, and as Christian homeschool moms, it should affect how we teach in our homeschools.
As its name implies, your worldview is the lens through which you view and interpret the world. I can honestly say I never gave much thought to the idea of "worldviews" and teaching until I began homeschooling and looking into curriculum. Up until this point, I was very familiar with public school curriculum, and didn't know what other options were out there.
I knew that I wanted my kids to learn about the Bible and Christian history, but what I didn't realize is that I should be teaching much more than that…and the subjects we studied themselves could help us learn more about God.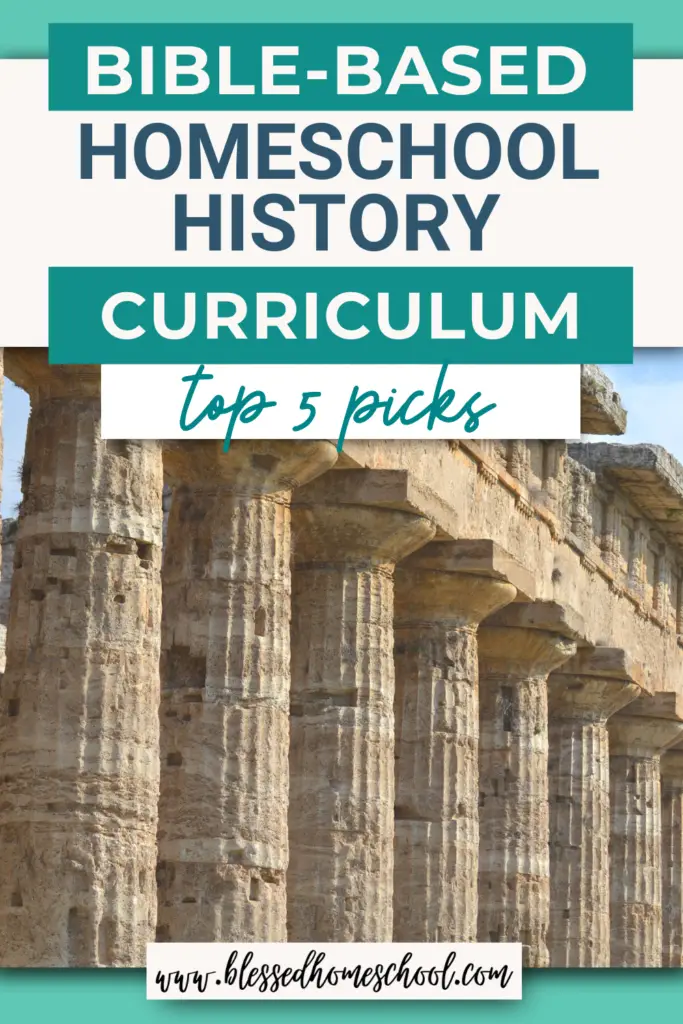 What does it mean to teach history from a biblical worldview?
My big wake-up call came when I read the book Homeschooling from a Biblical Worldview by Israel Wayne. It completely changed the way I thought about teaching, as it stressed that every subject can (and should) be taught from a Biblical worldview, and that the purpose of our education is to grow closer to God.
I realized that I didn't just want to teach my kids about God and the Bible, but that we could use the subjects we studied as a vehicle to learn more about God's character.
For example, why do we teach history? My answer was always that we teach history to our kids so they can know where we came from, learn about different people and cultures, learn from past mistakes and prepare for the future.
Those aren't terrible reasons, but they must not leave out the most important thing that influences our past, present, and future: our heavenly Father. We should approach and teach history from the standpoint that we are learning God's history, how history was influenced by obedience and disobedience to His word, how God moved and influenced all events, and what we can learn about his nature when we study different historical events.
Bible-based curriculum to help you teach history
If you are looking for a homeschool curriculum to help you teach history from a Biblical worldview, there are many great options for you to choose from.
To help you get started in your search, here's a list of some reputable homeschool history curriculum that will support your Christian values and worldview in your homeschool.
BJU Press Heritage Studies is a great option for Biblical worldview, K-12 history curriculum. You can choose between either an online option (Distance Learning Online), or parent-led resources. Economics and American Government are also available for grade 12.
I love that BJU Press curriculum is based on the understanding that we shouldn't separate "school stuff" and "Bible stuff", and their goal is to equip our kids to know and serve Christ through how we teach history and all other subjects.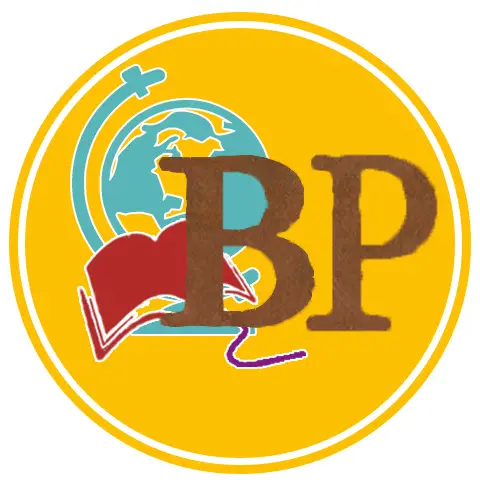 Biblioplan is a classical 4-year history curriculum that offers options for K-12. Christian parents will appreciate how their children will study both Biblical and church history as it relates to the other important events typically taught in a traditional history program.
Over four years with this curriculum, students will study Ancient, Medieval, Early Modern and Modern History, then repeat the cycle at a deeper level. This is a great way to teach history, and a great way to develop life-long understanding.
The Mystery of History is a biblically based, easy-to-use World History program. Homeschool families love it because of the variety of teaching methods used and how it encompasses many different learning styles. Multiple activities are suggested for each lesson so you can easily teach kids of all ages in your homeschool.
Four volumes will take you through a 4-year chronological cycle from Creation to the Resurrection all the way to Wars of Independence and Modern Times.
Using the Bible itself it a great way to teach history! Our family has loved using Bible Road Trip for our Bible curriculum; you can use it for this, or you can dig a bit deeper into correlating history as you study the Biblical timeline.
Bible Road Trip is a 3-year "trip" through the Bible that will give your kids an in-depth look at Bible history from Genesis to Revelation. There are 5 levels available, so while your family can learn together, students have options to demonstrate learning to their individual abilities.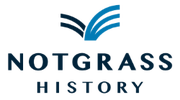 Notgrass History is a Bible-based curriculum centered on God's Word, created by a veteran homeschooling family. Their focus is engaging narrative lessons and hands-on activities for a variety of learning styles to help kids (and their parents!) love and appreciate history.
All of this combined with a Christian worldview seeking to honor Jesus as our Lord and Savior makes this one of the top recommended curriculums to teach history for homeschoolers.

Blessed Homeschool is a participant in the Amazon Services LLC Associates Program, an affiliate advertising program designed to provide a means for sites to earn advertising fees by advertising and linking to Amazon.com. You can read my full affiliate disclosure HERE.

History is always taught from some particular worldview; have you considered how you teach history and if it aligns with how you view the world? As parents, we have to be diligent to evaluate the curriculum we choose to use teach history in our homeschool. I hope these choices have given you a good place to start!
What curriculum have you used to teach history from a Biblical worldview? Which would you recommend and why? Drop a comment below!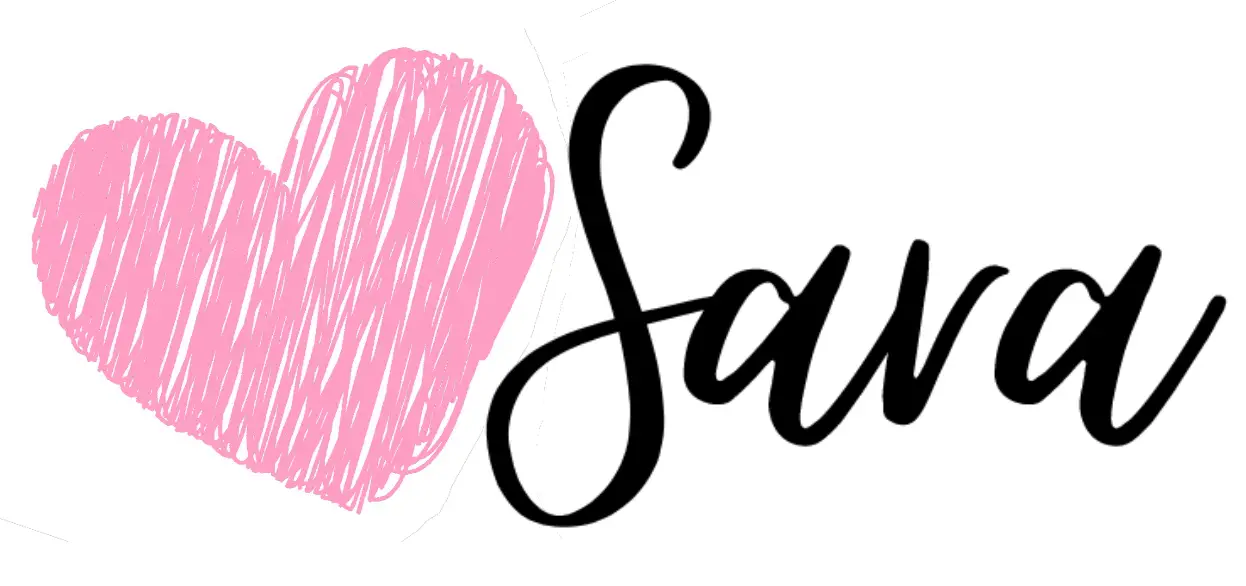 Related Posts
Blessed Homeschool is a participant in the Amazon Services LLC Associates Program, an affiliate advertising program designed to provide a means for sites to earn advertising fees by advertising and linking to Amazon.com. You can read my full affiliate disclosure HERE.