Encourage the Growth of Your Aspiring Writer with June Writing Prompts
Just so you know, this post contains affiliate links. That means if you use them to make a purchase, I may earn a commission. You can read my full affiliate disclosure HERE.
Writing prompts are invaluable tools we can use in our homeschools. They allow our kids to practice and focus their writing, and they can often lead down some great creative rabbit trails. Spark your kids' creativity this month with my June Writing Prompts!
As we jump into month 6 of our writing prompts, I'm sure you will agree you have begun to see development in your child's writing style. Besides a greater comfort level, while writing, these activities help build a child's confidence, and before long, you may have an aspiring writer in your home!
This month's prompts focus on sharpening those research skills with writing prompts for days like D-Day, National Flag Day, and Juneteenth.
This will be one skill your child will be grateful for, especially when it's time for college!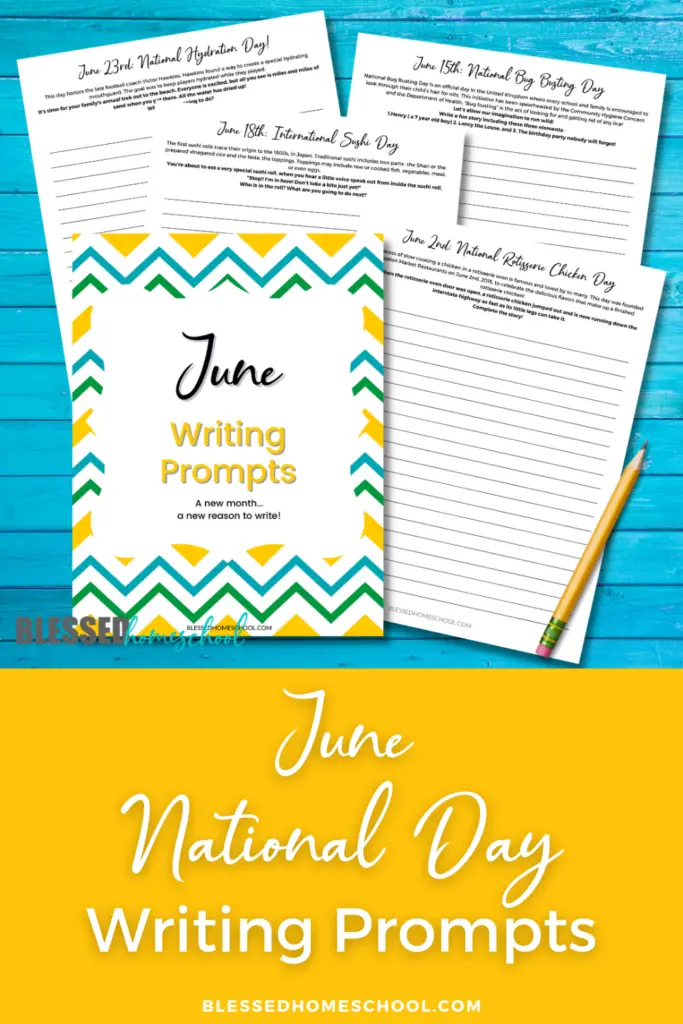 June Writing Prompts Printable Pack
Here is a list of the National Days included in the June Writing Prompts pack:
June 1st: World Reef Awareness Day
June 2nd: National Rotisserie Chicken Day
June 3rd: National Repeat Day
June 4th: National Cheese Day
June 5th: National Veggie Burger Day
June 6th: D-Day
June 7th: Boone Day
June 8th: National Best Friends Day
June 9th: National Strawberry Rhubarb Pie Day
June 10th: National Ballpoint Pen
June 11th: National Making Life Beautiful Day
June 12th: National Peanut Butter Cookie Day
June 13th: National Sewing Machine Day
June 14th: National Flag Day
June 15th: National Bug Busting Day
June 16th: National Fudge Day
June 17th: National Eat Your Vegetables Day
June 18th: International Sushi Day
June 19th: Juneteenth
June 20th: National American Eagle Day
June 21st: World Day of Music
June 22nd: National Onion Ring
June 23rd: National Hydration Day!
June 24th: National Swim A Lap Day
June 25th: International Day Of the Seafarer
June 26th: National Chocolate Pudding
June 27th: Helen Keller Day
June 28th: National Alaska Day
June 29th: International Fisherman Day
June 30th: National Work From Home Day
Prompts for days like National Onion Ring Day and National Chocolate Pudding Day have been designed to encourage your young writer to tap into their funny side. 
Creativity and wit, when combined, can make for some beautiful reading!
If you're new to my site, please don't feel like you've missed out on a lot. You haven't!
The beauty of these writing prompts is they can be paced according to what works for your child. 

Here are links to the writing prompts from January-May:
I highly recommend printing all six months because this is a catapult to spark that writing bug in your child. 
Ray Bradbury once said, "You only fail when you stop writing." 
With that said, let the June writing prompts begin!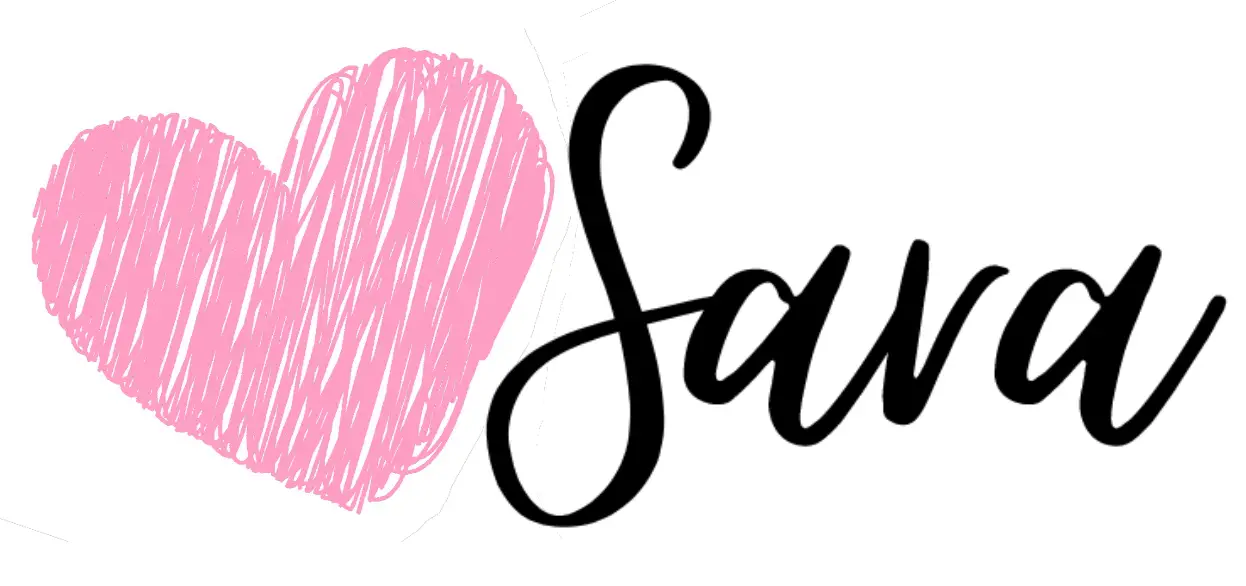 Related Posts
Blessed Homeschool is a participant in the Amazon Services LLC Associates Program, an affiliate advertising program designed to provide a means for sites to earn advertising fees by advertising and linking to Amazon.com. You can read my full affiliate disclosure HERE.