Homeschooling in Texas: Breaking Down the "Super Complicated" Rules
Just so you know, this post contains affiliate links. That means if you use them to make a purchase, I may earn a commission. You can read my full affiliate disclosure HERE.
Hi, I'm Ticia, and I'm glad you're here and reading this. Homeschooling in Texas is amazing. I've homeschooled my kids since preschool, and have enjoyed every year of homeschooling them, and yes that does include homeschooling middle and high school. 
Are you ready to hear the super complicated rules for homeschooling in Texas?
It's going to be difficult.
To homeschool in Texas you need to:
Teach reading, writing, and math
Teach good citizenship
Use some form of written curriculum
That's it. You determine what your child does during school years. Once you have determined you have finished all they need to do, you declare your child to have graduated. Legally that is all you have to do, so if a school tells you your child needs to get a GED or any other such nonsense, they are misinformed.
If you' are starting homeschooling in the middle of a school year or after they have started at the local public school, you only need to inform the school you are withdrawing your child. You do not need to tell them what school your child is moving to, what you are doing next, or anything else the school might imply you need to do (I include this fact because I've seen it many times in various homeschooling in Texas groups as people start to homeschool).
But, it is a bit more complicated, obviously, you want your child to succeed in life, so as they get older I would recommend getting a bit more formal and looking at what they want to do after they graduate high school, then start tailoring your plans to their post-high school goals.
Since we were not required to keep any formal records to submit, I used Google Classroom to record grades for their junior high and high school years. Prior to that if they did not understand the material, they just redid the material until they had done well enough.

Wondering what that might look like for a homeschooler in Texas?
Every year I research and find a language arts and math curriculum that works for my kids (you can see our curriculum picks yearly). Then I look at what sciences we have already studied and what my kids are currently interested in and pick a science curriculum to use.
Our history and geography are easy to figure out each year. We used a 4-year history cycle starting with ancient history until we reached modern times, and then cycling back to the beginning again, getting into more detail as the kids grew older. For geography, we cooked our way around the world, and intersperse that by studying the different states.
Both of these allow us to study what good citizenship looks like as we look at what a citizen looks like historically, and what a citizen looks like in other parts of the world. Now that they're in high school we have actually studied official government and economics classes.
Interspersed throughout all of this over the years we have learned a lot of life skills, like how to cook, sew, clean a house, how to keep a budget, chores. Useful things to know before you head off into your own home.
Then we plan field trips for the year, if you're in the Austin area, this is my list of Austin-area-specific field trips (so not any stores, post office, or fire stations). Texas has an amazingly wide variety of places you can turn into a field trip.
Then I looked at how to interact with other homeschoolers in a homeschool co-op.

Texas has a plethora of homeschool co-ops
In my local area, I know of about 15 different homeschool co-ops. Some are like the co-op I joined which is primarily for socialization and supporting the mom, others are more formal and have structured weekly classes.
Once you know you want to homeschool do a quick online search of your city or area and homeschool co-op and you should be able to find several different co-ops to check into. They can be a great source of information and encouragement for you as a homeschool mom and friends for your kids.
If you're looking for more opportunities to connect with other homeschooling families, co-ops, and groups in your specific area, Homeschool Hall has created a comprehensive,
FREE Homeschool Directory
that is super helpful. Homeschool clubs, tutors, curriculum stores, and sports are also listed, so you can find almost anything you need to support your homeschooling.
Want to join a larger group for support?
There are two groups representing homeschoolers and homeschool rights in Texas that are statewide groups (there are some other local groups). Both of these groups will provide support for you as a homeschool mom, and both groups run homeschool conventions where you can hone your skills as a homeschool parent.
Texas Home Educators– is the newer group, they split off from Texas Homeschool Coalition over a proposed law allowing homeschoolers access to public school sports
Texas Homeschool Coalition– the original group working to promote homeschool rights in Texas
In addition both Great Homeschool Conventions and Teach Them Diligently, the national homeschool conventions, come to Texas for conventions.
How about you – are you homeschooling in Texas? What are some of your favorite resources and field trip spots near you? Leave a comment below!
And if you'd love to have a printable resource to use to keep track of state homeschool requirements, key organizations, activities and field trip plans, and curriculum notes, grab a copy of my Curriculum & Activity Planner below (it's free!):
Interested in learning about homeschooling in another state? Check out the Homeschooling in 50 States Series.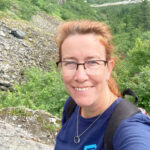 Ticia is a veteran homeschooling mom of three kids, all teens. She writes about her homeschool adventures on her blog, Adventures in a Messy Life, learning adventures at the speed of fun.
Related Posts
Blessed Homeschool is a participant in the Amazon Services LLC Associates Program, an affiliate advertising program designed to provide a means for sites to earn advertising fees by advertising and linking to Amazon.com. You can read my full affiliate disclosure HERE.