Easy No-Prep April Writing Prompts for Your Homeschool
Just so you know, this post contains affiliate links. That means if you use them to make a purchase, I may earn a commission. You can read my full affiliate disclosure HERE.
These April writing prompts will help you add creative writing to your homeschool day, and will encourage your kids' research and writing. Just print and go! Enjoy a new writing prompt for each "National Day" in April!
April is packed with lots to celebrate.
If you're new to my site, allow me to introduce you to something wonderful I started at the beginning of the year-
Daily writing prompts, celebrating "National Days" throughout the year!
I would love for you to join us on the journey. 
It's not too late to jump onboard with my daily April writing prompts!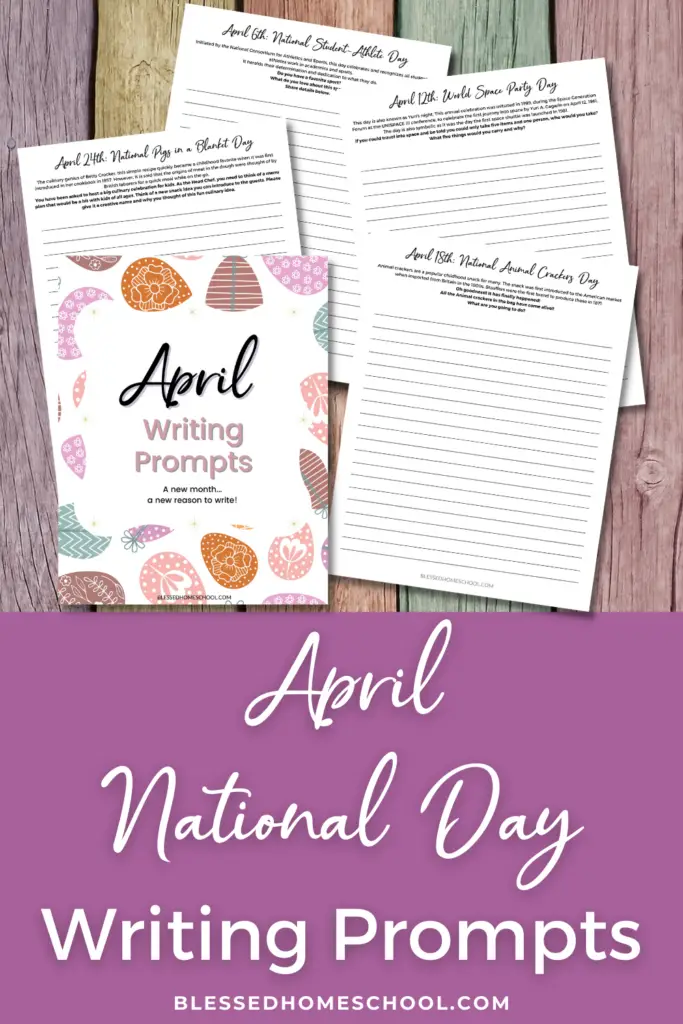 For reference, here are links to the writing prompts for January, February, and March:
Inspire Creativity with April Writing Prompts
Some of the writing prompts center around the Lenten season and will help our children walk through the days leading to Easter.
For these particular prompts, your child will be encouraged to look through passages in the Bible and share their thoughts and reflections. 
This would also be a great way to open into a time of family devotion and reflection if your family takes on these writing activities together. 
Besides Easter-inspired writing prompts, this month also includes prompts that will require a little research to study more about the historical event or personality.
For instance, National Winston Churchill Day and Thomas Jefferson Day.
On the flip side, we have prompts that will tickle those imagination wheels like National Animal Crackers Day, National Garlic Day, and National Pigs In A Blanket Day!
Yes, it's true – there is a day to celebrate everything under the sun!
Here is a list of the National Days included in the April Writing Prompts pack:
April Fool's Day (April 1)
World Autism Awareness Day (April 2)
National Geologist's Day (April 3)
International Carrot Day (April 4)
National Go for Broke Day (April 5)
National Student-Athlete Day (April 6)
World Health Day (April 7)
National Zoo-Lovers Day (April 8)
National Winston Churchill Day (April 9)
Palm Sunday (April 10)
National Pet Day (April 11)
World Space Party Day (April 12)
Thomas Jefferson Day (April 13)
Maundy Thursday (April 14)
Good Friday (April 15)
National Orchid Day (April 16)
Easter (April 17)
National Animal Crackers Day (April 18)
National Garlic Day (April 19)
National Lookalike Day (April 20)
National Kindergarten Day (April 21)
Earth Day (April 22)
Shakespeare Day (April 23)
National Pigs in a Blanket Day (April 24)
National Telephone Day (April 25)
National Audobon Day (April 26)
National Tell a Story Day (April 27)
Stop Food Waste Day (April 28)
National Arbor Day (April 29)
Honesty Day (April 30)
Why write?
These creative writing prompts are more than just another activity to cross off on the list of academic things your child should do.
They're a great way to get kids excited about writing, fuel creativity, strengthen a child's vocabulary, and help develop strong literary communication skills that will be an incredible asset when your child is older. 
By planting the seed of a love of writing in your child, you help grow a tree with strong foundations in today's world.

If your child has never been introduced to creative writing, then there's no better time like now. 
Louis L'Amour said this- "Start writing no matter what. The water does not flow until the faucet is turned on."
Let the journey begin!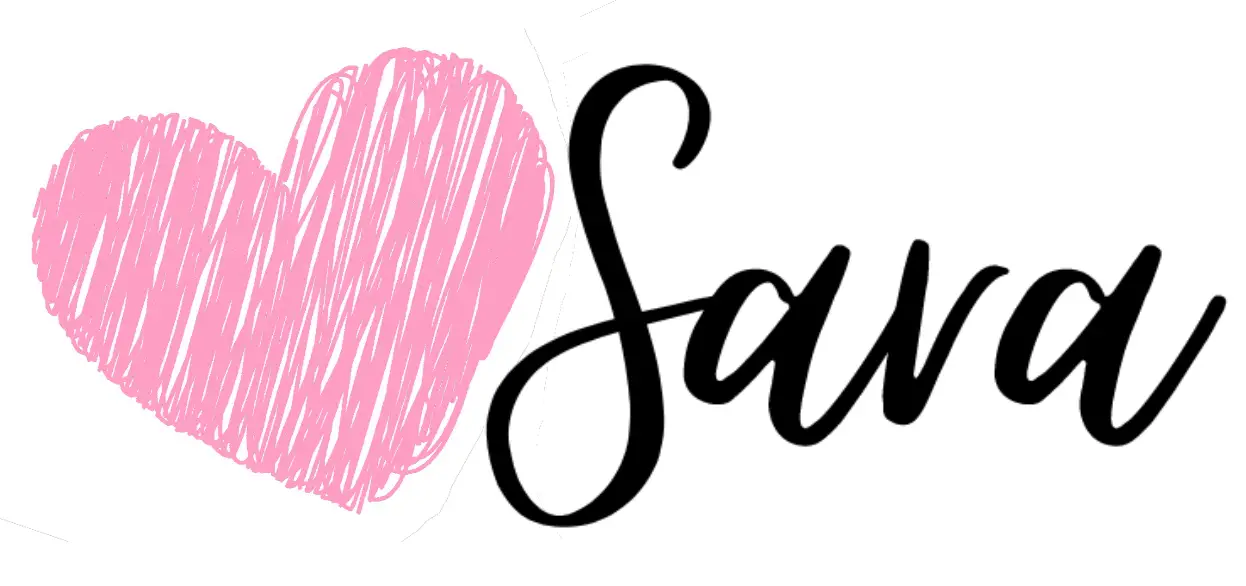 Related Posts
Blessed Homeschool is a participant in the Amazon Services LLC Associates Program, an affiliate advertising program designed to provide a means for sites to earn advertising fees by advertising and linking to Amazon.com. You can read my full affiliate disclosure HERE.