How to Write a Book Report (+ a FREE Step-by-Step Printable for Your Kids)
Just so you know, this post contains affiliate links. That means if you use them to make a purchase, I may earn a commission. You can read my full affiliate disclosure HERE.
We read a lot of books (homeschool moms, can you relate?). Right now, we are reading the Harry Potter series together as a family, and as my kids have grown, it's been fun to see them become more interested in reading for fun. As part of our homeschooling this year, we have been learning how to write a book report, which has been a great way for me to evaluate how well my kids are understanding what they read.
My son is in 3rd grade this year and recently had a book report as one of his assignments in English. While there were a couple of steps given to him, he struggled with the process and actually putting the book report together. So I decided to create a step-by-step book report printable to help him learn how to write a book report.
I hope these printables will be a big help to your kids, too! They will walk your kids through the steps of organizing their book report, writing a draft, revising and proofreading, and writing a final copy. Plus, I've included a rubric for you that you can use to give helpful feedback if you'd like.
Not only will this template help your kids learn how to write a book report, but they will be fun to add to your homeschool portfolio and look back on in the future.
Why Should You Use Book Reports in Your Homeschool?
Writing a book report or using an organizer to respond to what they have read is a great way to help your kids with their reading comprehension. It's also fun to see their unique writing styles come to light and learn what they think about the books they have read.
Plus, I have found that incorporating book reports into our homeschool is a fun way for my kids to practice their writing skills because they get to write about a book they have loved. My son doesn't necessarily love to write, so making the writing topic interesting is really important in our current season.
They also will obviously get to practice their handwriting, and you can include an oral presentation component if you'd like to as well!
Teach Your Kids How to Write a Book Report
A book report is just what it sounds like – a detailed report your kids will write after reading a book. In the report, they will give a summary of the book and share some of the important plot points, as well as share their opinion of the book.
When my son first attempted to do his book report from his English assignment, he struggled with what to write, and how to pull it all together in one cohesive report. I wanted to really lay out the process for him, to break it down into manageable steps.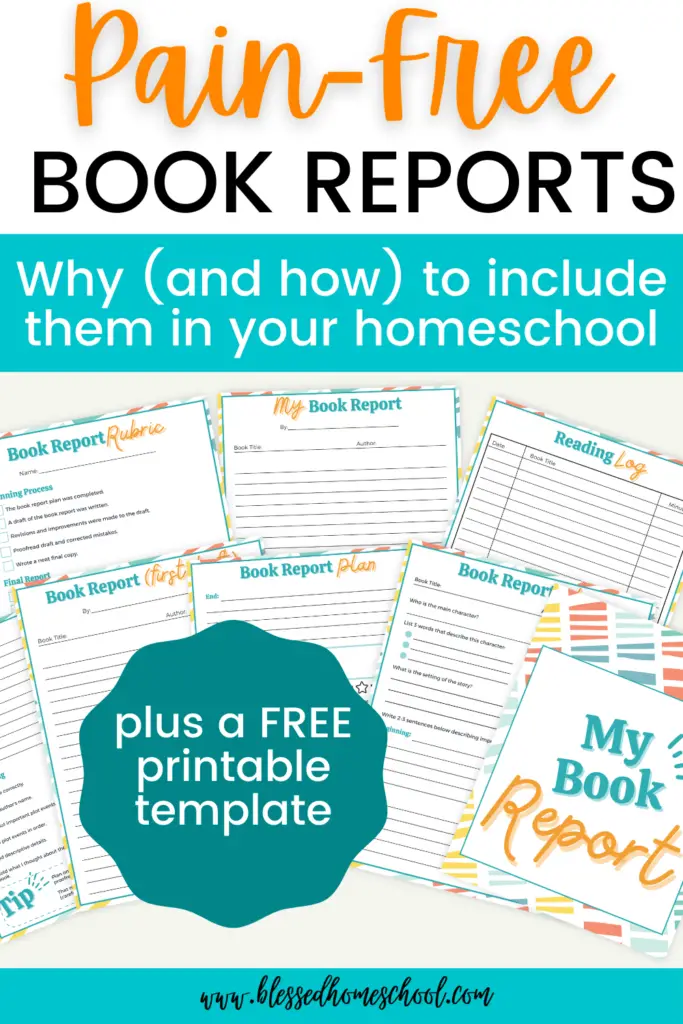 If your child is new to writing book reports, I would recommend doing the first one together. Choose a book you have been reading aloud as a family (or a new one to read together), so you can then walk through the template and process with them.
If you are reading the book together, model how to take notes of important characters and plot points as you read. These notes will be great to reference later when writing the report.
Once you are finished reading and taking notes, grab your book report template and work through the process of putting together the report (this printable makes it so easy!).
My Book Report Template for Kids
There are many options out there with ideas for creative and different styles of book reports (I love these ideas from We Are Teachers), but if you are looking for a simple way for your elementary-aged student to organize their thoughts into a basic book report, these are for you.
The pages include:
2 Book Report Planning Pages where your kids will organize their thoughts about the main characters, important plot events, and what they learned and liked about the book. They will also have space to draw out their favorite scene from the story.
First Draft Pages where they will write a rough draft. These sheets also include checklists that will walk them through the revision and proofreading process.
My Book Report Pages where your kids will write their final copy of their book report.
Book Report Rubric which is a sheet you can use to offer comments and suggestions on their work, if desired.
Reading Log page that your kids can use to keep track of what they are reading (great for your homeschool record keeping as well!)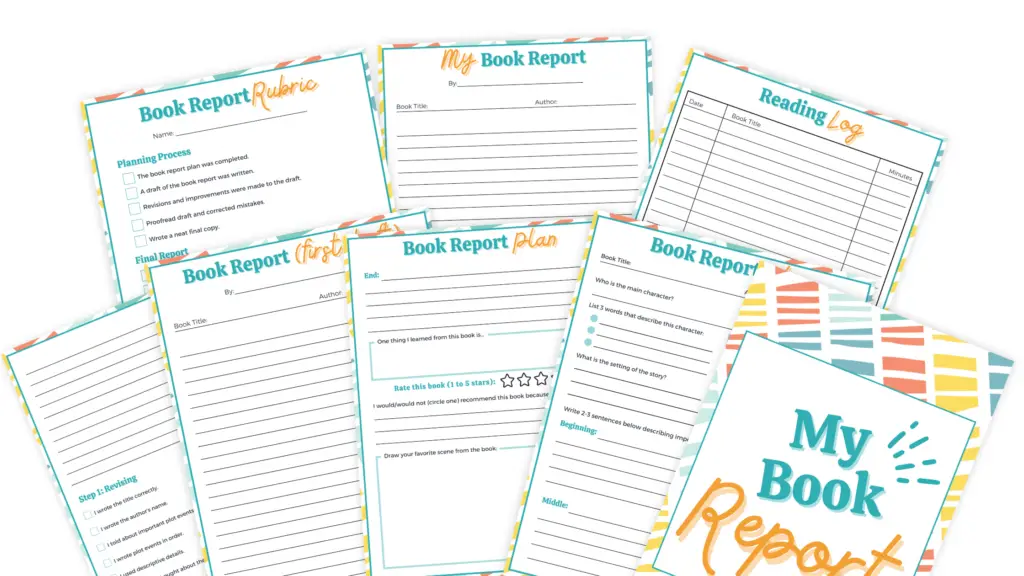 Using a template like this will help your kids organize their thoughts in the planning pages, so it's easier for them to put the final review together. They will see all of the important parts that need to go into their book reports, which will help them learn how to write effective reviews and recommendations.

Printable Book Report Template
I'd love for this book report template to be a blessing to you and your family as well! Grab it below when you join my subscriber list – I love to send out freebies, homeschool tips, inspiration and more as I go through my own homeschooling journey.
And if you love all of those, take a peek at my shop where I share some other helpful printables I've created for your home and homeschool.
Drop a comment below and let me know – what are some of your kid's favorite books they have read, or what are they reading now?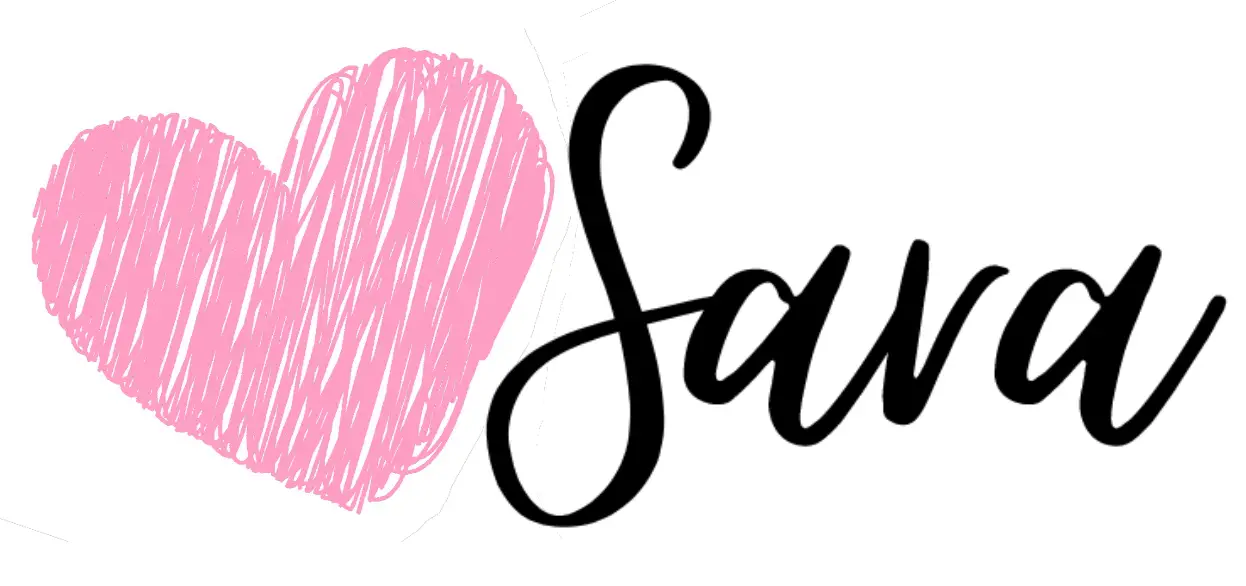 Related Posts
Blessed Homeschool is a participant in the Amazon Services LLC Associates Program, an affiliate advertising program designed to provide a means for sites to earn advertising fees by advertising and linking to Amazon.com. You can read my full affiliate disclosure HERE.