25 Memorable Christmas Activities Your Kids Will Actually Enjoy
Just so you know, this post contains affiliate links. That means if you use them to make a purchase, I may earn a commission. You can read my full affiliate disclosure HERE.
Tis the season!  Create wonderful memories with your kids this season with these 25 holiday-themed Christmas activities they will actually enjoy.
When I quit my job to stay home with my kids full-time, I definitely had moments of panic.
Not because of our new income situation or missing my old job, but because this was the first time I would be with my kids 24-7.
You know how people say, "I could never homeschool my kids…I don't have that kind of patience!" I wasn't sure I did either, at the time. Summer was also fast approaching, and I wondered, "what in the world will we do all day?"
I remember meeting with my best friend and we got out our planners right before the summer began. We planned out some amazing play dates and field trips, and it totally helped me to have a game plan for the summer before I became a legit homeschool mom.
Sometimes holiday breaks can feel the same way. Days (sometimes weeks) loom ahead that are inconsistent with the normal routine. Breaks are absolutely needed (for everyone's sanity), but having a loose game plan can make them more fun and memorable.
Plus, there are so many fantastic holiday activities to do with your kids – you want to make sure you don't miss a thing!
Creating a plan can help keep you sane, organized, and make sure you do all of the fun holiday activities you want to with your kids. So use this list to schedule some holiday fun on your calendar. These activities are all fun, entertaining, and sure to get everyone in the Christmas spirit.
Best Family Christmas Activities
1. Start an Advent Tradition
Advent begins on the fourth Sunday before Christmas, and an intentional Advent activity and devotional can be a great way to keep the meaning of the season at the forefront of your mind.
Here are two options you might like to try with your kids this season:
Jesse Tree Advent Activity
Advent Wreath and Candles Activity
2. Check Out A Local Farmer's Market
Find out if there is a local farmer's market your family can take a trip to. Many include hayrides and a lot of yummy holiday treats. They are a great spot to pick up fresh apple cider or delicious baked goods to serve at Christmas dinner.
3. Visit a Drive-Thru Light Show
Our city does a wonderful Celebration of Lights each year, and it's so much fun to pile into the van and drive through the show, seeing incredible light displays.
Find out if your town does something similar; it's a great holiday experience you won't want to miss!
4. Have a Holiday Movie Night At Home
Do you have a favorite holiday movie that your family loves to watch each year?
For us, it's Elf. Whatever yours is, host a family movie night and prep some hot chocolate and other delicious snack to enjoy while watching as a family. It's a fantastic way to spend quality time bonding while enjoying a great Christmas movie.
5. Baked Christmas-Themed Goodies
Get the kids to lend a helping hand with preparing Christmas-themed goodies, such as FUDGE, pies, and other delicious treats. You can teach them how to make some of your favorite desserts!
Personally, one of my favorites to make (and easiest!) is this Hershey Kiss, Pretzel, and M&M's treat. Put these in baggies and grab my printable M&M's Poem to go with it and you've got a perfect Christmas gift for friends and neighbors. You might also love this easy and festive Christmas White Chocolate Chex Mix – always a hit!
6. Make a Gingerbread House
Making a gingerbread house is a classic holiday activity. You can pick up a kit to put together; they come in a variety of unique themes and styles (the other year we found Paw Patrol themed gingerbread house kits, and my kids went crazy for them!
If putting together gingerbread houses isn't your thing, you might try making this fun Gingerbread Man Soap craft with your kids.
7. Create Christmas Wreaths
Making your own wreaths is a lot of fun, and isn't as hard as it may look! There are a lot of tutorials on Pinterest and YouTube depending on the style you want to make.
You kids will love helping you make a wreath for your front door, or even to hang on their bedroom doors. Grab some supplies from your local arts and craft store and work with your kids to make custom Christmas wreaths to decorate your home.
8. Go Ice Skating
This is one of my own kids' favorite activity in the winter. Don't worry if you don't have much experience; skating rinks will usually have something you can hold onto for balance as you get used to being on the ice.
This is a way to try something different with your loved ones and create some great memories this Christmas.
9. Visit Santa at the Mall
Whether or not you do "Santa" with your kids, this can be a fun tradition. Do some shopping while you're at the mall and make a fun day out of the trip.
10. Collect Food for the Less Fortunate
Make giving back to others a focus this season by collecting food for the less fortunate with your kids. You might even try hosting a packing party with your kids and their friends or your homeschool group.
Serving others during the holidays teaches your kids to have compassion and empathy for others who may be in difficult situations during the holidays.
11. Make Christmas Character Masks
Use paper plates, paint, colorful cotton balls, and pipe cleaners to make Christmas-themed character masks. You can make reindeers, Santa Claus, Frosty the Snowman, and other characters.
You can also find some printable Christmas masks to make it even easier. Make sure to print them on cardstock so they'll be more durable!
12. Build a Snowman
If it snows by you, take the opportunity to build a snowman with your kids! Wrap his neck in a scarf, add some button eyes, and put a carrot in his face for the nose.
13. Make Ugly Christmas Sweaters
Customize your old sweatshirts to create ugly Christmas sweaters!
Get creative with paint, fabric dye, bleach, hot glue, and other items to put your sweaters together.
14. Create Homemade Ornaments
I still cherish homemade ornaments my kids and I created when they were younger. Look up some tutorials online and gather supplies you need to make special keepsakes for your Christmas tree.
15. Prepare Custom Hot Chocolate
We love hot chocolate around here! Make homemade hot chocolate with your kids this year and let them customize their drinks with add-ins like marshmallows, caramel and chocolate syrup, and other goodies.
You can also work with your kids to make homemade hot chocolate gifts for others, using a recipe like this one.
16. Ride Surf Boards in the Snow
If you do get some snow, try something new with a snow scooter or snow surfboard! Or simply find a large hill for some good old fashioned sledding.
17. Decorate for Christmas Together
Decorating the home together as a family is a great way to get in the Christmas spirit. Let your kids help by hanging window clings on the windows or ornaments on the tree.
18. Have a Christmas Song Karaoke
Gather family (and maybe some friends) for a fun night of Christmas song karaoke, where everyone can sing a Christmas song of their choice.
This Christmas Karaoke Spin the Wheel Party Kit from Target would be a big hit for your karaoke night.
19. Make Custom Christmas Cards
Make custom Christmas cards with your kids. You'll only need a few items that you probably have on hand, like glitter, glue, cardstock, paint and markers.
You can not only make cards for friends and family, but there are a lot of ways you can make a big impact by sending cards to someone this holiday season.
20. Ride Around to Look at Decorations
Take the kids on a ride around the neighborhood to look at all the wonderful decorations. We do a Christmas light scavenger hunt every year, and we have a blast!
You can grab my free printable Christmas Light Scavenger Hunt here.
21. Make Decorative Christmas Trees with Plates
Use paper plates and green paint to make this fun Christmas Tree Craft. Upon decorating them and letting them dry, you can hang them up around the home.
22. Bake Holiday Cookies
Another favorite tradition of ours – I make a classic sugar cookie recipe each year, and my kids have a great time with the cookie cutters, cutting out all the holiday shapes.
Get a bunch of different types of sprinkles and cookie decorations, play some Christmas music, and have a decorating party!
23. Go Christmas Caroling
Take a trip around the neighborhood for a night of caroling. Bring friends, and maybe even some Christmas goodies to drop off at your neighbor's homes.
24. Attend a Local Event
Find out if there are any kid-friendly Christmas-themed events taking place in your area. There might be a play put on by the local theater, or a shopping craft fair. You never know what types of fun events might be offered this time of year!
25. Have a Christmas PJ Party
Do you get matching family holiday pajamas each year? Have a pajama party with your matching pajamas, tasty holiday treats, and enjoyable Christmas movies!
Free Christmas Bucket List Printable
If you want to have fun with the family this holiday season, be sure to consider doing some of these 25 activities that are fun for both children and adults.

To make it easy for you to keep track, I've put all of these ideas on a free printable you can download and begin using immediately!

What would you add to the list? What Christmas activities do you enjoy doing with your family each year? Drop a comment below!
If you enjoyed this printable, you might also enjoy the following Christmas activities: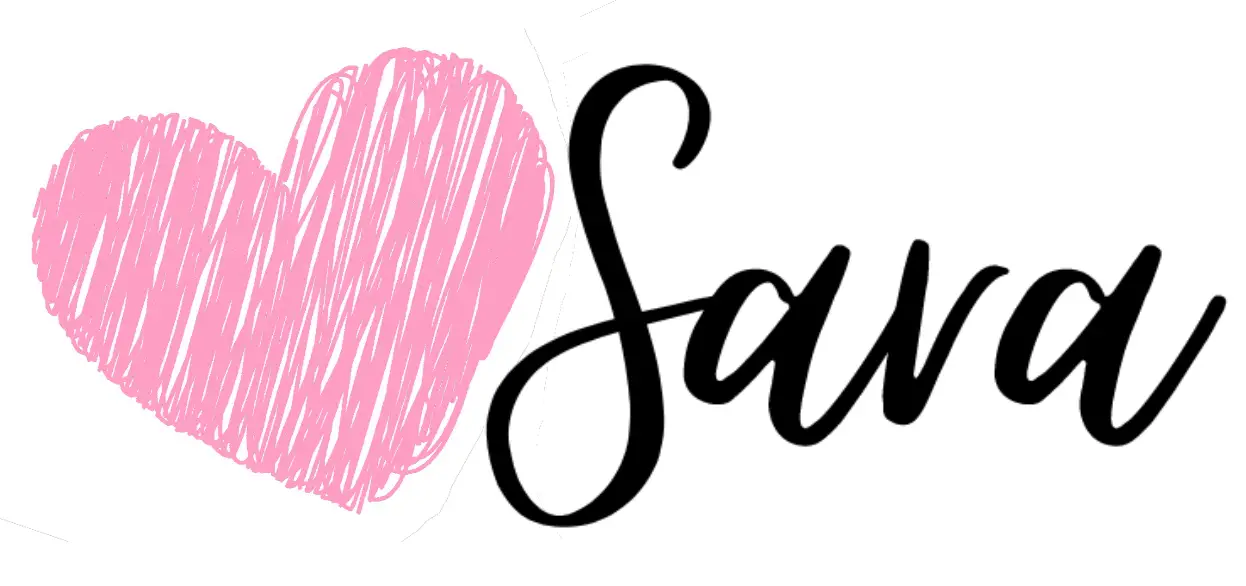 Related Posts
Blessed Homeschool is a participant in the Amazon Services LLC Associates Program, an affiliate advertising program designed to provide a means for sites to earn advertising fees by advertising and linking to Amazon.com. You can read my full affiliate disclosure HERE.