20 Delicious Overnight Oats Ideas for an Easy Breakfast
Just so you know, this post contains affiliate links. That means if you use them to make a purchase, I may earn a commission. You can read my full affiliate disclosure HERE.
Meal planning your breakfast is a great way to save time in the morning so that you'll always be guaranteed to have a healthy meal to feed your family. These delicious overnight oats ideas will give you all the inspiration you need to prepare a flavor-packet and healthy breakfast that takes just minutes to put together. Even the kids can help with the easy assembly!
You'll up-level basic oats with liquids and plant-based milk options, fruits, nuts and seeds, and other healthy proteins. You'll want to have some chia seeds on hand, as many recipes use them to create a great, pudding-like texture. From strawberries to pumpkin and from peanut butter to chocolate, the variety of ways to enhance oatmeal is as delicious as it is easy.
And best of all? Your refrigerator does most of the work for you as the oatmeal is infused with yummy ingredients overnight so that all you have to do is enjoy it the next day. What could be easier?
Delicious Overnight Oats Ideas
Peanut Butter Overnight Oats – Peanut butter fans will adore this protein-packed oatmeal treat that uses almond milk to enhance the nut flavor as well as soak the oats to creamy deliciousness. A little maple syrup adds sweetness and pairs perfectly with the peanut butter. Chia seeds add protein and help make the oats rich and thick for a satisfying meal.
Blueberry Overnight Oats – Frozen blueberries will make these oats not only amazingly delicious, but vibrant and colorful. Old fashioned rolled oats soak in almond milk and yogurt for a creamy texture. Chia seeds add protein and thickness while lemon zest adds a touch of brightness. Maple syrup adds a little sweetness which makes it an irresistible morning meal that can be garnished with slivered almonds, granola or more blueberries.
Chocolate Overnight Oats – Let your breakfast be powered by chocolate in this healthy option for overnight oats. Cocoa powder mixes with the almond milk-soaked old fashioned oats and is spiced with cinnamon, vanilla and maple syrup for an outrageous flavor. Chia seeds and a dollop of peanut butter offer protein and thickness. Add in a few chocolate chips for good measure and wake up to this irresistible breakfast that's sure to become a new favorite.
Peach Overnight Oats – Peaches and cream get a new setting with these milk and yogurt-soaked oats that use fresh peaches to provide juicy sweetness to this meal. Chia seeds and granola add a little protein and crunch to this easy breakfast that's deliciously garnished with more fresh peaches and even a drizzle of honey.
Cookie Dough Overnight Oats – Keep it healthy with this recipe that soaks rolled oats in milk along with yogurt and cashew butter. Add in chocolate chips, brown sugar, chia seeds, vanilla extract and cinnamon for flavor and texture. Refrigerate overnight and give it a stir in the morning before enjoying this cookie dough inspired oatmeal breakfast.
Apple Pie Overnight Oats – Apple pie for breakfast? Absolutely! When you add a mixture a chopped apples, cinnamon and maple syrup to rolled oats soaked in almond milk, you're in for a dessert-for-breakfast treat. Almond butter and chia seeds add texture and protein to this fall-inspired meal.
Pumpkin Pie Overnight Oats – Rolled oats, Greek yogurt and almond milk help the oats soak overnight as they're infused with the dollop of pumpkin puree and warming spices that make this meal taste like autumn. Maple syrup takes it over the top with its cozy factor that will have you looking forward to this oatmeal breakfast on those chilly mornings.
PB and J Overnight Oats – That classic flavor of peanut butter and jelly takes their game to overnight oats. Almond milk softens the old fashioned oats that are flavored with powdered peanut butter and vanilla extract for an overnight session in the fridge. To serve, layer the overnight oats in a bowl or glass containers, alternating with prepared peanut butter and your choice of jam or jelly.
Oatmeal Cookie Overnight Oat – Cookies for breakfast can actually be healthy if you make them in this form! Soaking rolled oats in almond milk and yogurt will give them a creamy texture. Add in almond butter, a little brown sugar, a dash of cinnamon plus raisins and chopped walnuts. Now you have a deconstructed oatmeal cookie that's scrumptiously delicious with every spoonful.
Cherry Almond Overnight Oats – The flavor combo of cherries and almonds is a delicious way to jazz up oatmeal. Milk-soaked oats get the addition of maple syrup, chia seeds, almond extract plus dried cherries and slivered almonds for a flavorful and texture-packed breakfast.
Coconut Cream Pie Overnight Oats – This nutty and creamy oats recipe tastes more like dessert than breakfast. It's a nutritious meal that uses coconut milk to soak and thicken the rolled oats. Unsweetened shredded coconut as well as coconut yogurt keep the theme going. Add a little vanilla extract to amp up the flavor for this tasty oatmeal that tastes like a coconut cream pie.
Banana Bread Overnight Oats – Take the deliciousness of banana bread and transform it into an overnight oats creation. Almond milk softens old fashioned oats while mashed ripe banana offers texture and sweetness. Spice it with vanilla, cinnamon and maple syrup. Add a smattering of chopped walnuts for nutty flavor. Garnish with more sliced bananas, nuts and a dash of cinnamon before serving
Strawberry Shortcake Overnight Oats – The irresistible flavors of strawberry shortcake make their way to this overnight oat recipe that's super easy to assemble. Frozen or fresh strawberries are elevated with strawberry jam for the ultimate berry flavor while milk-soaked oats and Greek yogurt add creaminess and substance. Chill it all overnight for a delicious berry-infused oatmeal breakfast.
Gingerbread Overnight Oats – Almond milk and Greek yogurt soften the rolled oats while spices of ground cinnamon, cloves and ginger add seasonal flavor. But the secret ingredient that brings that unmistakable gingerbread flavor is a dollop of rich molasses. Mix it all and let it chill overnight for a holiday-inspired breakfast that's comforting and cozy.
S'mores Overnight Oats – S'mores is a campfire favorite that gets a healthier makeover in a new setting as an oatmeal breakfast option. Oatmeal absorbs liquid overnight and in the morning gets the addition of yogurt, marshmallow dip, and sugar-free chocolate chips that are stirred in and garnished with crushed graham crackers.
Carrot Cake Overnight Oats – Shredded carrots, coconut, raisins and chopped walnuts create a cake-inspired flavor in milk-soaked oats. Cinnamon, maple syrup and vanilla add the familiar carrot cake flavors that make for a texture-packed oatmeal breakfast.
Maple Brown Sugar and Cinnamon Overnight Oats – If you love the classic flavor of maple, brown sugar and cinnamon, then this overnight oats recipe is for you! Rolled oats are soaked in almond milk with vanilla extract for flavoring. Pure maple syrup, brown sugar and ground cinnamon provide the warming spices and sweetness. Before serving, add chopped nuts for a little crunch.
Chocolate Cherry Overnight Oats – Milk-soaked oats get a chocolate flavor from unsweetened cocoa powder and sweetness from maple syrup. Garnish with chocolate chips and freshly pitted cherries for a flavor due that's always appreciated.
Chunky Monkey Overnight Oats – Full of texture and irresistible ingredients, this chunky overnight oats recipe has a surprise in every bite. Oats are softened with the help of almond milk. Cinnamon, peanut butter and chia seeds add flavor and protein. Additions of mashed banana, chocolate chips, nuts and shredded coconut take it over the top. Before serving, garnish with sliced banana, a dollop of peanut butter and more nuts.
Banana Split Overnight Oats – Strawberries, bananas and pineapple make up the topping for this dessert-inspired breakfast. The base is oatmeal, rather than ice cream, but the taste is still naturally sweet with fruity goodness. Soak the oats overnight in milk and yogurt and add chia seeds to thicken. When ready to serve, top with the sliced fruits and a drizzle of honey.

I hope this list gives you some great ideas to use for easy, healthy breakfasts you can prep and have ready for your busy homeschool mornings! Overnight oats are so customizable, and you hopefully can find a flavor combination that everyone in the family loves.
If you haven't had your fill yet, make sure you also check out my Peanut Butter Chocolate Chip Overnight Oats recipe – it's another one you'll have to add to your mix!
I want to know – which of these recipes sounds the best to you? Which are you going to try first? Leave a comment below!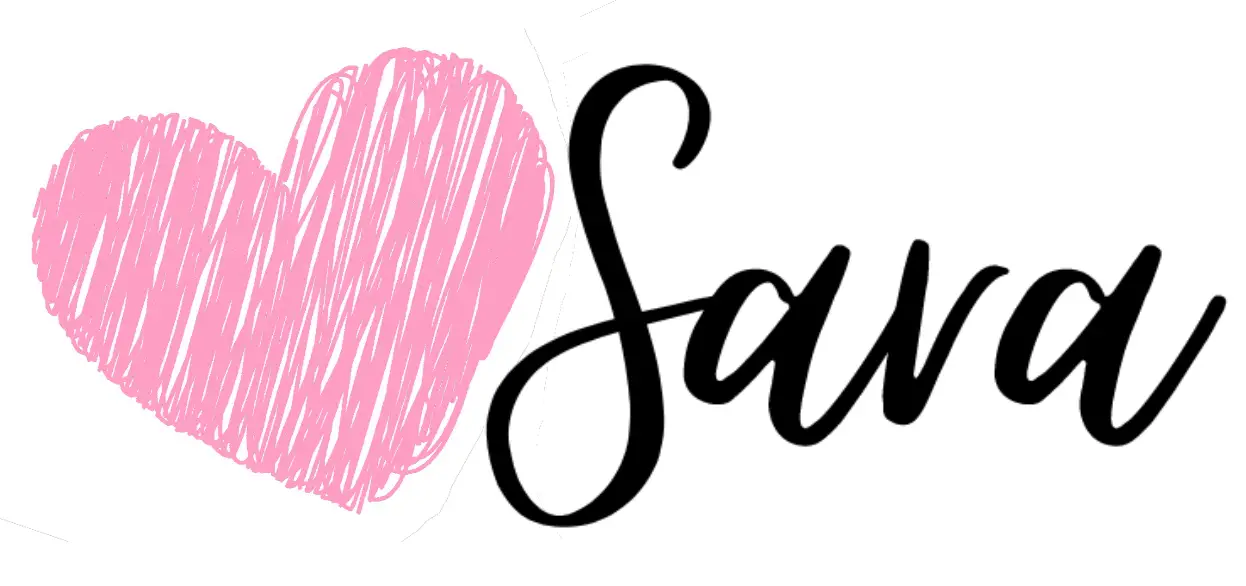 Related Posts
Blessed Homeschool is a participant in the Amazon Services LLC Associates Program, an affiliate advertising program designed to provide a means for sites to earn advertising fees by advertising and linking to Amazon.com. You can read my full affiliate disclosure HERE.