My Homeschool Prayer: More of You, Less of Me
Just so you know, this post contains affiliate links. That means if you use them to make a purchase, I may earn a commission. You can read my full affiliate disclosure HERE.
This post is a part of my series on homeschool prayer. You can learn more about the series (and sign up!) here. Don't forget to grab the FREE prayer printable and weekly devotional pages at the end of this post!
One of my favorite verses in scripture is found in the book of John. I remember sitting in our BSF (Bible Study Fellowship) lecture and hearing the words spoken by John the Baptist for the first time:
The bride belongs to the bridegroom. The friend who attends the bridegroom waits and listens for him, and is full of joy when he hears the bridegroom's voice. That joy is mine, and it is now complete. He must become greater; I must become less.
He must become greater; I must become less. Gave me goosebumps – what a powerful statement! I don't currently have any tattoos, but I have since then thought, if I were to ever get a tattoo…this verse would be a top candidate for something I want to be reminded of continually.
He must become greater; I must become less. What does this mean for us, and what does this look like in our homeschools? How do we fill our lives more with Jesus, and make John's motto our mission?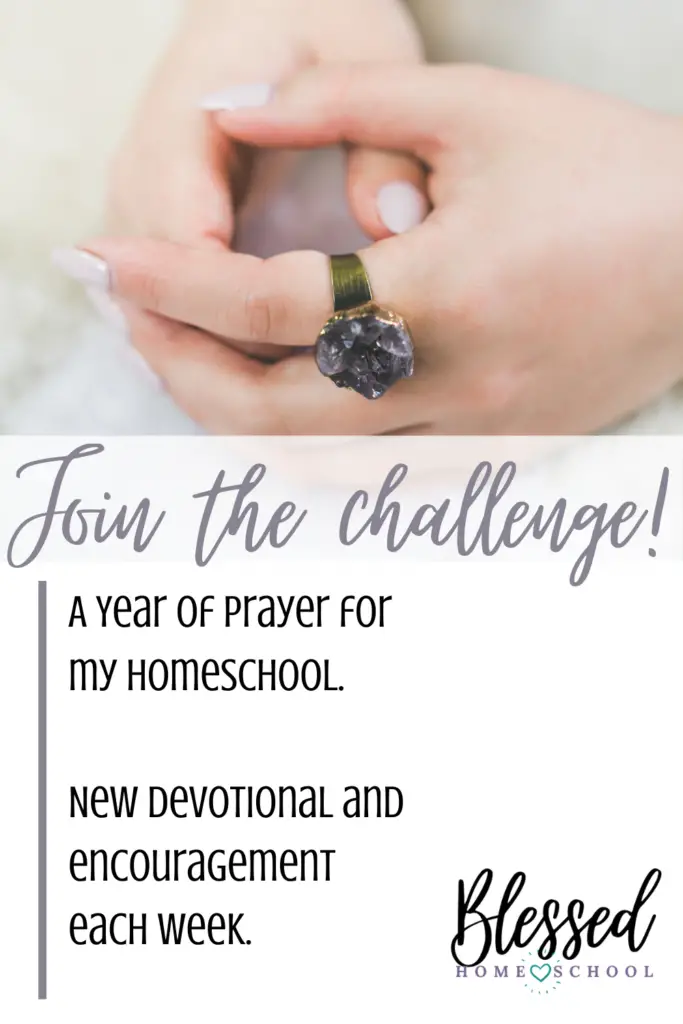 He Must Become Greater in Our Homeschool
For starters, it's not about focusing on ourselves.
When I try to think about what it means to "become less" of myself, I kind of get stuck. Instead, when I look to make Jesus greater in our lives and our homeschools, this happens as a natural effect. It's all about focusing our eyes on Jesus and increasing Him in our lives. There are multiple ways we can begin to accomplish this:
Spend more time in prayer and in God's Word
This is a bit obvious, but it's crucial. And I know, as busy homeschool moms, it's easier said than done, but making Daily Intentional Bible Study a priority is how we begin to fill our lives with Jesus. You're already starting to do that by joining me each week for this homeschool prayer challenge (and I pray it continues to be a blessing to you!).
The more of His thoughts we can commit to our hearts and minds, the more those thoughts become our thoughts.
Prayerfully consider His will in our lives
To increase Jesus in our lives, we need to think about how He would live our lives. How would he run our homeschool? How would He handle the situations we go through? And the greater Jesus becomes in our lives, the more our will will start to conform to His will.
More of His will, less of our will.
Become more concerned about how Jesus sees us
So often we are consumed by thoughts of what others think of us (especially in this day and age of social media). When you find yourself getting stuck in this thought pattern, replace it with thoughts of "What would Jesus think of me?" Let that guide you more than the thoughts and opinions of the world.
More of God's opinion, less of the world's.
Self-sacrifice in our homeschool
We are called to deny ourselves, to take up our crosses and follow Jesus (Matthew 16:24). This means that we sometimes have to let go of what we want to do, what we have planned, and seek to follow Jesus more.
More of listening and letting the Holy Spirit guide me than listening to my personal desires.
Serve others
Jesus spent His life serving and helping others, and we would be wise to follow suit. In Week 3 we talked about what serving in our homeschools looks like, and how we can work for the Lord.
More serving and working for God and less working for ourselves.
I think of this like a see-saw (I'm sure there is a flaw in this analogy somewhere, but let's keep it basic): I picture one kid sitting on one side going up, as the other automatically goes down. Similarly, as Jesus increases in our lives, we will decrease. When we focus on Jesus becoming greater (rising up on that see-saw), we will automatically become less.
Making Our Joy Complete
What will look different in your homeschool as Jesus increases?
The enemy wants nothing more than to redirect our focus, to steal our joy. We are often deceived by self-centeredness, and struggle with the thought of "less of me". How often is this pushed in our society nowadays – where we are told to "live our truth" and "do what makes YOU happy"? It's more important than ever to keep our focus on Jesus and His perfect, completed work.
Our goal, homeschool mamas, should be to not just "get through" our schoolwork or our daily routines, but to point our children to Jesus through it all. And as we let Christ increase in our lives and our homeschools, our joy increases.
Let us yield to God's good and perfect will for our lives this week and always, and point our kids to Jesus rather than ourselves.
---
Heavenly Father,
You are perfectly good, and I fall so short, even on my best days. I confess that I often can be self-centered, and my focus is not where it should be. I treasure you above all things, and am so thankful for the work you did on the cross on my behalf.
Transform me into your likeness. Let me get out of the way so your presence may be increased in my life. I desire to stand out not because of myself, but because of Christ in me so you will be seen and glorified.
Guide me in each moment of our homeschool days this week, so that my children will see Christ in all I do.
In Jesus' name I pray, Amen.
---
Thank you so much for joining me in 52 Weeks of Prayer for Our Homeschools! To help you with this challenge (it's a big one!), each week you'll be emailed a new printable you can download to guide you in your daily bible study and prayer that week.
This Week's Printable and Homeschool Prayer
These printables have short, totally do-able prompts and reflective questions to help keep you in the Word daily, and a sheet with the weekly prayer on it you can print and hang in your homeschool room.
It's my hope that this printable helps serve as a reminder to be in God's Word each day, praying and seeking His will for your life and homeschool.

Click here for this week's printable!
Join the 52 Week Challenge!
If you want to join in on the challenge from the very beginning, make sure to sign up below, and get a copy of my Printable Devotional Pages sent to your inbox. Join in any time, and you'll start the following Monday with Week #1!
I would love to hear your comments and reflections below: what are some ways you will intentionally make Jesus greater in your homeschool this week?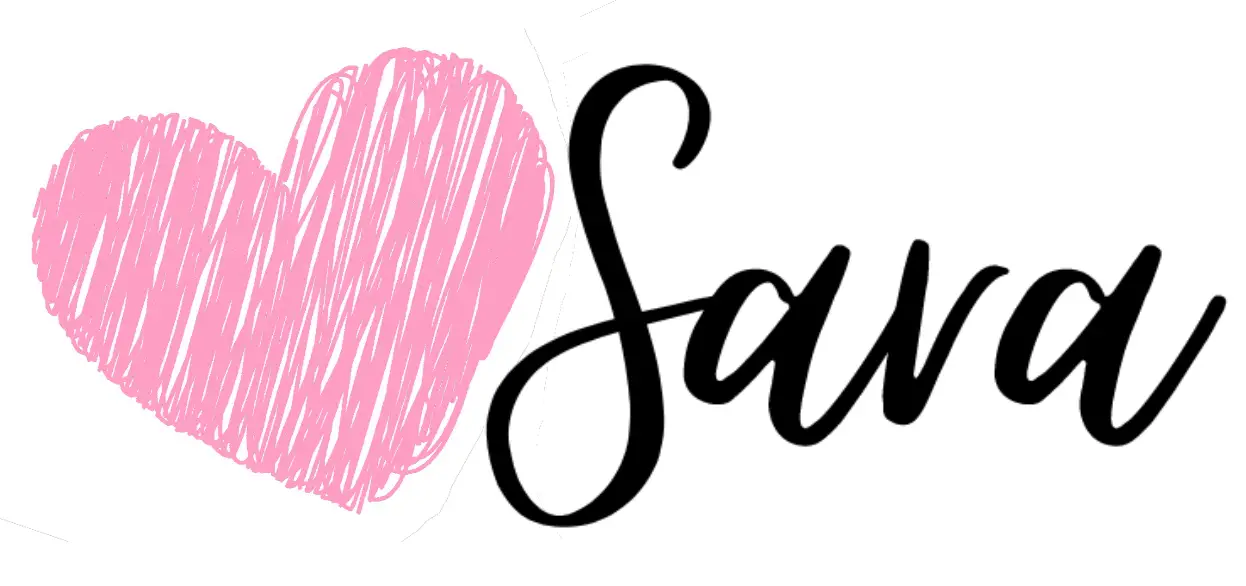 Related Posts
Blessed Homeschool is a participant in the Amazon Services LLC Associates Program, an affiliate advertising program designed to provide a means for sites to earn advertising fees by advertising and linking to Amazon.com. You can read my full affiliate disclosure HERE.