How to Keep Your Toddler Entertained While You Homeschool
Just so you know, this post contains affiliate links. That means if you use them to make a purchase, I may earn a commission. You can read my full affiliate disclosure HERE.
Do you struggle with how to keep your toddler entertained while you homeschool older kids? You're not alone! I'm here to share some fun activities you can prepare for your toddler, so you can enjoy (a few) moments of peace in your busy day.
When we first began homeschooling, my son was in Kindergarten and my twin daughters were in Pre-K. I felt like I had a handle on the whole homeschooling gig.
I had chosen My Father's World curriculum that year (which we loved!), and my kids were close enough in age that we did a lot of activities together. When it was time to work on reading or math with my kids individually, the others were old enough to occupy themselves pretty well.
Fast forward two years, and we welcomed a new bundle of joy to our family. And now, that bundle of joy is an active, curious, never-sits-still toddler that needs attention as well during our homeschool day.
If you are balancing homeschooling older kids alongside keeping up with a toddler, I know how daunting this can feel! You want to give all of your kids the attention they deserve, but it can feel hard to get pulled in so many directions at times.
You need to know how to keep your toddler entertained, even if it's just for 15 minutes at a time, so you can get some focused work done with your other kids.
Easier said than done, right?
It can be challenging, yes. But it's not impossible. I've got some tried and true strategies for how to homeschool with toddlers and preschoolers to share with you to help!
Before we touch on some of my favorite ways to keep your toddler entertained while you homeschool, here are some things to keep in mind.
Pray for Strength and Peace
Toddler years can be challenging – even without a homeschool to manage! Mamas, we can't do this on our own. Remember where your true source of strength and peace comes from – our Heavenly Father – and make sure you are spending time each day investing in your relationship with Him before trying to wrangle all the kids in your own power.
One easy way to do this is join in on my Homeschool Prayer Challenge. I'll email you a new prayer each week to help you remember to be in prayer for your kids, your sanity, and all other aspects of your homeschool.

Keep it Simple
You don't have to plan big, elaborate activities to help your toddler learn or keep them entertained. In this day and age, it's easy to feel like what we have planned just isn't good enough; so we worry and strive to go above and beyond the call of duty.
Here's the good news: toddlers don't need big, fancy activities to entertain them. Simple is often better. Something just as simple as letting them sit and play with bubbles in the sink while you go over a math lesson can be enough. So do yourself a favor, especially when you are stressed and low on time – keep it simple. You are doing enough!
Keep Your Expectations Realistic
According to Brain Balance, a toddler's attention span is only about 5 times their age…max. So for my three-year-old, thinking that he will occupy himself for more than 15 minutes, even with the most interesting activity, might be pushing it. It's important to keep our expectations realistic for our littlest ones.
The truth is, there are many days you will feel pulled in multiple directions, from your toddlers to your older kids. I don't think there is a perfect answer to how to homeschool multiple aged kiddos at one time. It will take trial and error, and just have the mindset that you are going to grow in patience and multitasking over these next few years!
With that being said, being organized and having some fun toddler activities ready can go a long way in saving your sanity.
How to Keep Your Toddler Entertained
Here are some of my favorite activities to set up for my toddler so he can play and learn while the big kids do!
Play-Doh
Play-Doh is a classic kid's toy that's hard not to love. I was thrilled when my toddler finally became old enough to show interest in Play-Doh (and not try to eat it!). It comes in every color imaginable and you can use almost any kitchen utensil to create anything that your kids love.
I like to take smaller spatulas, spoons, or anything else I can find for my toddler to play with and use to create Play-Doh masterpieces. There are also some great tool sets you can buy to use just for Play-Doh; I have my favorites linked in my Toddler Craft & Activity Amazon list.
Play-Doh is great because it also helps strengthen muscles in kids' tiny hands. This will help them do many daily tasks like turning door knobs, or help them build strength to hold crayons and pencils better so they'll have the confidence to write their ABCs when they join your school-aged kids.
Grab a big tub to store all of your Play-Doh and accessories in, so you can pull it out when you're ready (and put it away just as easily!).
Coloring
Coloring is a great activity for your little ones during homeschool hours. They can sit at the table with you and "participate" while doing something creative on their own.
This may seem like an obvious idea, but keep in mind that coloring has several developmental benefits. Coloring with crayons helps toddlers' hand-eye coordination, stimulates the left side of their brains, and helps them learn their colors.
You can even add in some creative workbooks to help your kids build handwriting skills to the mix from time to time.
Stock up on large crayons, drawing paper, and some fun coloring books. My toddler also really loves these Dot Markers, which come with a little activity book he can color.
Sensory Bins
Sensory Bins are one of those toddler activities that can be as unique as your kid. The best
part? They only take a few minutes to put together! Just grab a few toys and something to stimulate your child's senses like dried beans or uncooked rice.
There are also pre-made sensory bins you can purchase, and these are a huge hit with my toddler. Try this Ocean and Sand Bin, or our favorite, the Construction Zone playset. What I love about these is that they are stored in their own container, which makes set up and clean up a breeze!
A friend of mine used an old standing sandbox/water table to fill with sensory items. This is a great idea! You could also try purchasing something like this to set up in your home. And if you create a lot of your own sensory stations, these tools are perfect to have on hand for playtime.
Board Games
You might be thinking – my toddler is too young for board games, how is that going to keep him or her occupied? Well, even if they can't play the board game yet, doesn't mean they won't have fun playing with all of the pieces!
Remember my rule above about keeping it simple? Have some board games on hand that your toddler can explore and play with – it just might keep them entertained for quite a while.
I learned this by accident, as I keep all of our family board games on a low shelf in our family room. My toddler inevitably pulled the Game of Life off the shelf one day and went to town exploring all of the money, cars, spinner, and other pieces.
After I got over the initial stress of having all those pieces strewn about, I just let him explore and he had the time of his life. He will pull out a random game at least once a day to play with!
So put Candy Land or some other colorful games within your toddler's reach, or pull them out when they need something different to do.
Learning Apps
Although it might not be the first thing you want to turn to, every once in a while technology can come to the rescue in keeping your toddler occupied. But we do want to make sure we are offering educational opportunities when we can, and making that screen time productive.
Screen time for toddlers is a personal choice, so you have to decide what you are comfortable with. Our family has really loved the Reading Eggs App, as well as Teach a Monster to Read and Homer. Epic! is an e-book app we use as well, and they have read-to-me options that will read the book while my toddler looks at the pictures on the pages.
Techie Homeschool Mom has a list of mom-recommended educational apps for preschoolers. You can check out that list here if you're interested in trying out some new options.
Homeschool Printables
If your toddler wants to be just like the big kids, and join in on any table work you are doing in your homeschool, you might find some homeschool printables suited just for him or her.
I've got a handful of learning printables in my shop that are great for preschool-aged kids you can check out here.
Don't Forget to Spend Personal Time with Your Toddler
When you have older kids that you are homeschooling, it can be easy to get wrapped up in what you are doing with them, and not spend as much time one-on-one with your toddler. I have fallen into that trap for sure.
While these activities are great for keeping your toddler entertained, don't forget to make some time to enjoy the activities with them, perhaps when your older kids are working independently.
Connection is key. And when your toddler is not feeling that connection, they might do more to try to get your attention when you are trying to focus on other areas of your homeschool.

So grab some board games you can play together. Cuddle up and read their favorite book together. Play outside for a few minutes. 20 minutes spent in an art project with your toddler can help them feel loved and calm their little minds down.
Don't fall into the trap of always simply trying to "keep them busy". Enjoy these activity suggestions, but also make those connections and memories. They are as much a part of your homeschool as the older kids, and mom and toddler time will easily become one of the favorite parts to both of your days. I promise!

I would love to hear your thoughts – what are some of your toddler's favorite activities to do while you are homeschooling older kids? What helps you stay sane while trying to manage a toddler and your homeschool? Drop a comment below!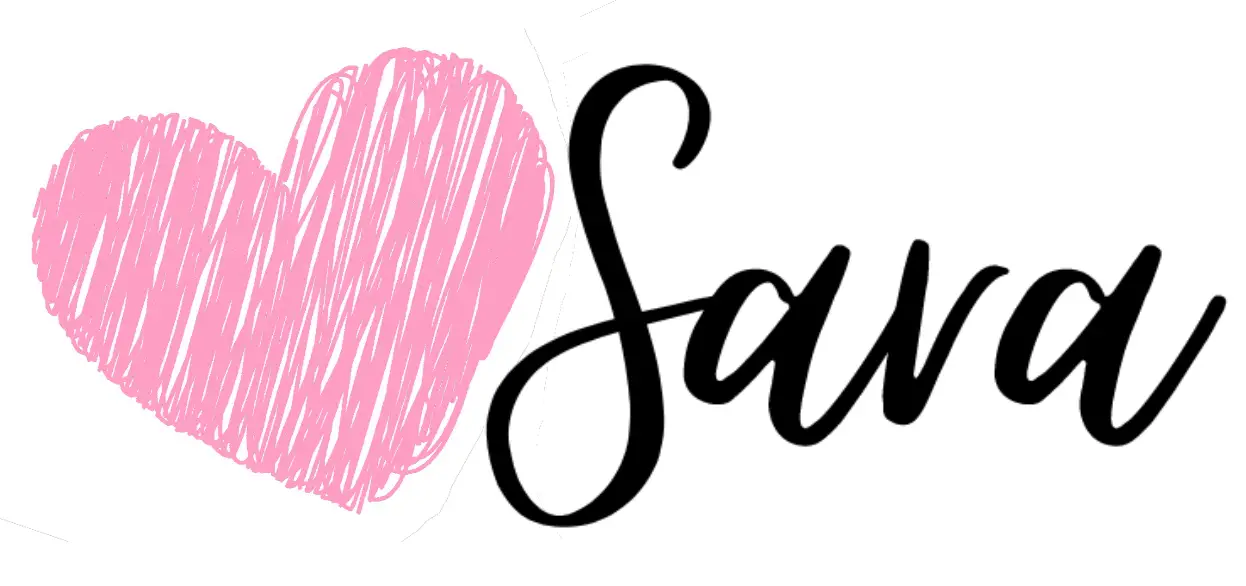 Related Posts
Blessed Homeschool is a participant in the Amazon Services LLC Associates Program, an affiliate advertising program designed to provide a means for sites to earn advertising fees by advertising and linking to Amazon.com. You can read my full affiliate disclosure HERE.