Online Music Classes with Great Bend Center for Music
Just so you know, this post contains affiliate links. That means if you use them to make a purchase, I may earn a commission. You can read my full affiliate disclosure HERE.
Online music classes can help bring the benefit of music education into your homeschool. Read on to learn about a FREE early music education program we love, and the classes they have to offer.
Do you believe music education is important for kids?  As a homeschool mom, I strive to provide my kids with a well-rounded education, and music is an essential part of that.  
My older kids take piano and violin lessons at the moment, but when they were younger we attended local music enrichment classes.  I hate to say we have yet to begin any sort of lessons with my 3-year, as free time, cost, (and did I mention free time??) are hard to come by these days.
So, I was really excited to learn about Great Bend Center for Music and their Sound Scholars™ program, which offers FREE weekday online music classes for kids pre-K through 3rd grade. I had the chance to sit in on a class with my little one, and wanted to share about it with you in case this might be a good fit for your homeschool, too.
And, if you have kids older than 3rd grade, keep reading, because Great Bend Center for Music has some great options for you (and a discount) you won't want to miss.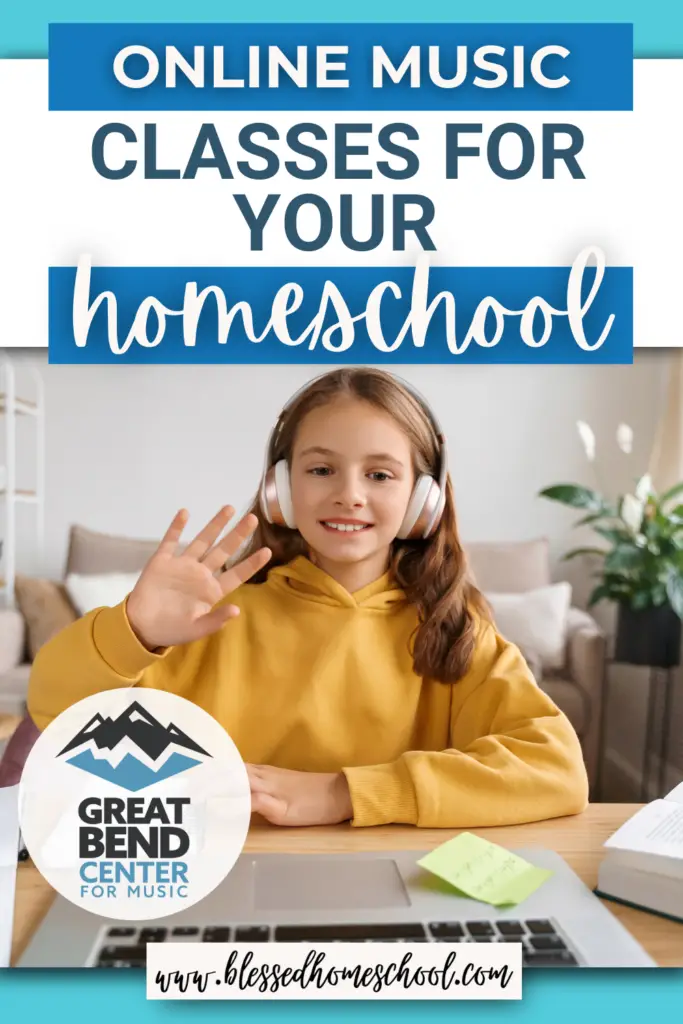 ** This is a sponsored post. I received this product or compensation for review purposes only and was compensated for my time. I was neither asked nor required to share a positive review; all opinions are my own. READ HERE for more information.
About Great Bend Center for Music
Great Bend Center for Music is a non-profit that designs evidence-based online music classes, with a mission of encouraging people to use music to build and strengthen community.
This is a company that understands the role music can play in education, our kids' personal well-being, and even in building strong families. Through their classes, kids not only make music together, but also build connections that nourish self-esteem, leadership, and a sense of belonging.
Great Bend Center for Music is located in Union, Washington, where they are seeing out their mission locally through community ensembles, classes, concerts, and plays. They also love helping kids experience the benefits of music education through their virtual programs like Sound Scholars™ and HighKey Kids™.
About the Sound Scholars™ Program
Sound Scholars™ is program that meets each day during the week on Zoom for short (but effective), live, 30-minute lessons. Instructors use an El Sistema-inspired model to not only teach music literacy and ear training, but also help kids build listening skills, teamwork, STEM skills, and friendships.
What is an El Sistema Program?
in 1975, Jose Antonio Abreu (a composer and conductor from Venezuela) launched El Sistema, a free classical music program for impoverished children. It has since become a world-renowned program that many organizations emulate, usually at no-cost to families.
Group learning and achievement is balanced with individual instruction under this model, which allows students to find the joy in making music with others.
Age-Appropriate Learning
All ages and ability levels are welcomed into the Sound Scholars™ online music classes, which are broken into three levels: Otter Pod, Seal Pod, and Porpoise Pod. Each level emphasizes learning and development through play, which is how the animals they are named after learn!
Otter Pod – This level is for preschoolers aged 2-5, and empowers kids to recognize they already know a lot about music. Participants come together to explore pitch, tempo, and basic composition and notation elements of music, while having fun through games and lots of movement.
Seal Pod – Kindergarteners and first graders attend Seal Pod classes. While they will continue to work on key music concepts, more emphasis is placed on basics of ensemble (playing together). They'll also be introduced to a variety of electronic music-making tools.
Porpoise Pod – Grades 2 and 3 round out the Porpoise Pod, where they'll grab their wind instruments (recorders) for an ensemble production! They'll also build on the studio skills they learned as Seals, work on harmonies, sight-reading music, and more.
Our Experience with Sound Scholars™
My son is 3, and I was excited for him to have the chance to sit in on an Otter Pod class and get an inside peek at what Sound Scholars™ is like. He had not participated in any online music classes before, so I wasn't quite sure what to expect from him, or if the class would be engaging enough to keep his attention.
Surprisingly, it was! The 30-minute session was the perfect amount of time for him; he started to get a bit squirrely at the end, but the teacher did a great job of engaging the kids with some end-of-class songs and motions.
The class was run on Zoom by Mrs. D, and there was also another adult assistant present. There were four other students in class with us this time. Mrs. D did a great job of beginning the class right on time with a song all the kids sang "If You're Happy and You Know It" together with a Storybots video.
The visuals on the screen were interactive and colorful, and I really appreciated that each topic covered was brief yet effective – it kept the class moving, and kept my little one from disengaging.
And there were a lot of topics covered in our short time together! The kids practiced numbers while counting beats and notes using a music scale, and practiced tempo as "Head, Shoulders, Knees and Toes" got faster or slower. They were shown videos to work on counting to 4 and counting a 4 beat, and learned a rhythm of the day which they clapped together.
I was pleasantly surprised to see the kids being introduced to musical notation at this stage, such as quarter note, half note, and quarter rest identification. The kids in this class had been working on these the past few weeks and definitely knew what they were doing – learning was evident!
Near the end of class I learned that there was a class performance project of the song "What a Wonderful World". Each of the different Sound Scholars™ students would be videotaping and uploading their individual parts of the project to Seesaw (the classroom platform they use for student engagement), and all of the pieces would be compiled together for a final project. The class ran through the song together, practicing signing and doing the motions they'd learned.
My son and I had a great time participating in the Otter Pod program for the day. It was clear that play, and the fun of music making, is at the heart of the Sound Scholars™ online music classes.
Online Music Classes in Your Homeschool
Music education offers many benefits for kids, even beyond itself. Studies have shown increased academic performance, improved language and memory skills, social benefits like teamwork and collaboration, and much more. Online music classes like those offered at Great Bend Center for Music can help you bring music education easily into your homeschool.
Every Age and Stage
Great Bend Center for Music has some wonderful options for older kids in grades 4-12 as well.
Their youth music program, HighKey Kids™, offers affordable, supportive classes that empower kids to explore their interests and innate musical talents.
These classes cover musical and digital audio skills and range from Video Game Music, Songwriting, Podcasting & Beatmaking, Ukulele, to Piano/Keyboard.  Students of all levels are welcome!
Flexibility Homeschoolers Love
Both Sound Scholars™ and HighKey Kids™ programs are broken into 10 week terms. Sessions are offered at multiple times for each level, so it's easy to find something that works for your schedule.
I love the option of hopping on for a quick 30-45 minute class we can do right at home, without having to pack up all the kids and drive somewhere.
These online music classes are great for families that want an affordable way to begin building a music foundation for their little ones, or help older kids explore their unique musical interests.

Great Bend Center for Music Special Offer
If you're looking to add more quality music education to your homeschool, go check out what Great Bend Center for Music has to offer.
You can enroll in the FREE Sound Scholars™ program here, or check out the HighKey Kids™ class options here.
And once you find the perfect fit for your kids, use the coupon code homeschool to take 15% off any HighKey Kids™ class through the end of 2022.
I'd love to hear from you in the comments: have you tried any of the Great Bend Center for Music classes with your family? Which are you looking forward to checking out?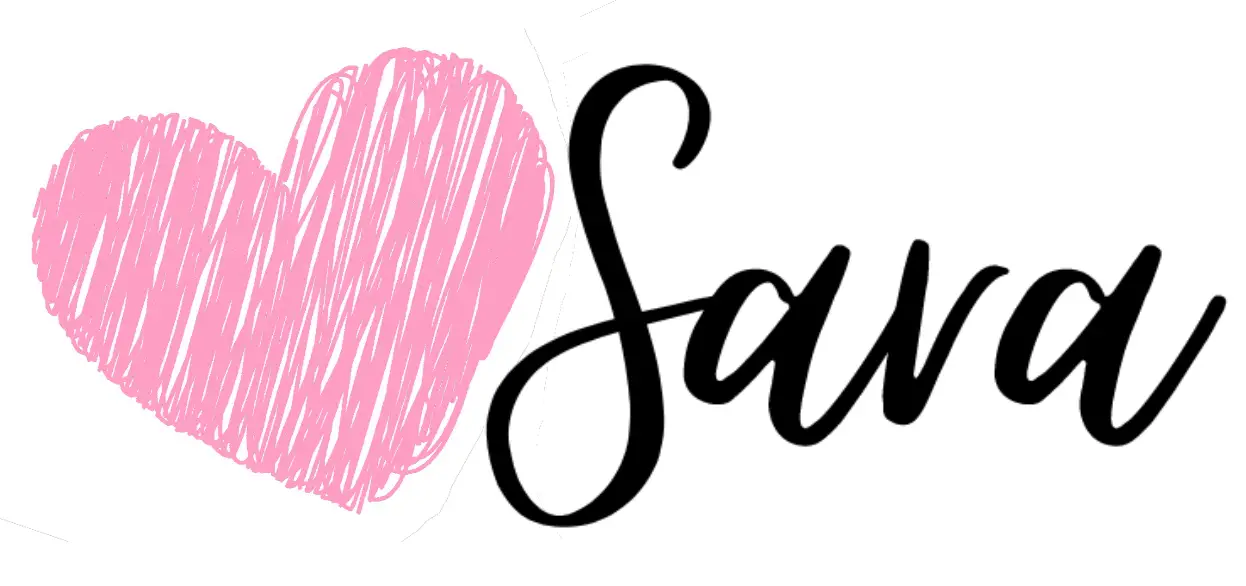 Related Posts
Blessed Homeschool is a participant in the Amazon Services LLC Associates Program, an affiliate advertising program designed to provide a means for sites to earn advertising fees by advertising and linking to Amazon.com. You can read my full affiliate disclosure HERE.