Homeschooling in Ohio: What You Need to Know
Just so you know, this post contains affiliate links. That means if you use them to make a purchase, I may earn a commission. You can read my full affiliate disclosure HERE.
My name is Sarah and I have homeschooled in Ohio for 15 years. Our 9 kids have experienced both school and homeschooling here in Ohio, and I have to say, homeschooling in Ohio is wonderful for so many reasons.
We have all 4 seasons. Ohio is centrally located to so many amazing educational opportunities, and the cost of living is much lower than most of the country, which makes it great for families who might be living on a single income. Let me tell you about some of the things that make this a great place to live and homeschool!
State Requirements for Homeschooling in Ohio
Homeschool Options in Ohio
In Ohio, families have 2 homeschool choices. They can notify their local superintendent that they will be homeschooling using a "Notice of Intent Form" or register as an "08 School" which is non-chartered and non-tax exempt. A child must be registered as a homeschooler if they are age 6 to 18 unless they have already graduated. If a parent does not have a highschool diploma, they may homeschool but there are additional requirements.
In either case, the state does mandate that certain subjects be taught in your homeschool. These subjects are all the ones you would expect: Math, Language Arts, Social Studies, Science, Music, Art, Physical Education and Health. They do not tell you how you should teach these subjects, so parents have 100% discretion over what is taught.

Record Keeping For Compliance
Ohio does not have specific records that must be kept, but HSLDA recommends that parents keep basic records for at least 2 years. These records would include attendance records, information on textbooks or resources that you use, samples or a portfolio of your student work, communication with school officials, test results or any other records that document that your child was indeed being homeschooled during that time.
Compliance is pretty simple in Ohio. At the beginning of the school year, a family will need to fill out a Notice of Intent Form (NOI) and send that to the local Superintendent. And at the end of the school year, they will need to choose one of two different forms of assessment. They may have their school work assessed by a teacher who signs a form that they are working according to their ability. Or they may choose to do a standardized test with their child and send the result to the superintendent when they file their Notice of Intent (NOI) for the next school year.
Homeschoolers in Ohio are required to do 900 hours of education, but there is nothing specifying what counts as education. Additionally, attendance records and hours logs do not have to be submitted as proof to anyone. In that sense, though mandated hours exist, it is completely up to the parent how to use that time.

Key Homeschool Organizations in Ohio
There are several organizations that assist homeschoolers in Ohio with making informed and legal decisions in their homeschool.
CHEO – Christian Home Educators of Ohio
CHEO is an organization that has been around for 35 years and whose mission it is to assist homeschool families in educating their children. They are a Christian organization but offer advice to people of all backgrounds.
Their website has a ton of valuable information about homeschooling in Ohio. In addition to providing sound advice on their website, they organize an annual homeschool convention, a commencement ceremony for graduates, college fairs and so much more. They also help homeschoolers get involved in legislation that affects the homeschool community.
Ohio Homeschool Parents
Ohio Homeschool Parents is another organization that assists homeschoolers who need help getting started or staying in compliance. They offer a ton of information on their website.
Popular Conferences & Conventions
Every year, Great Homeschool Convention brings a huge awesome convention to the Duke Energy Center in Cincinnati. It is usually in April and features tons of vendors, great classes and workshops and programs for teens and kids.
If you go, I highly recommend getting a hotel attached to the convention center. There are lots of restaurants within walking distance.
Community Opportunities
Ohio has an abundance of homeschool groups, co-ops, Facebook groups, support groups and so much more. It is a wonderful place to find connections with other like-minded families. I recommend checking out the Facebook group, Ohio Homeschool Parents to find groups that are in your area.
Another popular convention is in the northern part of the state. Teach them Diligently happens in Sandusky. This one definitely focuses more on Christian families while the other one has a broader audience. This convention does not happen every year.
If you're looking for more opportunities to connect with other homeschooling families, co-ops, and groups in your specific area, Homeschool Hall has created a comprehensive,
FREE Homeschool Directory
that is super helpful. Homeschool clubs, tutors, curriculum stores, and sports are also listed, so you can find almost anything you need to support your homeschooling.
Ohio Homeschool Learning Opportunities
For field trips in Ohio, I recommend visiting the COSI Museum, Ohio History Center, Hale Farm and Village, McKinley Museaum, Cleveland Art Museum, Rock & Roll Hall of Fame, Wright Patterson Airforce Base and so many beautiful state parks.
Graduation Information
A parent may choose to graduate a student when they are ready. There is no high school testing requirement for graduating. Parents should create a transcript to reflect the coursework and skills that reflect their child's education. Most universities in Ohio want a copy of a student's last "Exclusion Letter" attached to their final high school transcript as form of verifying their graduation as a homeschooler.
Here is how to have a homeschool graduation!
Other Resources
If you are homeschooling in Ohio, you should be aware of the School Choice movement…whether you agree with it or not. Ohio does offer a tax credit for homeschool families of $250 a year. It also has a program called ACEOhio which allows families (not just homeschool families) under 300% of the poverty level to access $500 a year per student to be used towards educational activities and curriculum for homeschoolers.
Homeschooling is a Great Option in Ohio
Ohio is pro-education. As a parent who has had children in public, private and homeschool, I would say that Ohio has great educational options.
Homeschooling is Ohio is on the rise and families from all kinds of backgrounds can find people who share their values and perspective on education. Definitely check out the resources and get plugged in to the great things happening in our state! 
If you are looking for how to get back to homeschooling without being overwhelmed, definitely check out our free course "Back to School Without Overwhelm!"
And I would love to hear from you in the comments: are you homeschooling in Ohio? What advice or recommendations would you give to new homeschooling families?
And if you'd love to have a printable resource to use to keep track of state homeschool requirements, key organizations, activities and field trip plans, and curriculum notes, grab a copy of my Curriculum & Activity Planner below (it's free!):
Interested in learning about homeschooling in another state? Check out the Homeschooling in 50 States Series.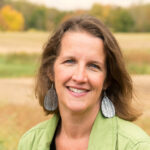 Sarah McCubbin writes about education, homeschooling and leadership topics at TenMinuteMomentum.com. She & her husband Mike have 9 kids and have used public & private school and homeschooling options in different seasons to support their unique needs and wants. Some of her favorite things are Jesus, her huge extended family, meeting new people, and gardening. She loves to celebrate overcoming hard things through faith and believes that life is a gift!
Related Posts
Blessed Homeschool is a participant in the Amazon Services LLC Associates Program, an affiliate advertising program designed to provide a means for sites to earn advertising fees by advertising and linking to Amazon.com. You can read my full affiliate disclosure HERE.