How to Pray for Your Spouse When You Homeschool
Just so you know, this post contains affiliate links. That means if you use them to make a purchase, I may earn a commission. You can read my full affiliate disclosure HERE.
The following post is a part of my homeschool prayer series. You can learn more about the series (and sign up!) here. We'll pray about a new area of our homeschool journey each week and dig into God's Word with daily devotional reflections. Find this week's free printable at the end of this post.
I hope you had a great weekend, and I'm so happy you are here, praying and studying God's Word with me. If your life is crazy busy and overwhelming right now, I pray that focusing on just one area to pray on and study each week of this series has been manageable and allowed you to draw nearer to the Lord and His will for your life and homeschool. My desire is that this is a blessing in your life as much as it has been to mine!
This week I have been intentional about praying for my husband. God has called our husbands to this life of homeschooling as much as He has called us – we're a team, and I am so thankful for his support. We should be praying for their roles as homeschool dads.
I have also been reflecting on how I so often get caught up in my responsibilities as a homeschool mom, that homeschooling can consume me. I sometimes let homeschooling take the place of time with my spouse, whether it's because I am busy gathering materials and planning learning activities, or my mind is occupied when I should be focusing my attention on him. I can put so much thought and care into my kids, that I take for granted the relationship I need to nurture with my spouse.
Ephesians 4:2-3 says, "Be completely humble and gentle; be patient, bearing with one another in love. Make every effort to keep the unity of the Spirit through the bond of peace." Gentle, patient, and loving. Does this reflect my attitude to my spouse after a long day of homeschooling? Do I make every effort to keep unity in our marriage? Am I respectful of the role that God has called him to in our family and our homeschool?
Of course I fail daily – I imagine I'm not alone. But oh how important it is to pray daily for our husband and make every effort to nurture our relationship. The education of our children is important to God, but so are our marriages, and we have to continually work on them. The Holy Spirit will guide and lead us, but we also have to do our part.
How do we become more intentional?
Not only does God care about our marriage, but as we live our our relationships daily, our kids are watching. They are learning from us what it looks like to have a marriage that reflects God's image, and I think that is even more reason to stay mindful about our actions and attitudes.
Here are a few suggestions for you to make those important connections with your spouse after a long day of homeschooling.
Schedule Time Together
This probably sounds like a no-brainer; you've heard it often, but do you put it into practice? Get it on the calendar!
Try to schedule regular date nights to re-connect. Trade nights with friends to watch each other's kids so you can have a night out.
You might even plan a weekend away if you are able to. One of our favorite times of the year is when we get away for the Teach Them Diligently Homeschool Convention. The convention is such a blessing for our marriage (and also our homeschool!) and the time we share together is priceless.
Make Time for Things Your Husband Enjoys
I admit I have a tendency to be selfish with my time and the things that I like to do. Or, I am mindful about spending time with my kids learning about their interests, and neglecting to connect with my husband. It's so easy to get comfortable and complacent!
But it's important to show an interest in what our husbands enjoy, whether that's asking about hobbies or finding ways to join together in something. A little effort can go a long way!

Share About Your Day…
…and leave the complaining out! It's easy to allow our husbands be the ones who bear the brunt of all of our complaints and problems. And no doubt, they can be a great support for us when we are feeling stressed out or need help with something!
But let's remember that we can cast our anxieties on the Lord (1 Peter 5:7); we don't have to spend too much of our precious time with our husbands complaining or in a bad mood because of how the day went (guilty!). Let's fill our discussions and time together with things that are good and lovely, and not so much of things that worry and frustrate us.
Include Your Husband in Your Homeschool
If you husband works full-time, this can be challenging, but remember that you are a team! If you are feeling too overwhelmed, be intentional about finding a way he can connect with your kids and their homeschool activities. This might mean working on a specific subject with the kids once a week or leading their bible curriculum.
Showing your kids that you are a united front when it comes to caring about their education and well-being is important. Talk with your husband about your goals and desires for your homeschool, and how you can work together in this area.
Pray Together
Spend time in God's Word together. Begin each day in prayer together – you can even use these weekly prayers for your homeschool as a guide or a starting point. Seek God's will for your life together, for your marriage and your family.
Ecclesiastes 4:12 tells us that a cord of three strands can not quickly be broken; when Jesus is truly that third partner in your marriage, it will be strengthened and meaningful.
How should we pray for our husbands?
When praying for your husband this week, make sure to pray over his role in your homeschool and in leading your family.
Pray that you will be united in decisions you need to make concerning your kids and your homeschool. That together you and your husband will live out the gospel and instill a heart for Christ in your kids.
Ask God to fulfill your husbands role as a spiritual leader in your family, and seek God's will for each of your working together to raise and teach your children.
Praying for our husbands will strengthen relationships – both our relationship with God and with our spouse. Let's be intentional this week to pray for our husbands and also make time to nurture our relationship outside of our busy homeschool.
---
Heavenly Father,
Thank you for the gift of marriage, and for the blessing of my husband. May we be a united team that glorifies you and reflects the gospel to a lost world.
Forgive me for the times I have made an idol out of my homeschool, and placed it above you and above my relationship with my husband. I desire to be a godly wife, and I need your help daily.
Help me support and encourage my husband, and give us opportunities to show love to one another throughout our busy days. Be with us as we work together to homeschool our children and honor you. Guide us in all we do. Go before us and defeat any plan of the enemy to divide us.
Draw my husband close to you, and be with him today and always.
In Jesus' name I pray, Amen.
---
Thank you so much for joining me in 52 Weeks of Prayer for Our Homeschools! To help you with this challenge (it's a big one!), each week you'll be emailed a new printable you can download to guide you in your daily bible study and prayer that week.
This Week's Printable and Homeschool Prayer
These printables have short, totally do-able prompts and reflective questions to help keep you in the Word daily, and a sheet with the weekly prayer on it you can print and hang in your homeschool room.
It's my hope that this printable helps serve as a reminder to be in God's Word each day, praying and seeking His will for your life and homeschool.
Click here for this week's printable!

Prayers for My Husband Scripture Cards
While we are on the topic of praying for our husbands, you may also enjoy this post and these free printable scripture cards that will be a gentle reminder to stop and pray for your husband (and also a great way to hide God's Word in your heart).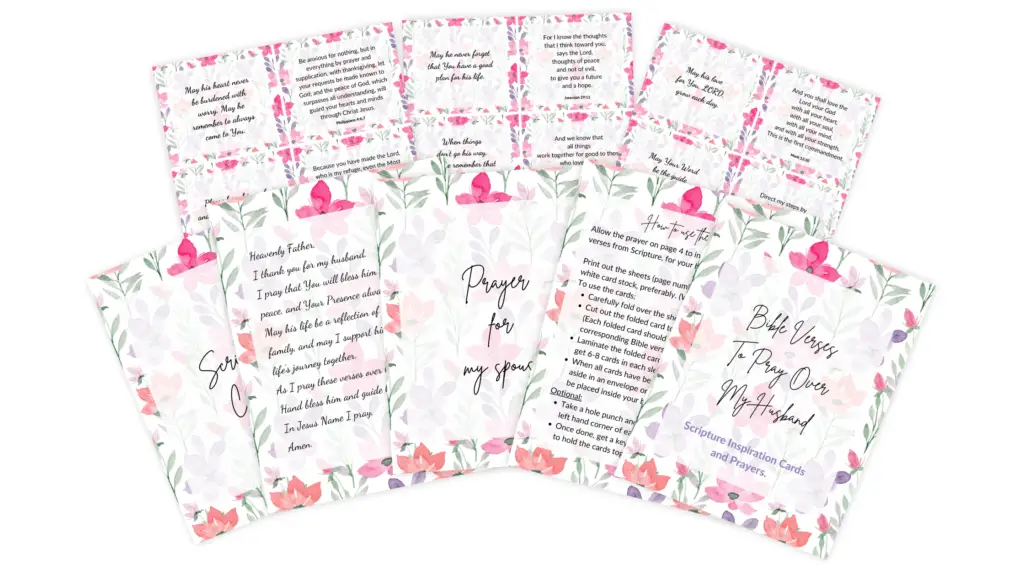 Join the 52 Week Challenge!
If you want to join in on the challenge from the very beginning, make sure to sign up below, and get a copy of my Printable Devotional Pages sent to your inbox. Join in any time, and you'll start the following Monday with Week #1!
I would love to hear your comments and reflections below: what are some ways you will intentionally nurture your marriage this week?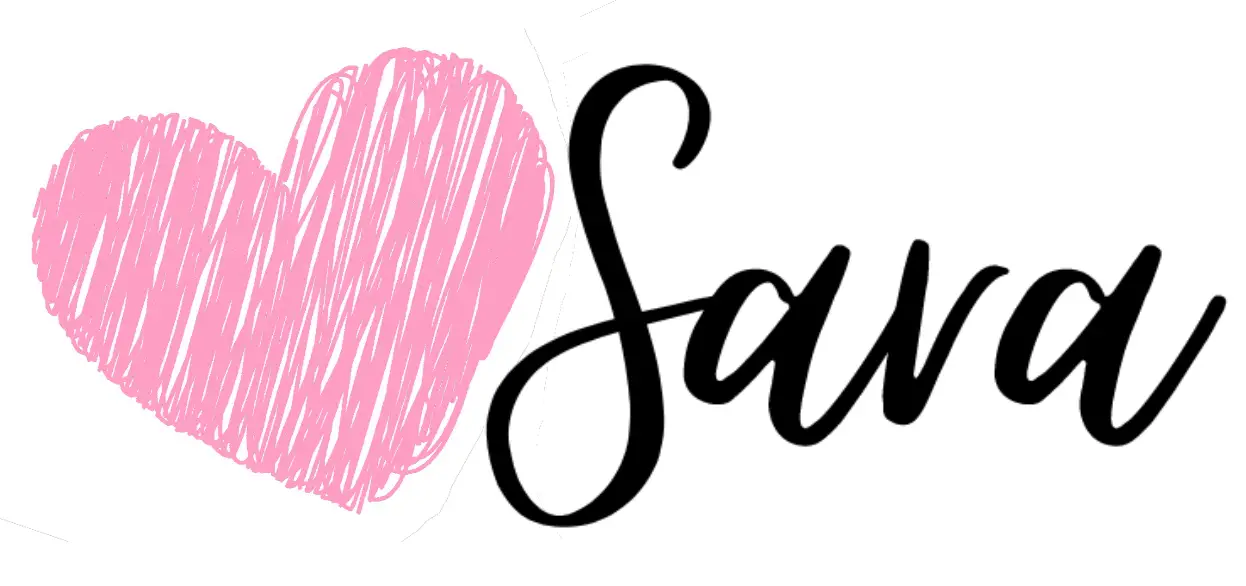 Related Posts
Blessed Homeschool is a participant in the Amazon Services LLC Associates Program, an affiliate advertising program designed to provide a means for sites to earn advertising fees by advertising and linking to Amazon.com. You can read my full affiliate disclosure HERE.