18+ Popular Dinosaur Gifts for Kids of All Ages
Just so you know, this post contains affiliate links. That means if you use them to make a purchase, I may earn a commission. You can read my full affiliate disclosure HERE.
Do you have a dinosaur-obsessed child like me? (Jurassic Park toys and T-Rex Ranch videos are big hits in our home right now!) If so, these dinosaur gifts for kids will be perfect for any occasion. Any of these would be a perfect gift to take kids to an imaginative place and a world of play.
Dinosaurs are creatures that many kids love to learn more about. For kids (and adults!), it's fun to read about historic events that have to do with dinosaurs and how these creatures lived long ago. 
Whether you are shopping for Christmas gifts or celebrating a birthday, holiday, or other special occasion, these dinosaur gifts for kids are a great choice. Little boys and girls will love using their imaginations to create their own worlds using the best dinosaur toys!
After you check out these dinosaur gift ideas, and make sure you head to the bottom of the post for a free printable Dinosaur Activity Booklet you can print out for your little dino lover.
Best Dinosaur Gifts for Kids
First, you get a top pick from my four-year-old: bath bombs with a small dinosaur toy inside. He's obsessed! Great options for stocking stuffers, or just as a fun surprise during bath time. Find them HERE.
A perfect toy that will have kids creating a dinosaur world with flexible tracks so that the car can go through the world. The track pieces can be put together in multiple ways, and comes apart for easy storage. Find it HERE.
This huge toy set contains a variety of different dinosaurs and toys for kids perfect for open-ended play. In the set, you will find pull-back cars, an activity playmat, a car playset, and more. Find it HERE.
A 4 in-one wooden puzzle from Melissa and Doug, this dinosaur gift will be a great gift for younger children who love dinosaurs and puzzles. Find it HERE.
The kids can put this dinosaur projection toy in their room and watch all of the dinosaurs in different colors on their walls and ceilings. Find it HERE.
As kids play with this dinosaur egg kit, they will be digging up eggs and discovering different types of dinosaurs. It's a great science STEM activity for the kids to do! Find it HERE.
This is a great dinosaur gift for older kids (recommended for 8 year olds and up), and a fun trivia and strategy game that can be played with the whole family. Can you guess the dinosaur being described in less than 10 clues? Find it HERE.
Kids will love creating their own dinosaur figures with modeling clay. The clay is colorful so they can really use their imaginations when creating their custom dinosaurs. Find it HERE.
Two dinosaur shaped pop guns and 36 foam balls are included with this great toy. Kids will need to use the blasters to shoot the balls into the dinosaur targets. Find it HERE.
A wearable blanket that your little one can wear around the house, this dino blanket hoodie will make a great gift. They can even use it as a fun costume as the pretend they are a dinosaur. Find it HERE.
A fun science toy for kids, this terrarium kit will have children learning more about soil, sand, rocks, and more as they grow the wheatgrass. Find it HERE.
This jumbo dino egg kit is a fun science gift for younger kids. The set comes with digging tools and dinosaurs inside the eggs. Find it HERE.
For toddlers and preschool aged children, these stacking toys are shaped like dinosaurs and they will have fun trying to see how many dinos they can stack. Another big hit in our home, as I have used this in my son's surprise boxes for our preschool curriculum. Find it HERE.
Another fun toy set that will allow kids to create their very own dinosaur world with a track that goes through it. Kids will have fun using their imaginations as they build the park and play with the dinosaur action figures. We have this set as well for our son, and he loves the dinosaur cars! Find it HERE.
This remote-control dinosaur is perfect for any little dinosaur lover. It lights up as he walks and belts out some realistic roars. The eyes glow and gives out a projection like effect kids will love. Find it HERE.
Play tents are fun because they give kids a special place that is all their own. This one is themed like a dinosaur world with vibrant colors, and kids can use the tent to read or play. Find it HERE.
Play a fun game of Monopoly with this cute dinosaur edition. The board takes you through the journey of dinosaur land as you use the dino creatures to move throughout the board. Find it HERE.
A fun gift for kids, this T-Rex themed dinosaur blanket glows in the dark. Kids can cuddle up with the blanket and watch their favorite dinosaur movie and shows. Find it HERE.
Kids will love this fun sound board book showcasing the most popular dinosaurs. With each page of the story, they will be able to learn about their favorite dinosaurs and use the dinosaur sounds to complete the story. Find it HERE.
The kid favorite Whack a Mole game gets a face lift and turns the moles into dinosaurs with this game. Little kids will have fun trying to see how many dinosaurs they can whack. Find it HERE.
Use this table with sand or water for hours of dino-imaginative creative play! Find it HERE.

Free Printable Dinosaur Activity Pages
In addition to these fun dinosaur gifts for kids, I have a free fun activity pack that's filled with dinosaur-themed learning activities your elementary-aged kids will love!
Simply enter your information below and download immediately. There are 15 pages filled with handwriting practice, writing activities, dinosaur fossils picture matching, puzzles and pictures to color.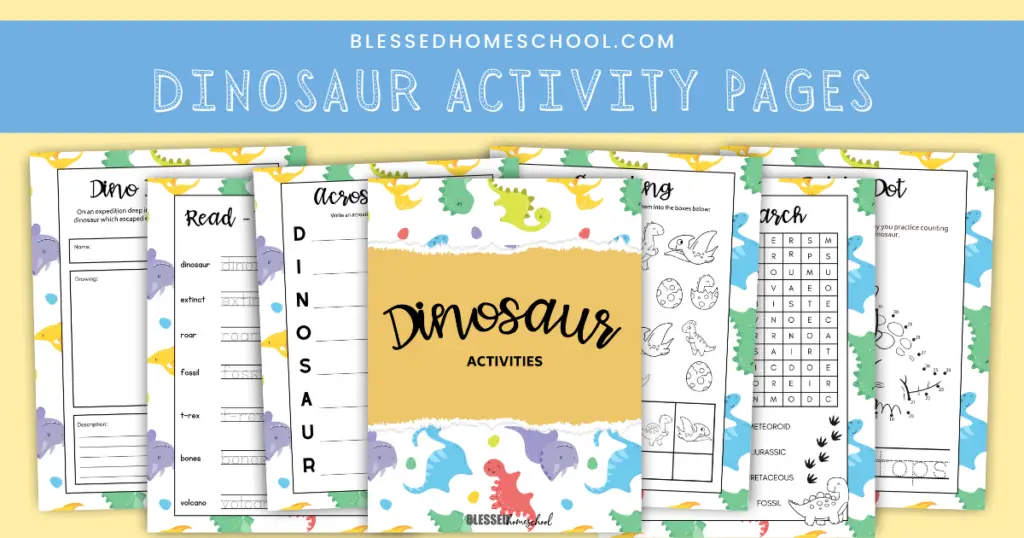 I hope you love these ideas for dinosaur gifts for kids! Which would your kids love the most? And did I leave any out? Drop a comment below!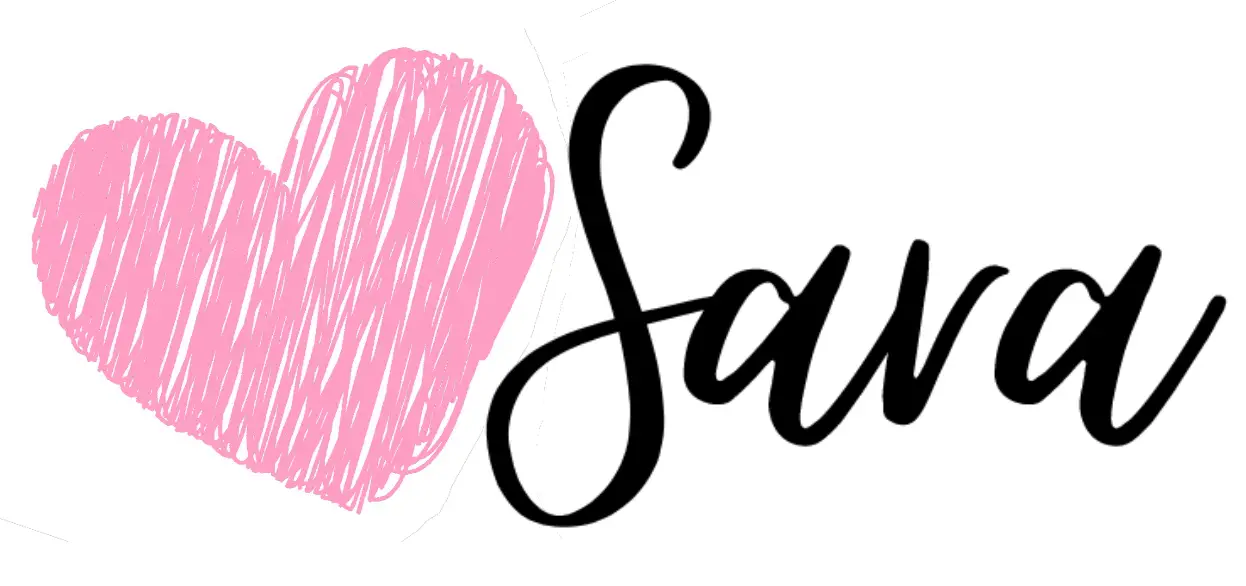 Related Posts
Blessed Homeschool is a participant in the Amazon Services LLC Associates Program, an affiliate advertising program designed to provide a means for sites to earn advertising fees by advertising and linking to Amazon.com. You can read my full affiliate disclosure HERE.