Dance at Home: Online Lessons the Entire Family Will Love
Just so you know, this post contains affiliate links. That means if you use them to make a purchase, I may earn a commission. You can read my full affiliate disclosure HERE.
If your kids are interested in dipping their toes into the world of dance (or you're just looking to get in some unique homeschool P.E. hours!), a fantastic option is to learn dance at home with YouDance. Read my review and grab your free trial below.
I'll admit it: I'm a closet reality TV junkie. I grew up on shows like Survivor, American Idol, and Trading Spaces. One of my absolute favorites, though, was a dancing competition called So You Think You Can Dance.
I was a gymnast for many of my early years, but had never had any formal dance training. I remember being mesmerized watching those dancing competitions, wishing I could dance like that!
My own daughters are in gymnastics themselves now, and also absolutely love dancing. But – adding another thing to our plate (and our wallet)? Some choices have to be made in what extracurriculars we participate in (I know you feel me, moms!).
Until recently, I simply thought we couldn't add in dance lessons along with all the other things. We didn't have the time, or the extra money.
Well, I'm happy to say we've found a great way to make those dance lessons happen. It's budget friendly, mom-approved, and time saving because we get to learn dance at home!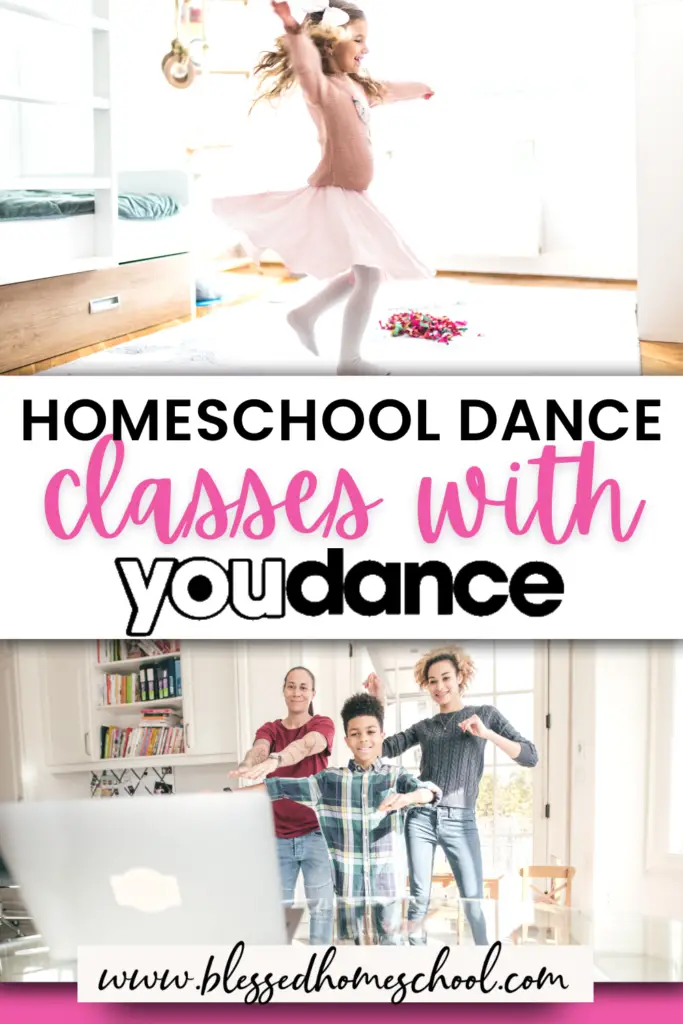 ** This is a sponsored post. I received this product or compensation for review purposes only and was compensated for my time. I was neither asked nor required to share a positive review; all opinions are my own. READ HERE for more information.
YouDance.com is an online platform that offers over 1,000 video dance classes for all dance genres and ability levels. When we were offered a free trial to test out the platform, my daughters responded with an enthusiastic "yes!".
We immediately hopped on the website and watched some previews of lessons from hip hop, ballet, jazz, and contemporary classes. These alone generated so much enthusiasm! My girls were so excited to learn more about each dance genre, and spent the afternoon (literally, hours) dancing around the house before we had even begun lessons.
Learning Dance at Home Made Easy
YouDance.com was founded by Courtney Sabin, a homeschooling mom of three, who is passionate about sharing her love of dance with others. She recognized the need for a closed, family-friendly online environment where families could learn dance at home in a fun, convenient, and affordable way.
Courtney and the YouDance.com team has worked hard to create a wholesome space where kids can not only develop their dance skills, but also grow build happiness, confidence, and self-esteem. Anyone who wants to can (and should!) learn to dance, and YouDance has helped make this easier than ever.
YouDance.com is great for kids, but let me warn you that it might not be long before you want to learn some new moves yourself! I especially love the Dance for Exercise classes available on the platform – they are great for stress-relief or taking a break during your busy homeschool day (why should the kids have all the fun?).
A Peek Inside the Studio
One of the things I noticed right away about YouDance.com was how easy it is to navigate. After you log in, the main page is clearly broken down into four different sections: My Dance Courses, Follow Alongs, Choreography Classes, and Dance Styles.
Here's a quick look at just how much content and how many classes are available on this platform:
Each of the different categories has specific tools to help your kids (or you!) learn and enjoy dance at home. Here's what you'll find in each section:
My Dance Courses
YouDance.com currently offers classes in Hip Hop, Ballet, Contemporary, Jazz, and Clogging. You can begin any class at any time, and you can choose between beginner to advanced options.
After watching some of the preview lessons, my daughters decided that they wanted to learn ballet and contemporary dance, so we chose the beginner lessons for both of those.
When you click into a course, you are taken to a screen that will walk you through each lesson, and track your progress as you go. All lessons build off of each other, so you'll want to do them in order.
Here's what our screen looks like for the Novice Ballet course:
All we have to do when we're ready for a dance lesson is click into the class from the home screen do the Warmup Video, then click "Resume Learning", and we're off! Super easy.
Follow Alongs
Once your kids have some basic moves down, they might get a kick out of trying some dances in the Follow Alongs section. Here, an instructor will dance to a piece of music and – you guessed it – you follow along with them! These are great videos for your kids to use to help them practice picking up choreography.
There are cues given on the screen to make it a bit easier to follow, and there are dances from all the above genres here to choose from.
You'll also find a Kids Dance Along option for each genre, which are short (about 10 minute) introductory lessons to clogging, ballet, jazz, and hip hop. Here's where the Dance for Exercise classes are located, too, which are also short videos that will help you squeeze a quick workout into your day!
Choreography Classes
Here, your kids will have the chance to learn a short dance to a specific song. The instructor breaks down the choreography and teaches it in small segments.
My girls really love this section; although they may not have all of the technique down, they are thrilled to know some specific dances they can do to music! Outside of the lessons, this is where they spend a lot of their time.
Dance Styles
If you want to see all there is to offer from one particular genre, this is where you'll look. When you click into a specific style you'll find all of the classes and follow-alongs just for that style of dance.
Homeschool Dance Classes with YouDance.com
YouDance.com is the perfect option for homeschooling families because it can easily fit into the busiest of schedules, and it's a safe, closed platform for kids to learn from. I can quickly log into YouDance.com for their classes, without having to worry about random ads popping up, or them getting distracted by other videos.
Because of it's easy navigation, my kids are comfortable using the platform on their own, which frees up my time to get other work done while they complete a lesson. And because a variety of levels are available, everyone can get in on the action – even my toddler can't resist once YouDance.com comes on!
How often should we complete lessons?
We decided that Friday mornings would be our "dance class" time, so we reserve that time to specifically work through our YouDance lessons. If you're using this as a homeschool program, I recommend picking at least once a week you can regularly add the lessons to your schedule…however, don't be surprised when your kids want to dance much more often!
Effective online dance instruction
The YouDance instructors have years of experience in dance instruction, and many have even worked on shows such as So You Think You Can Dance, World of Dance, and The Voice
Even though the instructors aren't in the room with us, it sure feels that way! Every one we've taken a class with has done a great job communicating skills and teaching moves to students.
Another thing I noticed right away when we began our lessons is that there was more to them than just dancing. For example, in our first ballet class we also learned about the history of ballet, what the word "ballet" even means, and what a ballet bar is made of and used for. In all YouDance classes, students pick up basic music concepts like counting beats and learning rhythms. And there are even interactive quizzes given during the lessons to make sure they are ready to move on to the next lesson (and paying attention!).
Flexibility in learning
You work through the lessons at your own pace, so you can do as much or as little as a time that you want. The videos range anywhere from about 2-20 minutes long, and you also have the ability to repeat sections as needed, or pause them when you need a break. Lots of flexibility here.
What will I need to use YouDance.com?
Since YouDance.com is online, you can access it on any laptop, tablet, or smartphone. You might find it helpful to stream it to your TV, though, which you can do through Apple TV. Or, use an HDMI cable to connect your laptop to your TV (this is what I do).
Otherwise, all you really need is space to dance! If your kids plan on taking the ballet classes, you will want to have a chair handy to use for support if you don't happen to have a ballet barre in your living room.
What We Love Most About YouDance.com
After using YouDance for a few weeks now with my kids, I have seen them grow in their confidence and love of dance. My girls are growing in coordination skills, body awareness, and feeling proud of what they have learned. They truly love using the program, and I think that many homeschool families can benefit from adding this to their curriculum.
I've already shared some of the key features of YouDance.com; here are a couple other things we are loving about it.
Practice is encouraged through a points system. As students move through the program, complete lessons and quizzes, and spend extra time practicing they earn "YouDance Points". I will be honest that I don't think (at the moment) the points represent anything other than the fact that you're becoming a better dancer…but, my daughters really enjoy seeing how many points they can rack up each week!
Closed, safe environment and pre-recorded lessons. This means that I don't have to worry about content my kids might accidentally come across, and I can log in anytime and let them have at it!

All styles and levels of dance are available to my whole family. Dance lessons can get expensive, especially when you have multiple kids! I love that with one membership, everyone in the family can take classes through YouDance. And we aren't locked in to one particular class or style – my kids can try new classes whenever they want, from an ever-growing list of options.
Affordable dance lessons. With YouDance.com, you don't pay per child; you have unlimited access to all of their content for just $25 a month. And you aren't locked into a membership either (you'll pay as you go each month!).
Free YouDance.com Trial
Why not try something new with your homeschool routine, and add YouDance.com to your day? Your kids are going to have a blast, and they'll learn some dance technique, improve strength, flexibility and coordination along the way.
Whether your kids are beginners or advanced dancers, there's something for everyone who wants to learn dance at home. Head to their website and begin with their free trial to see if it's a good fit for your family.
Who knows what this might spark for your kids and their love of dance? I know it has been a big hit for my kids so far! I hope you love the opportunity to try something new and enjoy learning to dance at home with YouDance.com.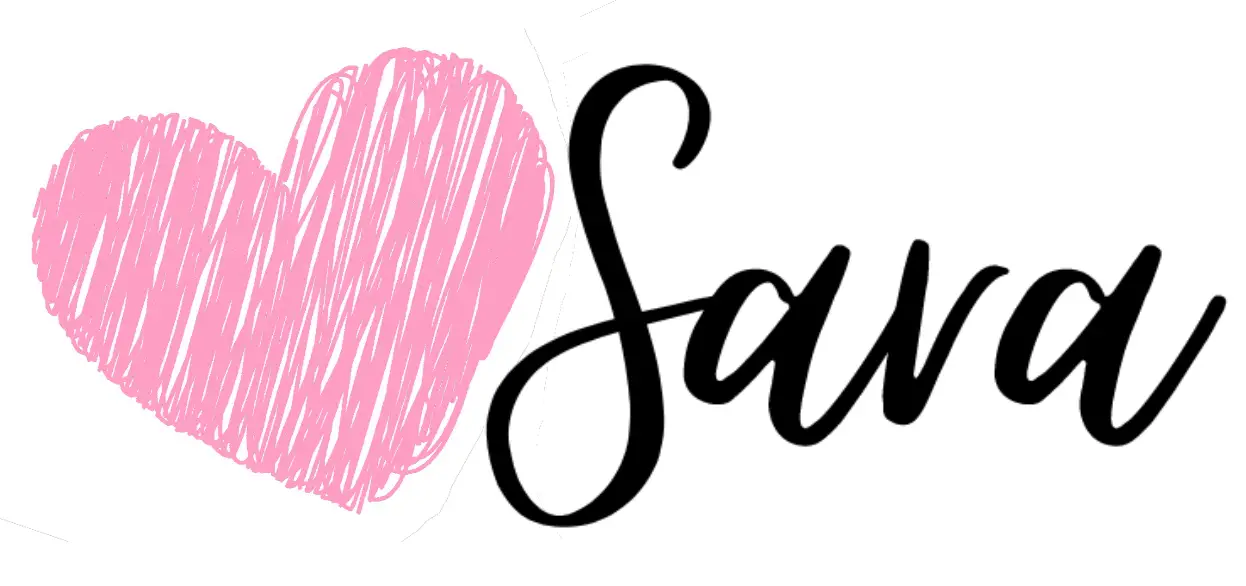 Related Posts