Easy Water Cycle Project: Printable Lapbook Template
Just so you know, this post contains affiliate links. That means if you use them to make a purchase, I may earn a commission. You can read my full affiliate disclosure HERE.
Teach your kids all about the water cycle with this informative water cycle project! This printable water cycle lapbook will help you assess their learning, and display it in a fun way.
"The water cycle…takes the water and moves it up and down and…all around the earth!"
Six years later, the Water Cycle song gets stuck in my head every so often, and my kids still love singing and dancing around to it. (Go ahead, watch the Water Cycle Song – it's very catchy!)
My kids loved learning about the water cycle. If you are teaching it in your homeschool, there are a lot of great water cycle projects and activities you can do!
In this post, I'm sharing my Water Cycle Lapbook printable, which you can use to teach the water cycle to your kids. They will research, write, and illustrate what they learn during your unit, and have a fun keepsake at the end.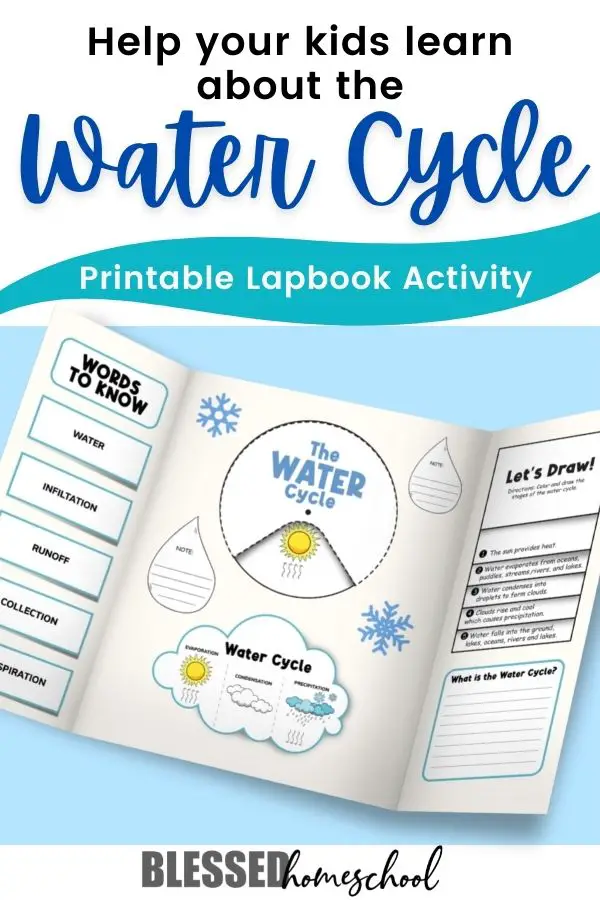 How to teach about the water cycle
Water is constantly in motion, and the water cycle is an explanation of how this works.
Water goes through the stages of evaporation, condensation, precipitation, and collection, and then keeps moving through the cycle.
Water is collected in oceans, rivers, lakes, and streams. Most will soak into the ground and collect as underground water. But some will evaporate (turn from it's liquid state to it's gaseous state) as it is heated by the sun.
Water will then condense, and change from it's gas state to it's liquid state as it cools. Clouds are formed as the droplets condense.
Precipitation happens when the water in the clouds becomes too heavy for the clouds to hold. The gravitational pull causes the water to fall in forms such as rain, sleet, snow, ice pellets, or hail.
Then the water collects, and the cycle begins all over again!
Most likely you will be teaching about the water cycle in your homeschool at some point, as a part of your science lessons or weather unit study.
Here are a few of my favorite resources you might like to try to reinforce the concepts.
Water Cycle Video
Definitely check out the Water Cycle Song above (don't forget to have a dance party while you sing it!), and also show your kids this video from Dr. Binocs that teaches the different stages of the water cycle.
Water Cycle Experiments & Activities
Your hands-on learners will love these easy and effective experiments you can do at home (with materials you probably have on hand!).
Playful Learning shares three water cycle experiments you can do with plastic cups, shaving cream, and food coloring.
This Evaporation Water Science Experiment is an easy way to see the process of distillation at work.
Learn how to make the water cycle in a bag or in a bottle!
If your kids love Lego as much as mine do, they might love modeling the water cycle with their bricks.
Water Cycle Lapbook
A lapbook is another great learning tool you can make out of a file folder. You can use them to help teach a concept, pull it back out for review, or as a way for your kids to present what they've learned.
I love that they help keep information organized in one place, rather than having a lot of worksheets floating around. Plus, they are fun to make, and kids often retain the information a lot better when they have to put a project like this together!
You can create your own lapbooks from scratch, or use a pre-made template like my Water Cycle Lapbook printables.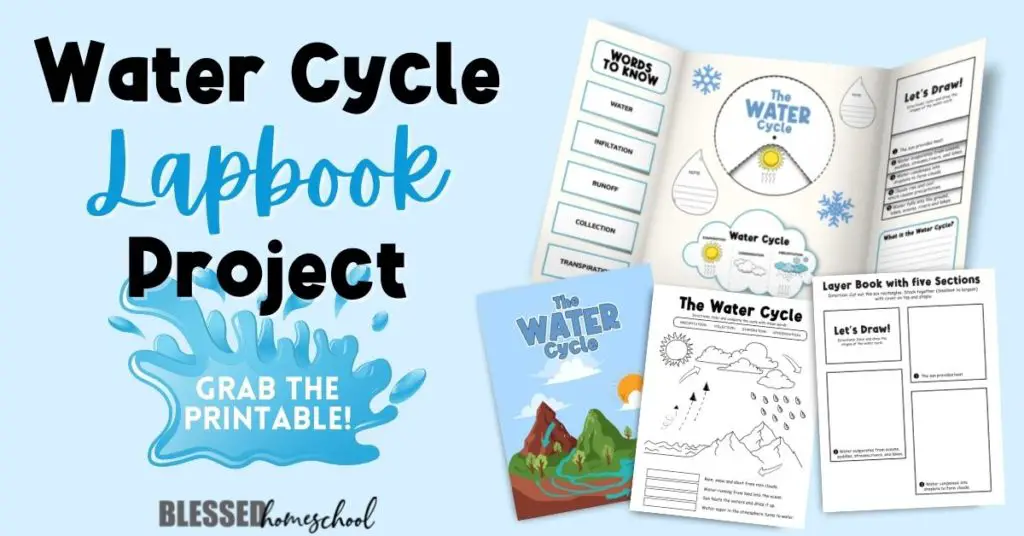 How to assemble the Water Cycle Project Lapbook
Wondering how to make a lapbook? This Water Cycle Lapbook is easy to assemble, and a great hands-on visual for your kids to help them remember important concepts.
First, grab your copy of the Water Cycle Lapbook printable.
You'll need a standard-sized file folder to put this lapbook together. Open it up to lay it flat, then fold the end flaps together to meet in the middle. You'll now have a "book" that opens up!
We like to take a piece of colored cardstock and glue it down in the center to help make the lapbook a little bit more sturdy. You don't have to do this step, but I think it makes the lapbooks look a bit nicer as well!
Cut apart all of the different pieces from the printable, and assemble them according to the directions.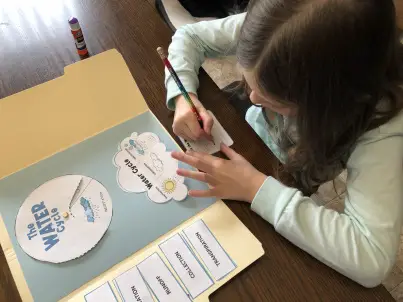 There is a full-sized worksheet included; your kids can color and fill this out, and glue it to the very back of your lapbook if you'd like!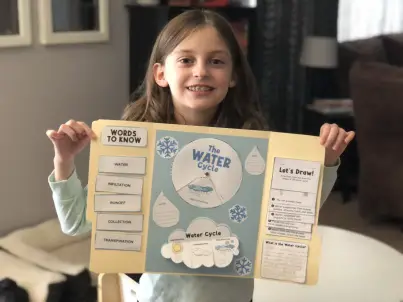 Make your own water cycle lapbook!
This printable comes with everything you need for your kids to put together their own water cycle lapbook.
What's included (8 total pages):

Cover – This can be cut in half and glued to the front of your lapbook to make a nice cover for your project (see picture above).
Words to know – These lift-the-flap cards will help your kids remember important water cycle vocabulary words.
Water Cycle spinner – Assemble this with a paper brad as a fun way for your kids to review and remember the water cycle.
Water Cycle lift-the-flap graphic – Cut out this cloud and use it to teach your kids about the evaporation, condensation, and precipitation stages.
Layer book – Your kids will draw each stage of the water cycle and assemble a layer book to show their understanding.  
Water Cycle worksheet – This color and complete worksheet can be glued to the very back of your lapbook.
More water cycle fun
If you want even more water cycle resources, check out this page at Preschool Powol Packets.
She's got a great list of Water Cycle Activities, STEM projects, and more for a variety of ages to help you bring this topic to life in your homeschool.
What is your favorite water cycle project or experiment? Let me know in the comments below!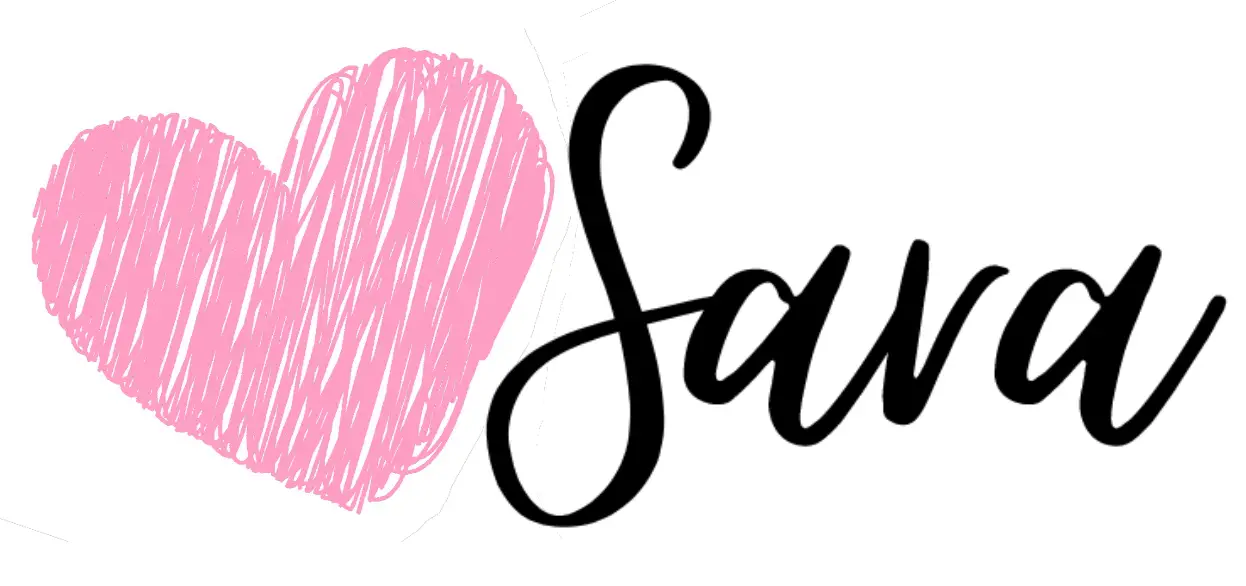 Related Posts
Blessed Homeschool is a participant in the Amazon Services LLC Associates Program, an affiliate advertising program designed to provide a means for sites to earn advertising fees by advertising and linking to Amazon.com. You can read my full affiliate disclosure HERE.