Homeschooling in Oregon: What You Need to Know
Just so you know, this post contains affiliate links. That means if you use them to make a purchase, I may earn a commission. You can read my full affiliate disclosure HERE.
I LOVE homeschooling in Oregon! I was born and raised in the Portland, Oregon area and have stayed here with my husband to raise and homeschool our six children. We so enjoy the Northwest and, Lord willing, will never move away from here.  Are you a homeschooling family considering moving to Oregon? Or perhaps just making a visit and want to see what it's all about?  Here's what you need to know!
If you're an active family or are looking great opportunities to explore nature in your homeschool, Oregon is where you want to be. You'll be able to explore forests, deserts, ocean beaches, snowy peaks, and even volcanoes! Our amazing parks and hiking trails are perfect for nature studies and enjoying the outdoors. 
Homeschooling Fun in Oregon
There are SO many fun things to do in Oregon that it would be impossible to list them all. Below are a just a few highlights, not even including all the amazing national parks, beaches, trails, and more.
Ocean Beaches – Check out the tide pools, go fishing, whale watching, or just enjoy a day at the beach! Might want to bring a windbreaker or jacket most days, though. 

Homeschooling in Oregon: The Law
Oregon would be considered a medium or low regulation state. There is a long history of homeschool families in Oregon fighting to expand and protect homeschool freedoms. The current homeschool laws aren't complicated, but it's important to be aware of them for compliance.  
Notification: A letter of your intent to homeschool must be sent to the ESD if your child will be 6 on September 1 of that school year.

   

Evaluations / Testing: Homeschool students must be evaluated in grades 3, 5, 8 and 10. Test results only need to be submitted to the ESD if they request it.

 

Special Needs: If your child has special needs, homeschool law makes provision for that. Read about your options here. 
More Details: For information, including a template for your notification letter, review the entire summary of homeschool law here.

   

Getting Connected with Oregon Homeschoolers
There is a great homeschool community in Oregon that you can connect with! Here are some of the organizations and groups you'll want to consider.
I hope this post was helpful to you as you explore homeschooling in Oregon! 
And let me know in the comments below: are you homeschooling in Oregon? What advice would you offer other families or people traveling to Oregon for a learning experience?
And if you'd love to have a printable resource to use to keep track of state homeschool requirements, key organizations, activities and field trip plans, and curriculum notes, grab a copy of my Curriculum & Activity Planner below (it's free!):
Interested in learning about homeschooling in another state? Check out the Homeschooling in 50 States Series.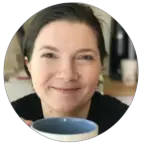 Tauna is a Jesus follower, wife, mom of 6, [domestically challenged] homemaker, homeschooler, and writer. Find her at Proverbial Homemaker where she serves up practical tips her fellow Type-B moms with biblical encouragement. You'll also find her and her husband, Aaron, working on the volunteer team for OCEANetwork to protect and expand homeschool freedoms in Oregon.
Related Posts
Blessed Homeschool is a participant in the Amazon Services LLC Associates Program, an affiliate advertising program designed to provide a means for sites to earn advertising fees by advertising and linking to Amazon.com. You can read my full affiliate disclosure HERE.