10 Amazing Benefits of Homeschooling I'm Thankful For
Just so you know, this post contains affiliate links. That means if you use them to make a purchase, I may earn a commission. You can read my full affiliate disclosure HERE.
I love homeschooling my kids – no doubt about that. I see the benefits of homeschooling play out in our lives everyday, and have never been so sure that this is what we are meant to do.
But, this has been…a weary season, to say the least. Maybe you can relate?
With everything going on in the world, and even just in our country right now, the heaviness of the day-to-day can drag us down. If we're not careful, it can make it's way into our homeschool and our interactions with our kids.
Today I'm taking some time to slow down and reflect on the reasons we began our journey, the benefits of homeschooling that we most enjoy, and why I'm so thankful for this calling (even on the hard days).
I'm thankful for…
time for teachable moments I get to oversee.
One of the benefits of homeschooling is being a part of my kids' learning and development in the day-to-day moments. When any little problem or teachable experience arises, it's not another child or teacher that they get to learn a valuable lesson from, but me, their mom, to whom God gave this great responsibility. I get to answer the little questions that come up here and there throughout the day, and be the "expert" in my child's eyes.
The time we have with our kids under our roof is precious (and short – though the days are long!). I'm thankful for every minute of it.
I'm thankful for…
the opportunity to disciple the hearts of my children.
Discipline – it's not very fun to think about, is it? However, I like to think of it as another privilege we have as homeschool moms: the opportunity to disciple the hearts of our children when they act out, while reflecting the love of Christ.
I was listening to the Don't Mom Alone Podcast on a run one morning (it was episode 212 with Paul David Tripp as the guest – highly recommend listening to the episode or reading the show notes!). What stuck out to me the most from the interview was a shift I needed to make in my mindset in dealing with misbehavior from my kids.
I needed to ask myself, "What work is God wanting to do in my son or daughter's heart?" What I might see as a distraction or a frustration is really God gracefully exposing a heart issue that I have the opportunity to lovingly offer guidance.
That's an opportunity that I don't want to miss.
"Children are great imitators. So give them something great to imitate."
For more on how to deal with various heart issues and discipline, I encourage you to check out these two resources I LOVE and use quite often, both from Ginger Hubbard: Wise Words for Moms chart and her book "I Can't Believe You Just Said That!" They will change the way you view and deal with discipline in your home!
I'm thankful for…
slow, unhurried mornings.
Totally one of the biggest benefits of homeschooling.
I am a morning person maybe every other day or two. Some mornings (especially after long nights of little ones not sleeping well), it is the biggest blessing to be able to grab an extra hour or two of sleep and not deal with the morning rush.
No packing lunches the night before for us. No race to the school bus. No scramble to make sure homework is in the backpack.
I look back on the 9 years that I taught high school and wonder how I ever did it. Many mornings I woke up at 5am (4:30 when I had to coach before school) to start the mad rush of getting the babies ready to drop off at daycare, getting myself ready, and arriving to school early to meet with students before class started. Repeat every day.
Not only do I not have to rush in the mornings now, but neither do my kids. Yes, some days we have places we need to be, but today I am thankful for gentle, unrushed mornings.
(Afternoons are a whole other crazy story. But I'm thankful for unrushed mornings.)
I'm thankful for…
the time to explore interests and master material.
Homeschooling allows us the time to repeat a lesson (sometimes in a new way) if it wasn't understood the first time. It allows us time to fix mistakes and work to mastery. My kids have one-on-one attention in learning, and are encouraged to ask questions all the time.
If there is a topic that comes up that is really interesting to my kids, I can pick up on that and we can spend a bit more time on it in a unit study. We learn while we cook and bake together, and spend extra time on art and crafts if we want to. We get to read aloud as a family, and study the Bible together. Even video games can provide learning opportunities.
Today I'm thankful I get to be a part of all of those small moments of extra "time" with my kids.
I'm thankful for…
the opportunity to worship God in studying His creation.
In our homeschool, we have the freedom to view our subjects through the lens of the Bible. We study math, science, history, literature, art, music, and more so that we can know God better.
I know that I am not only preparing my kids for college or a job, but for eternity. Thinking about how I can point them to the Lord during the course of what we are studying is something I carefully consider when choosing activities and curriculum.
16 All Scripture is God-breathed and is useful for teaching, rebuking, correcting and training in righteousness, 17 so that the servant of God may be thoroughly equipped for every good work.
Spending time praying, studying scripture, singing hymns with my kids and learning about God throughout our day are beautiful benefits of homeschooling. Not every day is perfect, but knowing that we are building on a strong foundation is something I am truly thankful for today.
I'm thankful for…
the relationship my kids have with one another.
These days, my house is always. so. LOUD.
Maybe I'm just getting old and a bit grumpier. I don't know how some of you do it – I only have four kiddos and can barely stand the noise some days. I complain about it often (I am working on that).
Today I am remembering to be thankful that 95% of the time, the noise (even though loud) is beautiful. My kids love playing together and have big imaginations to go with those big voices. Watching their relationships grow and develop, and watching them help and support one another are truly some of my favorite parts of being a homeschool mom. Hearing them laugh and enjoy spending time together is something that I know they will carry with them throughout their lives.
I am thankful for the loudness of homeschooling, and watching relationships grow. I know that someday I will miss the loudness (but probably not this week).
I'm thankful for…
the friendships we have formed and grown.
One thing that we do NOT have to worry about is socialization in our homeschool.
Not only have my kids formed strong friendships with each other, but we have made great bonds with other homeschool families through bible study groups, homeschool co-ops, sports and other extra activities.
The homeschool community is a strong one in our town, and I have so appreciated being welcomed with open arms when we first began our journey.
In homeschooling, we have the flexibility in our days to join in on impromptu field trips or meet up with friends on the spur of the moment for a park date. It's given us many memories we will not forget, and precious time with our friends.
I'm thankful for all of our likeminded families and friends who have not only loved my kids alongside me, but who have truly helped me grow as a homeschool mom.
I'm thankful for…
personal growth and reflection.
Who knew that one of the benefits of homeschooling would be that I would do so much learning and growth?
I tell you, it's been so much fun to go through their elementary school lessons with them! Maybe my memory is just poor, but it's amazing how much I have forgotten (or just don't really think about anymore) and I am loving "learning" it with them again.
However, aside from learning their lessons with them, homeschooling has provided so many experiences for personal growth. One of the biggest things I am noticing is how selfish I can be of my time and space – and you fellow homeschool moms can maybe agree, many days you don't get much of either of those things! But in this season, my kids' education comes first before my to-do list. This requires a lot of prayer on my end, and ends most days in asking for forgiveness and relying on God even more the next day.
We are blessed in our challenges and struggles when we allow them to draw us nearer to God. Don't miss the opportunity!
Click To Tweet
Which I think is kind of the point, isn't it? We are blessed in our challenges and struggles when we allow them to draw us nearer to God. And for that I am thankful for these personal challenges in our homeschool.
I'm thankful for…
"non-school" skills that we get to learn together.
One of my favorite things we are doing right now in our homeschool is taking a quilting class from an incredibly sweet lady running lessons out of her home each month. Yes, even my 9 year old son is taking them.
I didn't take Home Ec class and learn to sew until high school, and I just LOVE seeing this skill become real for my kids at a young age.
Besides quilting, there are so many other skills that we get to learn and practice together in our homeschool which I am thankful for, a few being:
Taking care of baby brother (and now, toddler brother)
Handling money (learning about budgeting, paying for things)
Cooking simple meals
Simple home maintenance (my husband was thrilled to have our little one help him replace our filters the other day)
Daily chores and housekeeping
At the very least, it is wonderful to navigate day-to-day life with my kids and help them grow confident in different life skills.
I'm thankful for…
flexible schedules that give us grace in learning.
Some days, we crank out two math lessons at once and finish our studies before noon with time to spare. Other days, we just all need a break (and maybe some extra chocolate).
Yes, the school work has to get done. And it does. But maybe it gets done on Saturday because we just could not handle any more on Thursday.
My daughter was really struggling to focus the other day because she had had a hard time sleeping the night before. She was able to take a nap and come back strong – we got everything wrapped up that evening when she was more alert and ready to learn.
Holidays. Vacations. Illness. Birth of a new little one. So many times I count my blessings that I am not worrying about creating sub plans for things like this anymore because our life is our classroom. As long as we are meeting our state requirements within our school year, we have flexibility to arrange our days and schedules however we need to.
I'm thankful for all of those flexible moments (and naps. And the extra chocolate).

Yes, some days are tough. And in the middle of those days, it can be easy to lose focus and get stuck in the hard stuff. Practicing gratitude is so important, as well as knowing the reasons why we are on this journey in the first place.

I am so thankful for the benefits of homeschooling and the opportunity to do so. But most of all, I'm thankful for a God who loves me enough to have turned my heart to something I never knew I wanted or needed so much.
Click here to pin this post for later when you need a bit of encouragement!
What would you add to this list that you are thankful for? What are your favorite benefits of homeschooling? Comment below and let me know why you are thankful to be a homeschool mom!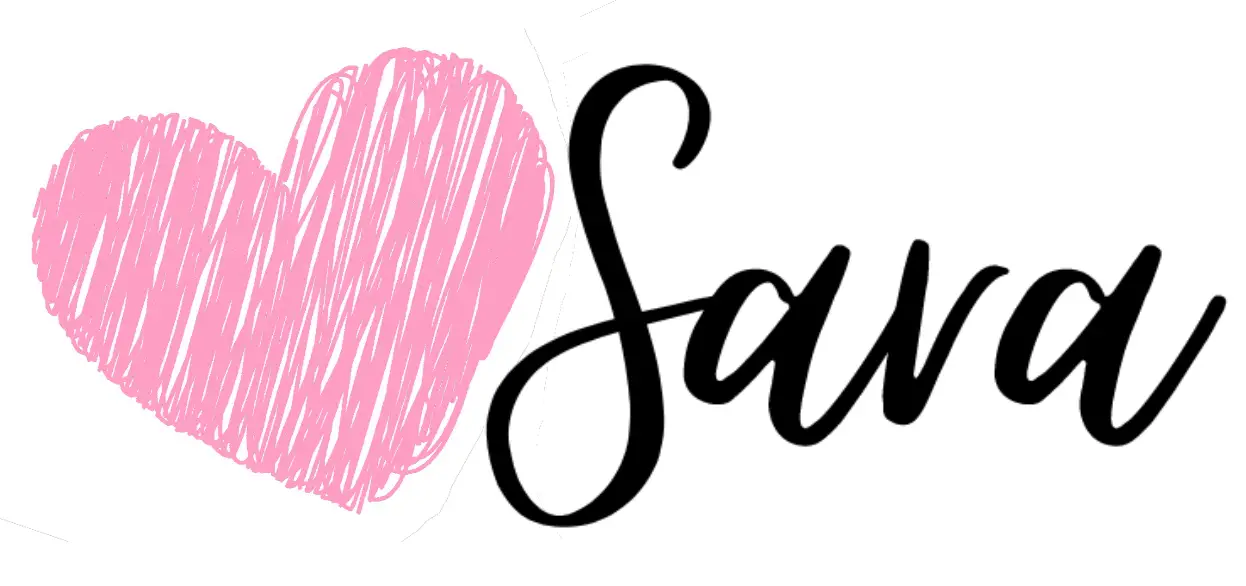 Related Posts
Blessed Homeschool is a participant in the Amazon Services LLC Associates Program, an affiliate advertising program designed to provide a means for sites to earn advertising fees by advertising and linking to Amazon.com. You can read my full affiliate disclosure HERE.