Homeschooling in Kentucky: Laws, Community, and Learning Opportunities
Just so you know, this post contains affiliate links. That means if you use them to make a purchase, I may earn a commission. You can read my full affiliate disclosure HERE.
Considering homeschooling in the state of Kentucky? Wonderful! Homeschooling in Kentucky is a relatively easy process, but there are some key things to know before you get started.
From homeschooling laws and regulations to cool things to do with your learners across the state, here's what it takes to homeschool in Kentucky.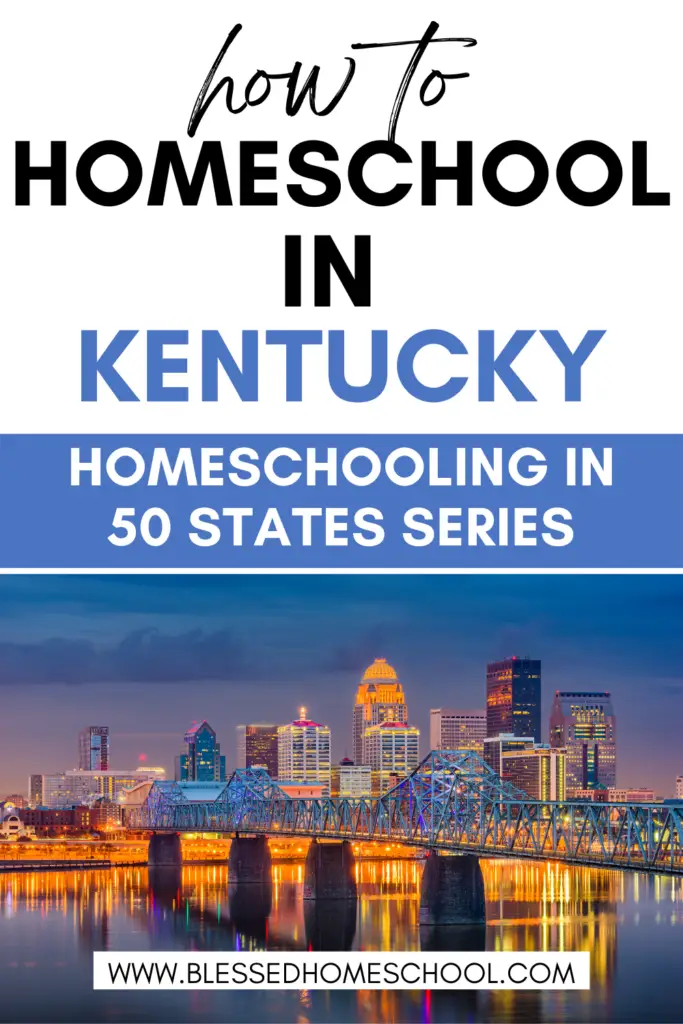 State Requirements for Homeschooling in Kentucky
Kentucky has a helpful packet just for homeschoolers, which is regularly revised and updated. You can find more information here:
The main points to know about homeschooling regulations in Kentucky are:
AGES: In Kentucky, under state law, all children must be enrolled in school between the ages of six (6) and 18. 
NOTIFY: You must notify the superintendent of the local school board in writing within ten days of the beginning of the school year of their intent to homeschool your child(ren) each year they homeschool. The letter must include the name, ages and residence of each child in attendance of the homeschool.You are NOT required to share information about what curriculum you choose to use (or not use), or any other information beyond the scope of what is outlined in the packet. 
NAME YOUR SCHOOL: Establish a bonafide school by naming your homeschool. This name should be one you can use for the long-haul, as it will be used for future records and diplomas.
KEEP RECORDS: Record and maintain scholarship reports of each student's progress in all subjects taught at the same intervals as the local public schools.
ATTENDANCE: You must keep attendance records. The minimum school term is 1062 instructional hours, or 185 days if operating on a year-round schedule. 
SUBJECTS: You are responsible for teaching reading, writing, spelling, grammar, history, mathematics, science, and civics. You can teach subjects beyond this scope if you want.
Long Story Short: Send a Letter of Intent to your local school district and keep records of when and how you homeschool. Everything else is up to you. 

Graduation for Kentucky Homeschoolers
The Kentucky Department of Education does not recognize homeschool diplomas. Parents are responsible for issuing homeschool diplomas.
"Unless a homeschooling family functions as a satellite classroom for an accredited/certified school, other schools or agencies may require documentation or other verification before accepting homeschool diplomas. Some homeschooled children take the General Education Development (GED®) exam to obtain a standard credential after turning 18. Other college-bound home school graduates take the SAT or ACT tests."
Translation: The KDE doesn't recognize homeschool diplomas, but that doesn't mean that colleges, universities, or trade schools won't. Your student may opt to take the GED, SAT, or ACT exams as part of their college or career prep path. If your student strives to attend a college or university, talk to their Admissions department to find out what they recommend for homeschool students who want to apply. 

Keeping Records for Homeschooling in Kentucky
Since Kentucky has no formal requirements for testing or how to keep records, you're free to keep records in whatever way suits you best. 
For the low-tech, this might be using a basic paper planner, a homeschool paper planner, or keeping a physical portfolio. 
For homeschoolers who prefer digital recordkeeping, you might use something like Trello, OneNote, Evernote, or a homeschool-specific record keeping software. Some homeschooling parents even start free blogs or create private Instagram accounts as a way to share pictures and text to document everyday learning experiences. 
A Note on Recordkeeping:
From the state's point of view, your recordkeeping is important in case of an inquiry. It isn't something that gets submitted to the school district. Rather, if there is a concern with the type or quality of your homeschooling, you can use your documentation as evidence to demonstrate how your child is learning and progressing. 
I'm sure this happens from time to time, but I've never personally known of anyone who has had an inquiry made against them and their homeschool. 
The more important aspect of recordkeeping is for YOU as the homeschooling parent. It can be helpful to keep a record of your homeschooling efforts and samples of your student's work. It helps you to see change over time, to spot improvements, and celebrate growth. 
It can also help to pinpoint places where your learner may need additional support. In those cases, your documentation and work samples can be helpful when bringing in outside professionals. 
Related: Learn all about keeping homeschool records, including a peek at our easy and inexpensive paper system!
Organizations and Homeschool Groups in Kentucky
Currently, there is only one statewide organization for homeschoolers, Christian Home Educators of Kentucky. There is no other broader statewide group for secular homeschoolers or for those of different faith backgrounds. 
However, there are a large number of local and regional groups. Most of them have Facebook groups or pages where members can coordinate activities, outings, field trips, meetups, or other learning opportunities. 
Here are a few of the most popular local and regional homeschool groups across Kentucky:
Popular Conferences & Conventions
While not necessarily in Kentucky, there are a few conventions that happen within an easy driving distance for most Kentuckians. 
The first is the Ohio Great Homeschool Convention, which takes place right across the river from Northern Kentucky at the Duke Energy Convention Center in Cincinnati every year around April. 
Another is the Wild + Free Conference in Franklin, Tennessee. This is also a fairly close drive for many Kentuckians, being just south of Nashville. 
In the past, there have been interesting mini-conferences that local groups have put on for area homeschoolers. Many of these have been on hiatus over the last several years, but hopefully, there will be more opportunities for in-person parental professional development in the future.
Fun Learning Opportunities Across Kentucky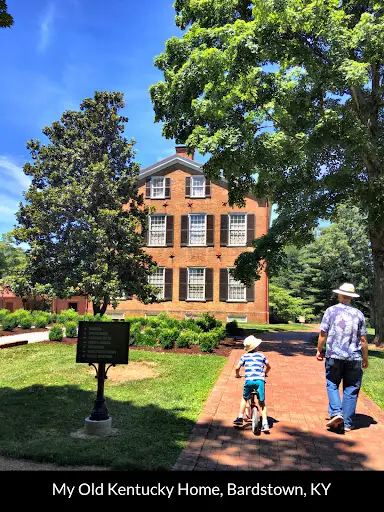 One of our big reasons to homeschool is to learn about our world by actually exploring it, and Kentucky has so much to offer! From world-class museums to natural wonders and historical sites, here are some great ways to learn across the state.
Kentucky is world-renowned for its thoroughbred horses, and the Kentucky Horse Park is a fun way for your learner to experience the riches of the Bluegrass region. Visit their museums and galleries, tour the grounds, and even ride a horse! 
Explore 3 floors of exhibit experiences offering interactive science fun for the whole family! Plus, enjoy amazing movies in their 4-story, 3D-capable digital theater.
The Louisville Slugger Museum and Factory
Go as a family or plan a field trip with your homeschool group! "Louisville Slugger Museum & Factory is a fun, educational day outside the classroom. Students will be awed by The Big Bat and fascinated with the bat-making process from forest to factory. Witness important scientific principles at work. Learn with interactive exhibits. Enjoy history and art from a uniquely sporty perspective."
Historical Sites at Kentucky State Parks
Kentucky State Parks are a treasure trove of learning opportunities. Spend some time in the full-scale replica of the fort built by James Harrod in 1774 at Fort Harrod State Park. Explore nature at John James Audobon State Park, visit the Lincoln Homestead, learn about Kentucky's role in the Civil War in a tour of the Perryville Battlefield, or learn about the native Mississippian culture at Wickliffe Mounds. 
"Behringer-Crawford Museum, perched in scenic Devou Park in Covington, KY, is dedicated to preserving and celebrating the unique arts, heritage and culture of Northern Kentucky as part of the Ohio Valley. Take a stroll through Behringer-Crawford Museum and you'll discover interesting facts and fascinating exhibits that tell the story of Northern Kentucky's history from prehistoric times to the present."
Owensboro Museum of Science and History
"The Owensboro Museum of Science and History offers a wide range of educational programming to school groups and other organizations. Our programming is aligned with Kentucky and Indiana's core curriculum. From the exciting historic Coal Mine Gallery to the hands-on ENCOUNTER or the Government Gallery, we have programs that will excite, entertain and educate. Diversity programs, leadership institutes, student forums and history and science-based activities are just a few of the wonderful educational programs we offer at the Owensboro Museum."
Bluegrass Music Hall of Fame and Museum
"Interact with the history of Bluegrass music and the people and instruments who made it. Tour through limited-time exhibits, permanent features, and the Hall of Fame itself."
Kentucky boasts the world's longest cave system, at over 405 miles mapped. Take a cave tour or participate in a ranger-led program. The website offers curriculum materials you can use at home, and field trips can be organized and tailored to your program of study, if desired. Go as a family and enjoy some fabulous recreational opportunities while you're at it!
These amazing places are just the tip of the iceberg. There are loads of hidden gems in each region of the state. You'll find a wealth of smaller museums, arts and music centers, state parks, historical sites, local historical societies, and more that offer tours and even accommodate homeschool programming if you ask. 
From the Bluegrass to the Pennyroyal, to the Eastern and Western Coalfields to the Jackson Purchase, there's something for everyone! 
Advice for Homeschooling in Kentucky
Overall, homeschooling in Kentucky is fairly loose and easy. While there are some bookkeeping things you need to do, the day-to-day is fairly free. You're able to structure your days to meet the needs of your individual learners. 
Whether you're a traditional "school at home" style homeschooler, Classical, Charlotte Mason, Eclectic, or even a radical Unschooler, Kentucky is a fairly accommodating place to homeschool. You have a lot of freedom to do what works best for your family.
There are a lot of supports in place from organizations like our local public libraries and universities. We attend loads of programs every year geared specifically towards homeschoolers and have access to a wide variety of resources to help us in our everyday learning. Many of our libraries are actively seeking ways to put out more programming for homeschoolers because the demand for it has increased in the last several years.
Other homeschoolers across the state have also been warm, friendly, and helpful to us on our homeschooling path. No matter what group I post in or what meetup I attend, there is always someone ready to help us out. Finding community is key, and Kentucky homeschoolers have a wealth of it. 
When it comes down to it, you'll experience homeschool success in Kentucky if you:
Follow the basic legal requirements
Find community
Homeschool in a way that suits your learners best
Explore all that our beautiful state has to offer!
I would love to hear from you in the comments: are you homeschooling in Kentucky? What advice would you offer parents who are new to homeschooling in this state?
And if you'd love to have a printable resource to use to keep track of state homeschool requirements, key organizations, activities and field trip plans, and curriculum notes, grab a copy of my Curriculum & Activity Planner below (it's free!):
Interested in learning about homeschooling in another state? Check out the Homeschooling in 50 States Series.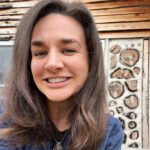 Emily McCafferty is in her fifth year of homeschooling her son. She holds both a Bachelor and Master of Music Education and spent ten years in the classroom before leaving to homeschool and build her off-grid homestead. She blogs about homeschooling at Homeschooling Hippies and about off-grid and sustainable living at Accidental Hippies. 
Related Posts
Blessed Homeschool is a participant in the Amazon Services LLC Associates Program, an affiliate advertising program designed to provide a means for sites to earn advertising fees by advertising and linking to Amazon.com. You can read my full affiliate disclosure HERE.