Black History Month Inventors FREE Drawing Prompts Printable
Just so you know, this post contains affiliate links. That means if you use them to make a purchase, I may earn a commission. You can read my full affiliate disclosure HERE.
Video home security systems. Ultraviolet cameras used by NASA. The first traffic light and gas mask. Automatic elevator doors. Even though challenges and obstacles stood in their way, there are many brilliant Black inventors that have improved our daily lives with their innovations.
With this free Black History Month Inventors Printable, you can help your kids learn about 10 famous Black inventors and their inventions that changed the world.
Your kids will love coloring each page, reading about the different inventors, and creating their own drawing of the famous invention.
This printable pack is perfect to use in honor of Black History Month in February, to highlight these great achievements by African-Americans that are often under-recognized. You could also easily incorporate this into a unit study on inventions.
There are a lot of ways you can celebrate Black History Month with your kids, and researching inventors and their important contributions is a great option to add to your homeschool lesson plans.
Use the Black History Month Inventors Printable in Your Homeschool
There are so many inventors you could choose to research, and I wish I could have included them all! But there are 10 in this printable that will at least give you a good place to start! So many of these inventors I never learned about when I was in school, so it's great to have the opportunity to learn more about them with my kids.
The men and women included in this printable are:
Alexander Miles
Alfred L. Cralle
Annie Turnbo Malone
Granville Woods
George Robert Carruthers
Garrett Morgan
Henry Blair
Marie Van Brittan Brown
Joseph Winters
Sarah E. Goode.
There is one sheet for each inventor. The pages include information, fast facts, pictures to color, and a spot to draw that person's invention.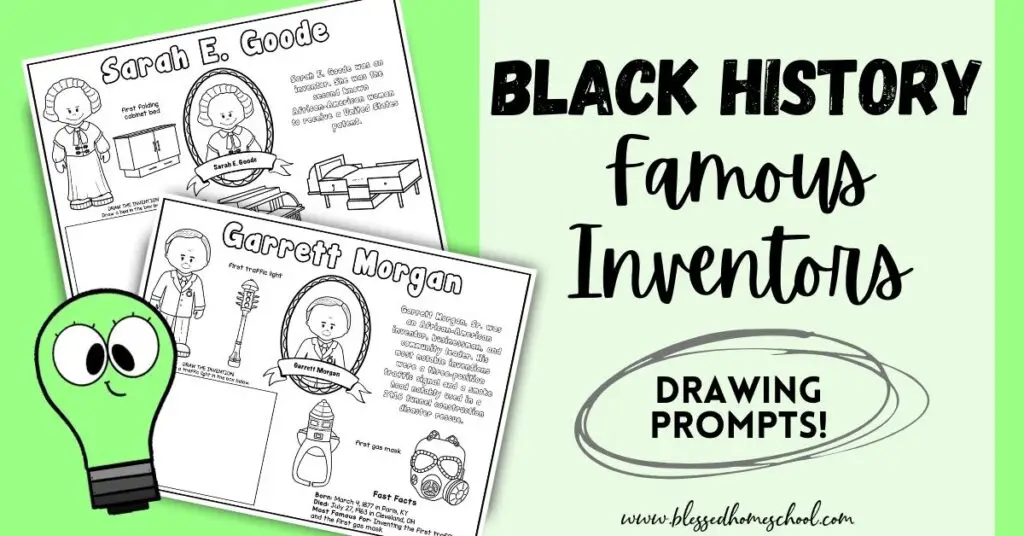 If you are using this printable as part of a unit study, you might choose one inventor each day to research. You can find additional information on the internet, and there are great YouTube videos you can find for each inventor to supplement your learning. Pro tip: when you search, type in the person's name and "for kids" to get some good options (so, "Garrett Morgan for kids", for example).
You might also encourage your kids to see how many other inventors they can learn about, aside from the ones listed in this printable. I have some book ideas referenced below to grab from Amazon or check out at your local library.
Download the Black History Month Inventors Printables
If you'd like to use these Black History Month Inventors Drawing Prompts in your homeschool, here's what you need to do to grab them for free! Simply:

Enter your information in the form below
Check your email (make sure it's not in the spam folder!)
Download, print, and learn!
Other Black History Inventors Resources
I hope you enjoy this resource, and learning about these inventors and their contributions. If you're looking for some books to supplement your learning on Black Inventors, here are some great options I recommend checking out:
Black Inventors: 15 Inventions that Changed the World
Black History Picture Book for Kids: 18 Inspiring Black Heroes to Read and Learn About
Our-Story Black History For Kids: Scientists
Black Women in Science: A Black History Book for Kids
Young Trailblazers: The Book of Black Inventors and Scientists
Timelines from Black History: Leaders, Legends, Legacies
Little Leaders: Bold Women in Black History
A-Z Inventors Who Look Like Me
And I'd love to hear from you in the comments below: what are some other resources you have used and loved when teaching your kids about Black History?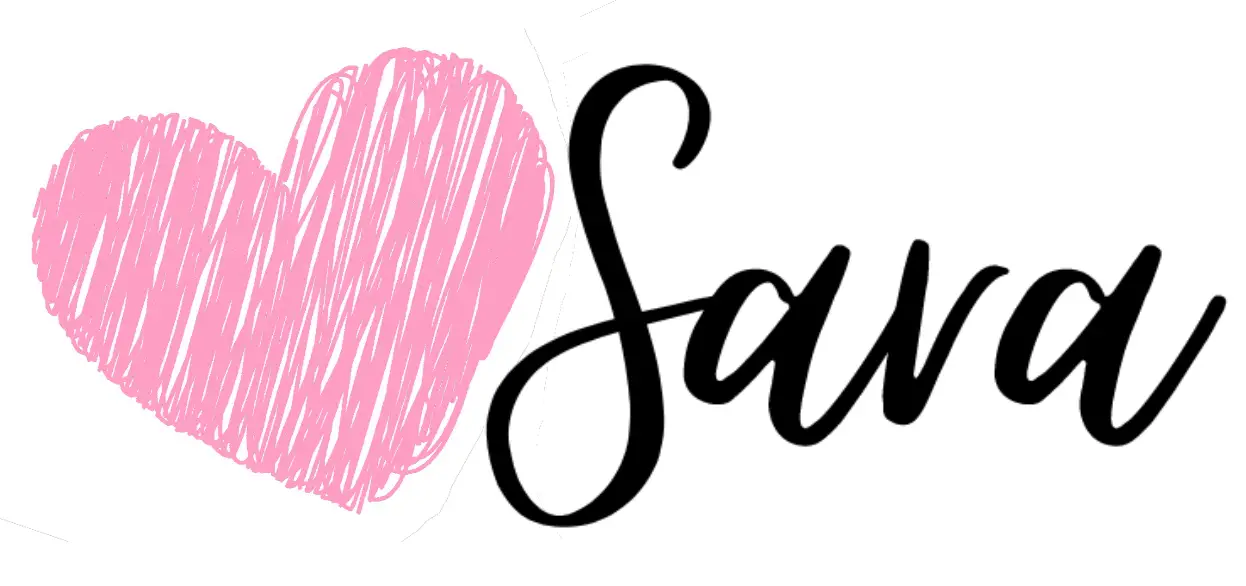 Related Posts
Blessed Homeschool is a participant in the Amazon Services LLC Associates Program, an affiliate advertising program designed to provide a means for sites to earn advertising fees by advertising and linking to Amazon.com. You can read my full affiliate disclosure HERE.