Educational Winter Olympics Activities for Kids + a FREE Reading Challenge
Just so you know, this post contains affiliate links. That means if you use them to make a purchase, I may earn a commission. You can read my full affiliate disclosure HERE.
The Winter Games are here! Need some educational winter Olympics activities your kids can enjoy while watching the events? Check out this post for some top choices they'll love.
When I was a kid, I absolutely loved watching the Winter Olympics on TV (figure skating was my favorite event!).
Beijing is hosting the 2022 Olympic Games on Feb. 4-20. And as a homeschool mom, of course I'm thinking of all the different learning opportunities we can take advantage of during the Olympics!
During the Olympic Games is a great time to study the history of the Olympics, a little geography and culture, and even sneak in some Olympic-themed math and reading activities.
I'm going to share some of my favorite Winter Olympics activities and resources. First up: a fun printable reading challenge I created with a Winter Olympic theme.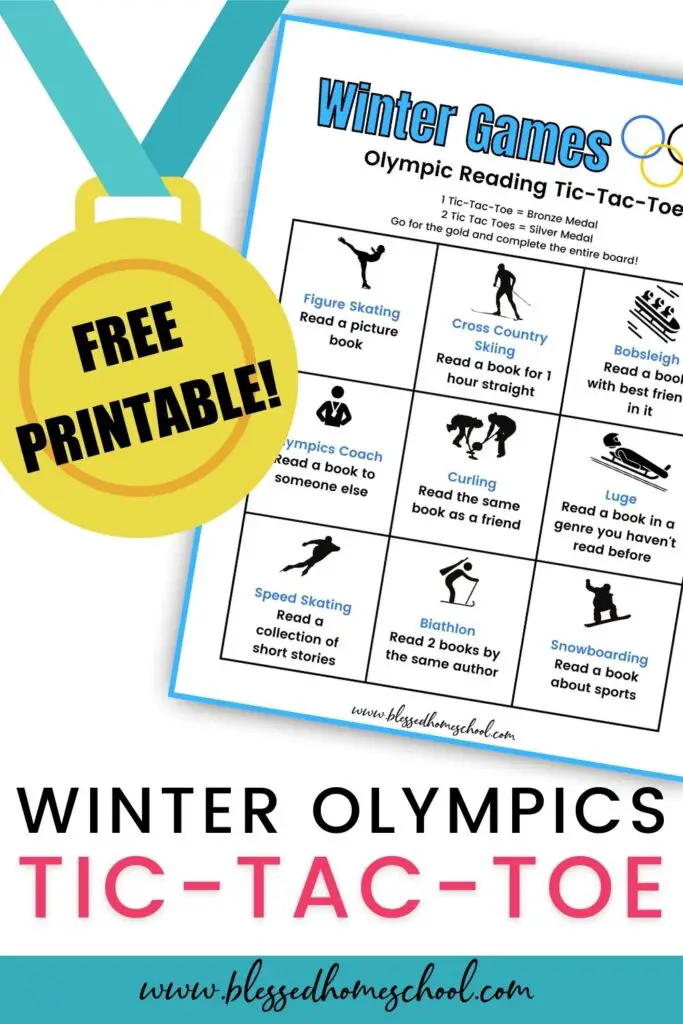 Take the Winter Olympics Reading Challenge
Encourage reading this winter with my free Winter Olympics Tic-Tac-Toe Reading Challenge. Grab the printable below, then have your kids complete any (or all) reading activities, trying to get three in a row to "win" the challenge.
Each reading activity has a theme based on a Winter Olympic event, which will help get everyone in the Olympic spirit! You can even get everyone in the family involved for a little competition.
1 tic-tac toe earns a bronze medal, 2 tic-tac toes wins the silver, and your kids will grab the gold when they complete the entire board. (Medals not included – it's up to you to come up with a fun prize!).
Reading Tasks Include:
Figure Skating – Read a picture book
Cross Country Skiing – Read a book for 1 hour straight
Bobsleigh – Read a book with best friends in it
Olympics Coach – Read a book to someone else
Curling – Read the same book as a friend
Biathlon – Read 2 books by the same author
Speed Skating – Read a collection of short stories
Snowboarding – Read a book about sports
Luge – Read a book in a new genre you have not read before
Feel free to print off a few copies of the challenge for friends (or send them the link via the sharing buttons on this post).
I've also got a wonderful list of more Winter Olympics activities for your homeschool from some of my favorite blogger friends. There's unit studies, book lists, crafts, and even music lessons…you're sure to find something to help encourage learning during the Winter Olympics.
Winter Olympics Unit Studies
Unit studies are great resources that incorporate multiple subjects and activities under a unified theme. Here are some Winter Olympics Unit Studies you should consider!
Techie Homeschool Mom has an Online Unit Study all about the 2022 Winter Olympics. Your kids will explore the culture of Beijing, China, the home of the 2022 Winter Olympics, virtually tour all of the Olympic venues, and learn about the different events athletes will compete in.  Preview the unit study here!
Online Unit Studies are great for upper elementary and middle school-aged kids that can read and navigate the Internet on their own, but younger children can participate with assistance.
How to Homeschool My Child also has a lot of great ideas and resources if you'd like to put together your own Winter Olympics Unit Study. Check out her ideas here.
You can also find a great list of Winter Olympics Activities for your unit study from Renee at Great Peace Living.
Other Winter Olympics Activities for Kids
Winter Olympics Books
And finally, if your kids would like to read some Olympic-themed books, here are some top picks:

Snowman Paul at the Winter Olympics
Freeze Frame: A Photographic History of the Winter Olympics
What Are the Winter Olympics?
Tacky and the Winter Games
Lucy Tries Luge
The Winter Olympics
Fun Facts about the Summer and Winter Olympic Games
The Story of the Olympic Games
Any of these activities and books would be great additions to your Winter Olympics activities or unit studies. Have fun learning and experiencing the Olympics with your kids!
I'd love to hear from you in the comments below: are your kids up for the Winter Olympics Reading Challenge? What do you love most about the Winter Olympics?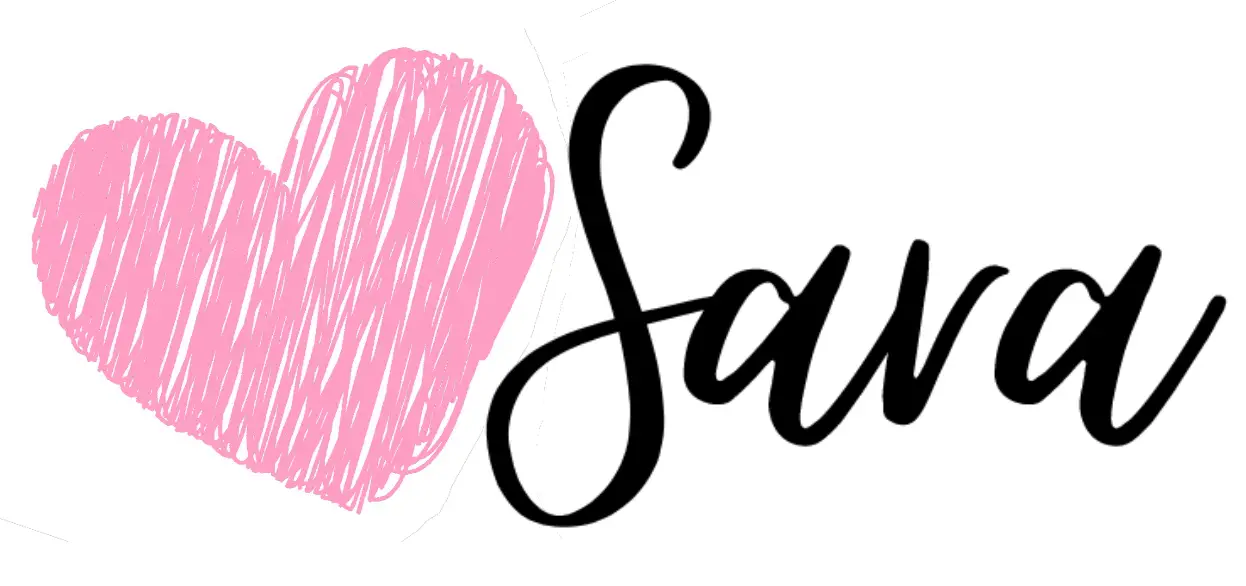 Related Posts
Blessed Homeschool is a participant in the Amazon Services LLC Associates Program, an affiliate advertising program designed to provide a means for sites to earn advertising fees by advertising and linking to Amazon.com. You can read my full affiliate disclosure HERE.