Free Thanksgiving Coloring Pages and Activity Printables
Just so you know, this post contains affiliate links. That means if you use them to make a purchase, I may earn a commission. You can read my full affiliate disclosure HERE.
Are you looking for Thanksgiving coloring pages and activities? Grab these free Thanksgiving printables in this post, plus read about some fun ways to learn about and celebrate the holiday with your kids.
When holidays roll around, we love taking a break from our regularly-scheduled programming (a.k.a. curriculum) to do some fun themed-learning activities. However, sometimes planning for those extra activities creeps up on me, and I end up scrambling, trying to come up with something to do.
You don't have to worry about Thanksgiving, this year…I've got you covered!
Read on for some easy, minimal prep lesson plans and activities you can use to have a great time learning about and celebrating Thanksgiving this year with your kids. And make sure you also grab my free Thanksgiving printable pack before you go!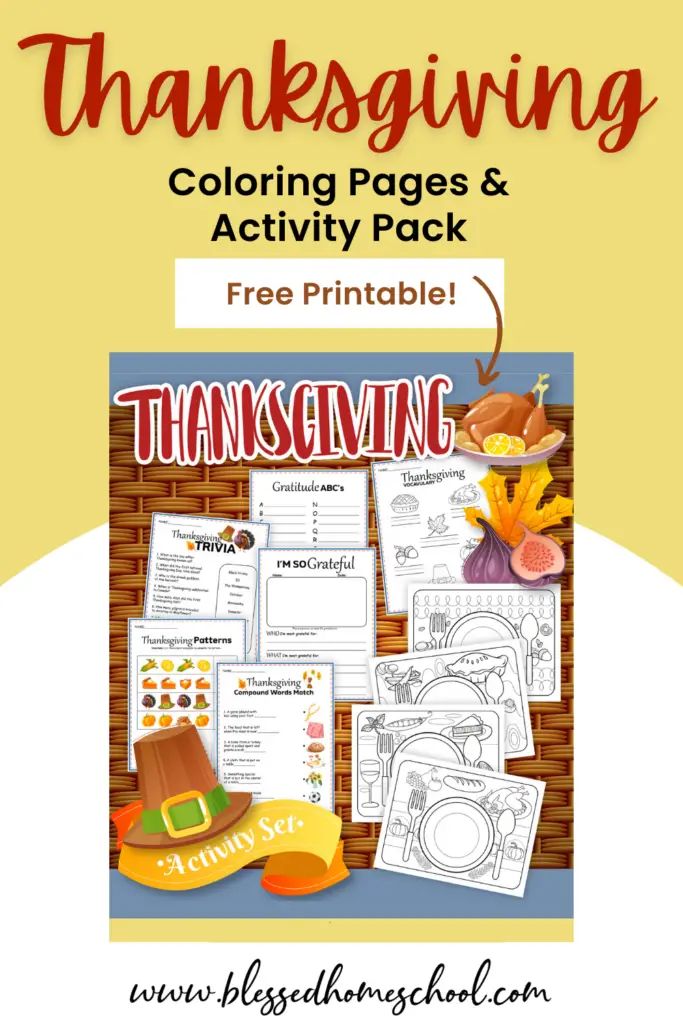 My printable Activity Set includes Thanksgiving coloring pages and other Thanksgiving worksheets to supplement your learning this holiday season.
You can also print them out and use them as stand-alone activities to keep your kids entertained while you prep the big Thanksgiving dinner and festivities!
Thanksgiving Worksheets
You might be teaching your kids about gratitude all throughout the year, but around Thanksgiving our efforts tend to become even more focused on this.
The free Thanksgiving printable pack has a couple of pages your kids can use to practice gratitude. You'll also find worksheets that help your kids work on some basic skills and vocabulary.
Thanksgiving Coloring Pages
Let your kids design their perfect Thanksgiving meal with these cute free printable coloring pages included in the printable pack!
You could also give them the coloring pages after learning about the first Thanksgiving meal, and have them re-create the food they may have eaten then.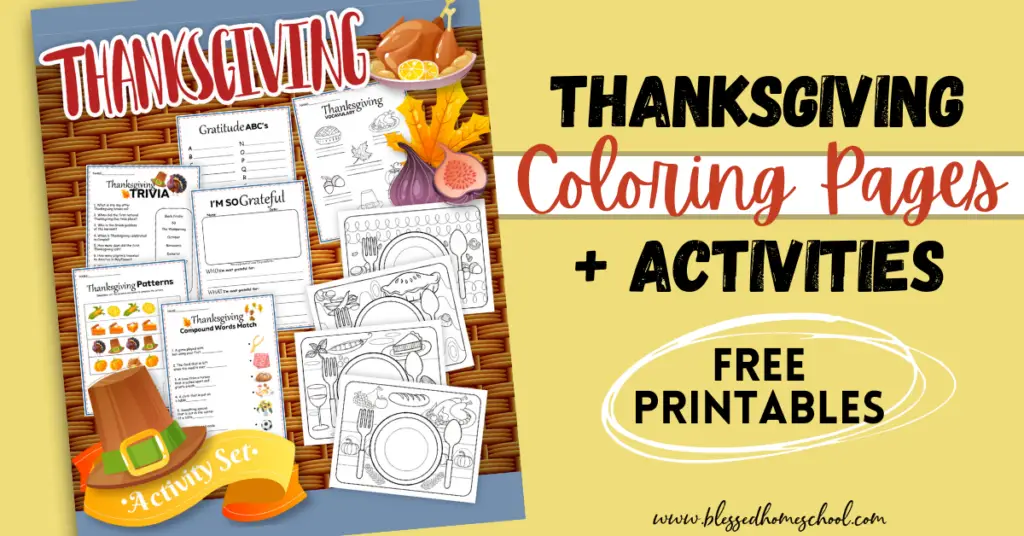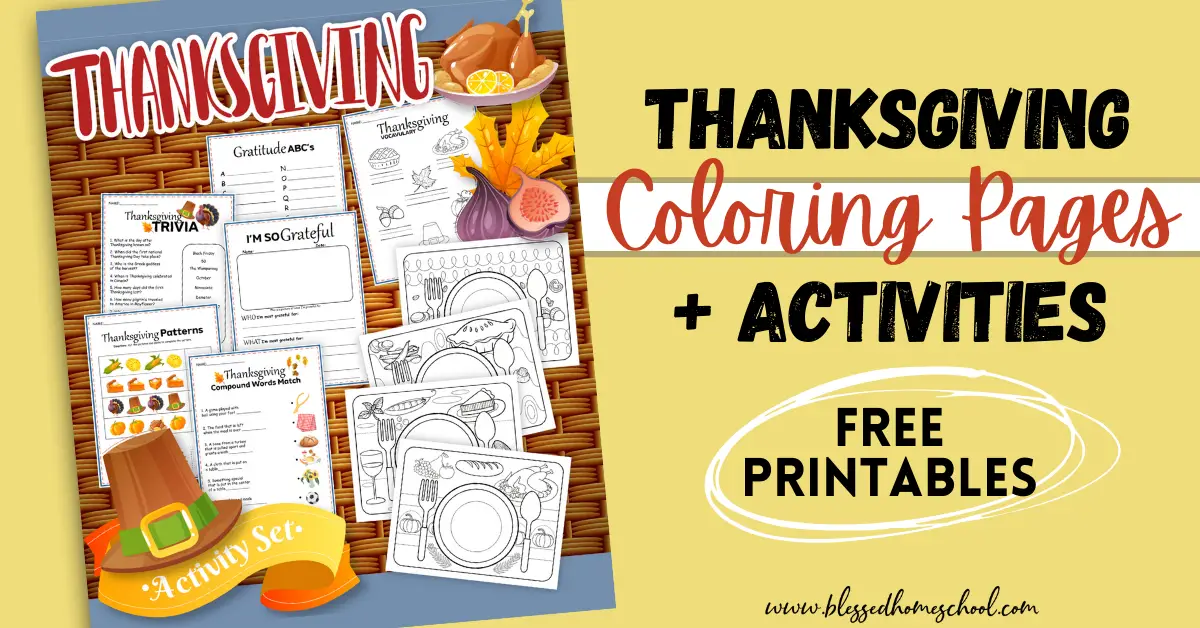 Teaching Kids About Thanksgiving
If your kids are older, you might have already covered the basics about why we celebrate Thanksgiving. But it's always good to have a little refresher!
Thanksgiving Unit Studies
Unit studies are a great way to learn during the holidays, and they're even better when they're completely done for you and ready to go!
If your kids enjoy learning online, you'll want to check out the Thanksgiving Online Unit Study from Techie Homeschool Mom.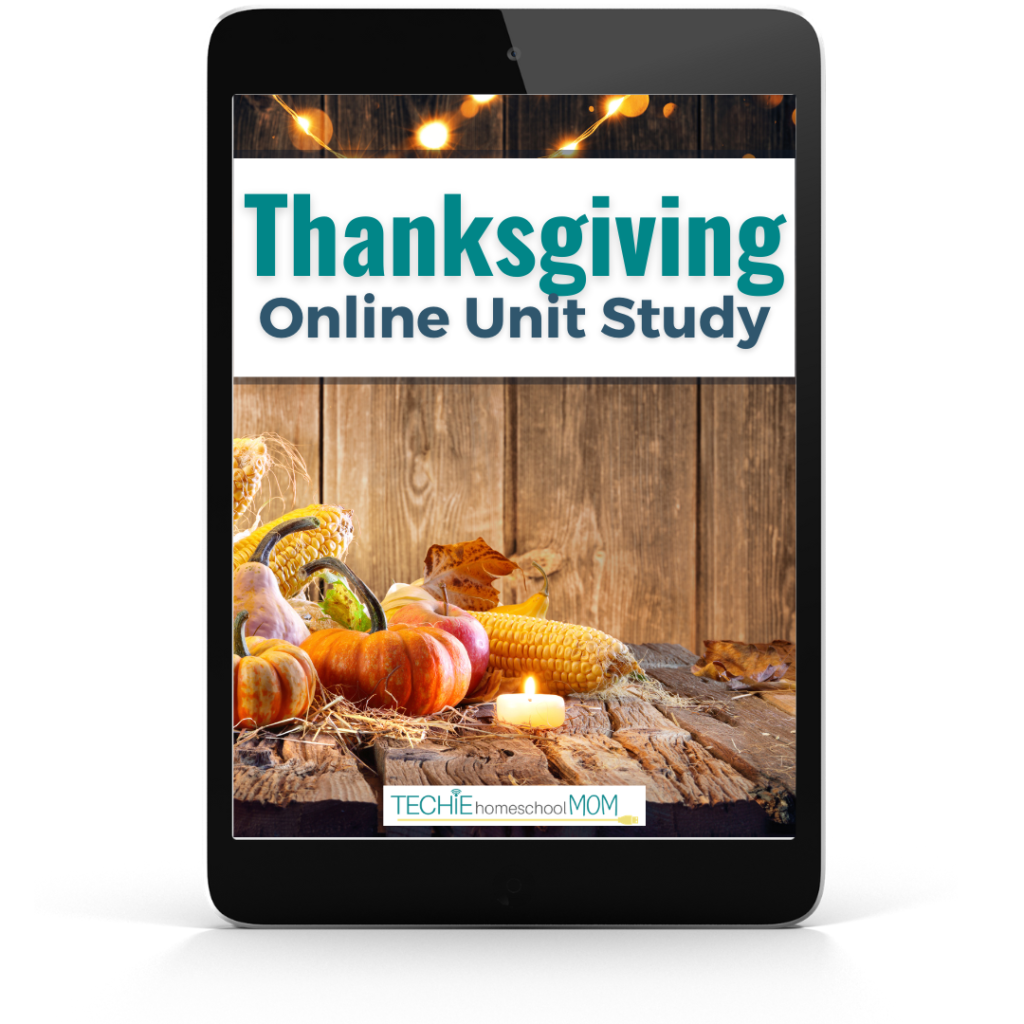 In this mini Online Unit Study, they'll
discover the history of the Thanksgiving holiday
explore the science behind Thanksgiving parade floats
learn about a presidential Thanksgiving tradition
design a Thanksgiving graphic using Inkscape
If you prefer printed materials, the Thanksgiving Unit Study by Amanda Bennett is another great option.
Practical Learning
Of course, in addition to learning about the actual holiday, so many other skills can be taught during Thanksgiving.
The obvious one: let them help you in the kitchen! If you are preparing anything for a Thanksgiving meal, think about how you might ask your kids to get involved and what you can teach them. Cooking, baking pumpkin pie, and being in the kitchen together will make some great memories!
You might also let them help create a menu, teach your older kids how to search for any recipes online, and shop for ingredients.
More Fun Thanksgiving Season Ideas
Run a Turkey Trot
This won't necessarily teach them about Thanksgiving…but it sure can be a fun activity, especially when you do it as a family! (Plus, why not count some hours for Homeschool P.E. while you're at it!).
Make Thanksgiving Hats
These free printable Thanksgiving hats are a fun activity to do with your kids the week of Thanksgiving! You'll find a template for a Pilgrim hat, a cute turkey, and more.
Throw a Thanksgiving Party
Just because you homeschool doesn't mean you have to miss out on things like class parties!
You can throw a simple and fun Thanksgiving party with co-op friends, or even just another family. We did this one year with my best friend and her kids, and we had a blast. We made butter from scratch, used a simple recipe to make rolls, and enjoyed a meal together. We also played some easy Thanksgiving-themed games.
Another fun (and easy) game to play is "Guess How Many?" Simply fill a jar with candy corn and let all the kids take a guess at how much the jar holds. The closest guess wins the entire jar!
You can even use the Thanksgiving Trivia page from the free printable activity sheets as a game during your Thanksgiving party.
Finally, don't forget the crafts, like this cute Thanksgiving Table Turkeys from Kiwi Co.
Free Printable Thanksgiving Coloring Pages & Activities
Download my Thanksgiving Activity Set below. This pack includes:
Thanksgiving Compound Words Match
Thanksgiving Patterns Sheet
Thanksgiving Vocabulary Page
2 Gratitude Activities
Thanksgiving Trivia
4 Thanksgiving coloring pages – create your own plate!
Favorite Thanksgiving Resources from Fellow Bloggers
Finally, if you are looking for even more Thanksgiving learning resources, here are a few fantastic options from some other amazing homeschool bloggers. Make sure to check them all out!
Teach Gratitude and Thanksgiving through Praise and Worship from In All You Do
Thanksgiving and Kids – Learning and Playing All Season Long from Hess UnAcademy
History Behind our Thanksgiving Traditions from Homeschool On the Range
Gratitude Journal for Kids from Homeschooling 4 Him
Thanksgiving Music Lesson with Thanksgiving Printable Set from Music in Our Homeschool
Five Thanksgiving Traditions That Bring Families Together from Geez, Gwen!
Thanksgiving Homeschool Resources for a Low-Prep, Mini Unit Study from Whole Child Homeschool
Being Grateful When You Don't Feel Like It from Julie Naturally
Thanksgiving Homeschool Activities + Unit Studies from Homeschool with Moxie
Thanksgiving Morning Basket from Heart and Soul Homeschooling
Thankful Morning Time Plans from Everyday Graces Homeschool
Free Printable Games and Activities for a Fun Family Thanksgiving from The WOLFe Pack
4 Fall Traditions and A Sensory Look at the Season from Inside Our Normal
How to Homeschool During the Holidays Successfully from Some Call It Destiny
Thanksgiving Games: Spot the Difference from The Homeschool Cafe
Thanksgiving Theme Preschool Lesson Plans from Simple Living Mama

Best Thanksgiving Movies for Kids from Techie Homeschool Mom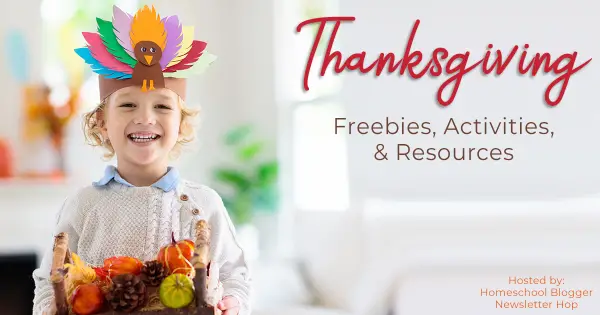 I hope this post gave you some great ideas for Thanksgiving fun! What is your favorite way to celebrate Thanksgiving day with your family? Drop a comment below — and Happy Thanksgiving!
If you enjoyed these printables, you might also enjoy: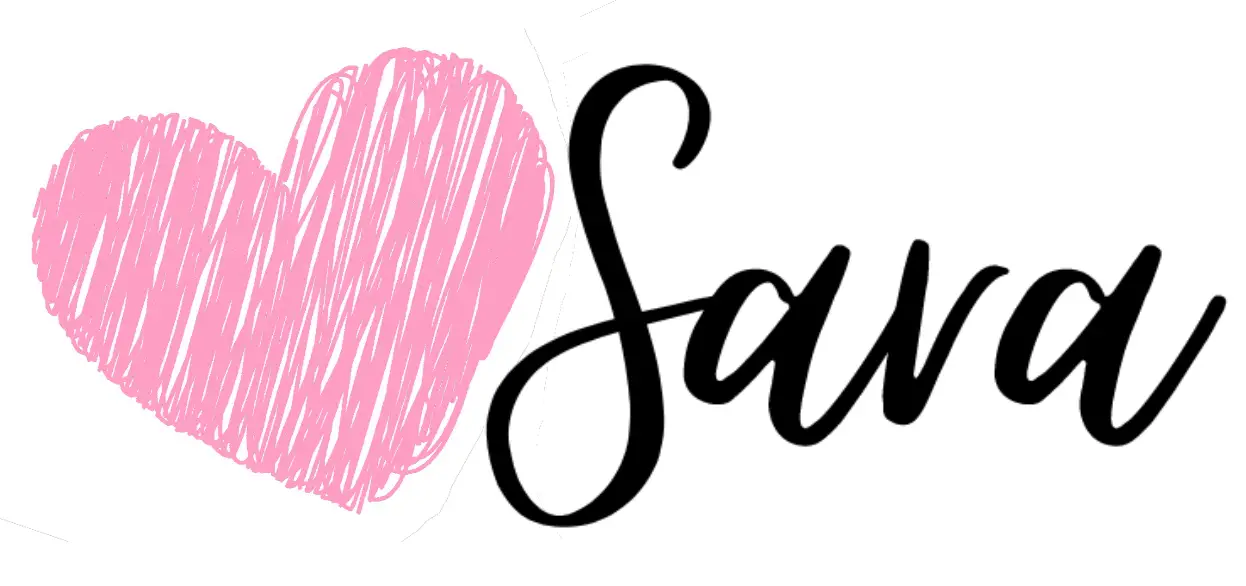 Related Posts
Blessed Homeschool is a participant in the Amazon Services LLC Associates Program, an affiliate advertising program designed to provide a means for sites to earn advertising fees by advertising and linking to Amazon.com. You can read my full affiliate disclosure HERE.