The Personal Finance Class All Teenagers Need
Just so you know, this post contains affiliate links. That means if you use them to make a purchase, I may earn a commission. You can read my full affiliate disclosure HERE.
Need a personal finance class to help prepare your teens for the "real world"? Here's an inside look at an interactive class that gets the job done.
My 8-year old daughter can't wait to grow up and start "adulting". She's at the age where she dreams about getting married, having a family, having a car, and doing all of the "fun" things she thinks adults get to do.
I have to just shake my head and smile each time she begins talking and romanticizing her grown-up future. Not because I don't think it's going to be great (or deny that adults do get to do some pretty fun things!), and I pray that her life is all she dreams it to be.
But – and I'm sure you can relate – ignorance sure is bliss at that age, for a lot of things!
One of my jobs as a homeschool mama is to not only teach my sweet kids how to read and write, but how to grow up to be responsible, capable citizens, and good stewards of the gifts and resources the Lord has blessed them with. A big part of that preparation is financial literacy and learning how to manage money.
Luckily, there's a course out there to help us prepare our kids for their futures, and show them just what "being an adult" is really like!
** This is a sponsored post. I received this product or compensation for review purposes only and was compensated for my time. I was neither asked nor required to share a positive review; all opinions are my own. READ HERE for more information.
Personal Finance Class: A Must-Have
Ask almost any homeschool parent what "real-life" skills they wish they would have learned in school, and I bet you'll hear financial literacy at the top of the list. How to make a budget, how to pay taxes, credit card best practices…the list goes on.
Why? There are mistakes many of us have made because we weren't taught any better, and we want to make sure our kids don't end up in the same boat.
I never took a personal finance class as a teenager, and (unbeknownst to me) I was grossly underprepared for a financially savvy future. It's embarrassing to think about now, but I barely knew how to use a debit card by the time I went away to college, let alone the dangers of credit cards, student loans, and general budgeting basics.
I realized the hard way that there is too much at stake to simply allow my kids to go out into the world without preparing them the best way I can for their financial futures and the decisions they will encounter. Maybe you feel the same?
Experience is a Great Teacher
I'm a big believer of natural consequences with my kids. I definitely pick my battles, allow them to make choices, and let them see how those choices affect their circumstances.
For example: no matter how many times I tell my daughter where to put her soccer shoes, she's bound to just leave them laying around or throw them randomly into her room.
I could put them away for her, but instead, she got to experience the consequence of having to practice without the correct shoes because she couldn't find them (and explain this to her coach). Lesson learned – she puts her shoes away in a spot she won't forget them anymore.
So often, our kids learn best through experiences. Making mistakes is one way we all learn and grow! But financial mistakes can be so hard to recover from, and can keep our kids from living their best lives.
What if there was a way to give our children the financial experiences they need in a safe, low-risk environment, so they could actually practice making informed decisions before having to tackle real-world issues head-on?
Raise Financially Responsible Kids
With Beyond Personal Finance, that's exactly what they get to do!
This class is the one I wish I had taken back when I was a teenager and didn't realize all I actually needed to know. The one that probably would have saved me a ton of money, helped me make better decisions about college, and given me a leg-up on all of that "adulting" I was about to do.
I'm excited to share about this class with you, because as I dug into it and explored some of the lessons myself, I realized what a valuable tool it is for parents of teenagers. It puts your child in the driver's seat of the interactive lessons, allowing them to make financial choices that may have either good or bad outcomes; but the result will be a learning experience and not years of debt and regret.
Why Beyond Personal Finance?
There are many options out there for your homeschool personal finance class, but Beyond Personal Finance is truly different in the way students actually step into the role of their future self, and live out their choices during the class. Rather than simply learning about personal finance topics, they experience them.
Think Game of Life…but much more in-depth!
Charla McKinley is a self-named "Artisan of Adulting" because she has committed herself to helping parents prepare their children for adulthood. Charla created Beyond Personal Finance at first as a way to teach her own son about the financial situations he would encounter in "real life", but as word of it's effectiveness spread, the curriculum grew and has been used by hundreds of families nationwide.
In this personal finance class, your teenagers will actually get a feel for what the 20 years after high school or college will look like. They'll make real choices, real budgets, and probably real mistakes…but in the safety net of your own home.
Instead of feeling lectured at, your kids will feel empowered and capable of what's coming down the pike in the years to come. And isn't that what we all want for them?
A Peek Inside Beyond Personal Finance
So far, you're probably thinking that this sounds fantastic. But what exactly does Beyond Personal Finance teach and what can you (and your kids) expect from the classes?
What Does this Personal Finance Class Cover?
Beyond Personal Finance is a semester-long course broken into 3 units (a total of 20 lessons). While the website says it's geared towards middle and high school students, I would say that high schoolers would benefit the most from it.
Here is just a brief overview of all the content your student will experience in this interactive personal finance class.
Unit 1
In Unit 1 of the course, students get right into learning about budgets, how to create one, and identify some of their own natural spending tendencies. They'll learn about making good decisions for higher education based on the career they want, and how to carefully weigh the options of borrowing money for college.
Students will also be introduced to best practices in purchasing a car and financial details and choices involved in renting an apartment.
Unit 2
Unit 2 covers a lot of ground. First, students take a deep dive into the world of credit cards, interest rates, and credit scores. They also take a look at marriage in this chapter, and how your spouse's financial situation can impact you as well someday!
They'll take a look at paychecks in this unit, learning common terms like gross and net pay, and gain experience calculating a paycheck with an emphasis on federal withholding (I'm sure it will be eye opening for your kids!).
Every student "has a baby" in this unit to experience this financial situation. They'll also purchase a home and learn all about insurance.
Unit 3
In the final unit, students will study investing, business basics, and the process of reconciliating their accounts. They'll also get to complete several tax return problems as they learn about income tax.
Charitable giving is also discussed, and I love how Charla teaches that giving and serving others is a key driver of happiness.
Finally, the course ends with an introspective look at retirement. Students will learn about the average American's retirement savings, what Social Security is, and see how they fared on their journey through the class.
What You Get
This course covers so much ground – each lesson has been given careful thought, to help kids really know what they need to be thinking about at different stages of their future.
When you purchase the Beyond Personal Finance class, you'll have access to the Student Portal (where all of the video lessons are located) for one year, along with the 300 page full-color Student Workbook. I've shared some pictures of the workbook above; I found it really helpful to follow along with while watching the video lessons, and it's nice because your students don't have to worry about taking too many notes during the videos.
You'll also be able to access a Teacher Portal, which is pretty much the same as the Student Portal, but with solution keys and additional resources as needed.
Student Class Experience
During each lesson, students will first watch the video lesson (which are typically about 15-25 minutes long). Charla teaches the lessons, and I find her to be very clear, concise, and easy to listen to.
Inside the lessons are interactive elements and supplemental funny videos to drive the points home. All of those are easily listed on that lesson's page. I love the "plot twists", which are random generators students use to determine their fate of a random life event. It gives them a very applicable look into the wrench that sometimes can get thrown into plans you make as an adult!
At the end of each lesson, students get an assignment along with a checklist in the student manual so they have clear direction on what needs to be done.
The Parent's Role
Before each lesson, it's really important that you log into the Parent/Teacher Portal and watch a short video on the key points of the lesson. You'll learn what you need to emphasize with your kids and how to check their work, what to discuss, and common mistakes.
How are Students Assessed?
Charla notes that students should be evaluated on attitude, effort, and quality of work. There are checkpoints during the course to help ensure kids understand the topics they've learned.
These assessments are done through Google forms and self-graded. And, if the students do well, they'll earn "raises" for their budgets (another great real-life application).
What I Love Most About This Course
Even if you have no financial background (and have made plenty of mistakes in your own life!), you can help facilitate this course in your homeschool. It's ok if you aren't an expert. The video lessons give you all you need.
Charla has really thought of it all; everything personal finance you can think of is covered in this thorough course.
I love all of the "random" and interactive aspects, but also appreciate that students must go through certain "life events" to learn what it could be like.
I truly wish I had taken this course and learned these lessons during my teenage years. You'll be glad your kids did!
Got a Group? Host a Personal Finance Class!
You have the option to have your child work through Beyond Personal Finance on their own, but how much more fun would this be in a group setting?

If you are part of a homeschool co-op, or your teens have friends that would also benefit from a personal finance class like this, why not host a group class? I imagine it would be a lot of fun for them to see the "plot twists" others encounter, and they'll be exposed to even more experiences as they learn from others going through the class.
Learn about how you can host a Beyond Personal Finance group class here.
Personal Finance Class for Teens
If you'd like your kids to learn the hard way and make mistakes in their adult life that can have negative long-term impacts…this course may not be for you. But, if you want your kids to be empowered and armed with good financial decision-making strategies, you won't want to pass this up.
From what I have seen, I'm confident this course will allow your kids to feel confident and prepared when they enter their season of "adulting". Purchase Beyond Personal Finance for them so they'll never be able to say they didn't learn this in school!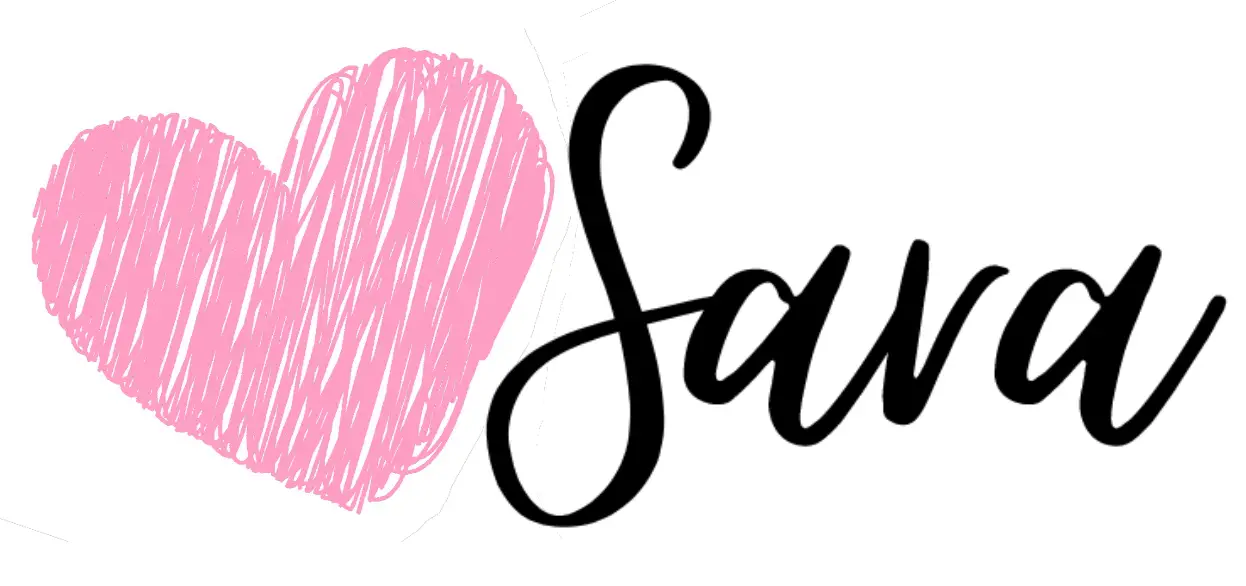 Related Posts
Blessed Homeschool is a participant in the Amazon Services LLC Associates Program, an affiliate advertising program designed to provide a means for sites to earn advertising fees by advertising and linking to Amazon.com. You can read my full affiliate disclosure HERE.