Homeschooling in Alabama: Legal Options, Community, & More
Just so you know, this post contains affiliate links. That means if you use them to make a purchase, I may earn a commission. You can read my full affiliate disclosure HERE.
Are you interested in learning more about homeschooling in Alabama? Read on to learn about legal requirements, community connection opportunities, field trip ideas, and more.
With some of the most favorable homeschool laws in the country, Alabama is an awesome place to begin or continue your homeschooling adventure! Not only do you have the blessing of mild weather and an abundance of beautiful state parks and landscapes, you'll also enjoy a unique collection of amazing museums, and a variety of fascinating and fun field trip destinations.
Alongside college football and iced sweet tea, you'll find that southern hospitality is still traditionally practiced with warm welcomes from supportive communities that love to make you feel at home.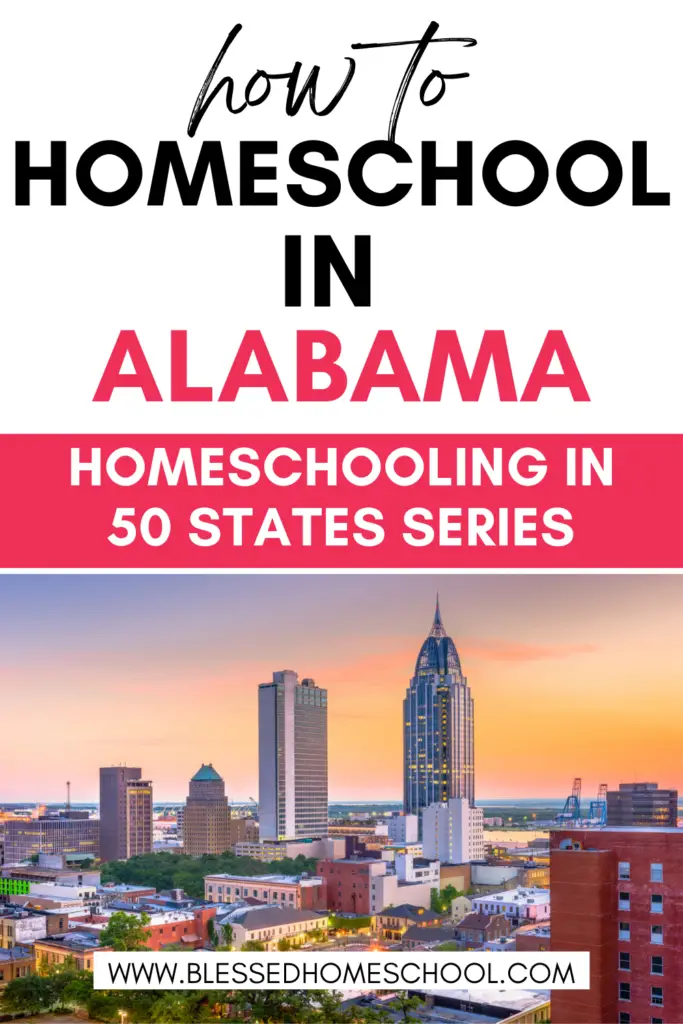 Homeschooling in Alabama Legal Options 
It's so important to read for yourself and understand the education laws in your state. At the very foundation of educational legislation in Alabama is the Compulsory Attendance Law. (Section 16-28-3)  These sections require every child (age 6-17 years) to be enrolled in a legal school.  

Options
In Alabama, there are no laws that define a stand-alone "homeschool" option, so homeschoolers must choose to either enroll in a church school or a private school or choose to use a certified tutor.  For the two school choices, families would be utilizing the "home program" option as defined in (16-28-1 Definitions).
Church schools are exempt from reporting requirements. Enrollment is the responsibility of the parent, who is still required to submit a church school enrollment form to the local Superintendent. If the student withdraws from the Church School, the Administrator is then required to report the withdrawal.
Private schools can be established in the home.  Since a person is considered a "legal entity" parents may choose to do this. Private schools are no longer licensed and regulated by the state, but they are still subject to enrollment and reporting requirements.16-1-11 (Private schools to register and report)16-28-7 (Report of enrollment)  
Certified tutors must be licensed, and this option is very uncommon. 
Some additional legal information that may be helpful:
Alabama Homeschool Community Connection 
Once you understand your legal options, I highly recommend that you connect with a local support group. In Alabama, you'll find several welcoming and informative homeschool communities with opportunities for connections and homeschool enrichment.

I've listed some of the larger groups in each region. Any of these groups can help you connect with smaller support groups, co-ops, and church school options in their respective areas. You can view a statewide church school directory here, and on some of the following support group websites. 
What Else Do I Need to Know?
You can see a list of venues that offer homeschool days here. 
Questions about homeschool students participating in public school sports? This Facebook group has you covered. Also see (Section 16-1-11.6) for info on membership of nonpublic schools in Alabama High School Athletic Association, and Amendments to AHSAA (Alabama High School Athletic Association) Bylaws.
Happy Homeschooling in Alabama!
I hope this has been helpful to you in learning more about homeschooling in Alabama. If you currently homeschool here, I would love to hear from you in the comments: What are your favorite Alabama homeschool field trip destinations and favorite things to do in your state? Let us know!
And if you'd love to have a printable resource to use to keep track of state homeschool requirements, key organizations, activities and field trip plans, and curriculum notes, grab a copy of my Curriculum & Activity Planner below (it's free!):
Interested in learning about homeschooling in another state? Check out the Homeschooling in 50 States Series.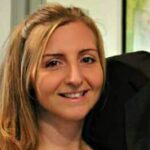 Barbie Whitefield lives in Leeds, AL with her husband and their two boys. She is a homeschool graduate turned homeschool mom who is currently homeschooling her two sons.  In the past, she has enjoyed teaching a variety of agricultural and science classes to students at local co-ops, and serving on the state homeschool board as an organizer for the yearly convention. She is currently works with other leaders on projects for the statewide Alabama homeschool community.
Related Posts
Blessed Homeschool is a participant in the Amazon Services LLC Associates Program, an affiliate advertising program designed to provide a means for sites to earn advertising fees by advertising and linking to Amazon.com. You can read my full affiliate disclosure HERE.