The Best Homeschool Art Curriculum for All Ages
Just so you know, this post contains affiliate links. That means if you use them to make a purchase, I may earn a commission. You can read my full affiliate disclosure HERE.
Homeschooling provides the perfect opportunity for students to explore their creative side through a variety of art-related activities.
Whether you're looking for a comprehensive art curriculum or just some inspiration for art projects, there are plenty of resources available online and in stores.
You can find detailed lesson plans, easy-to-follow tutorials, and even video lessons that will help you get started. And don't forget to check out your local art museum for inspiration! No matter what your curriculum choice, at-home art classes are an easy way to teach your homeschool students the various elements of art!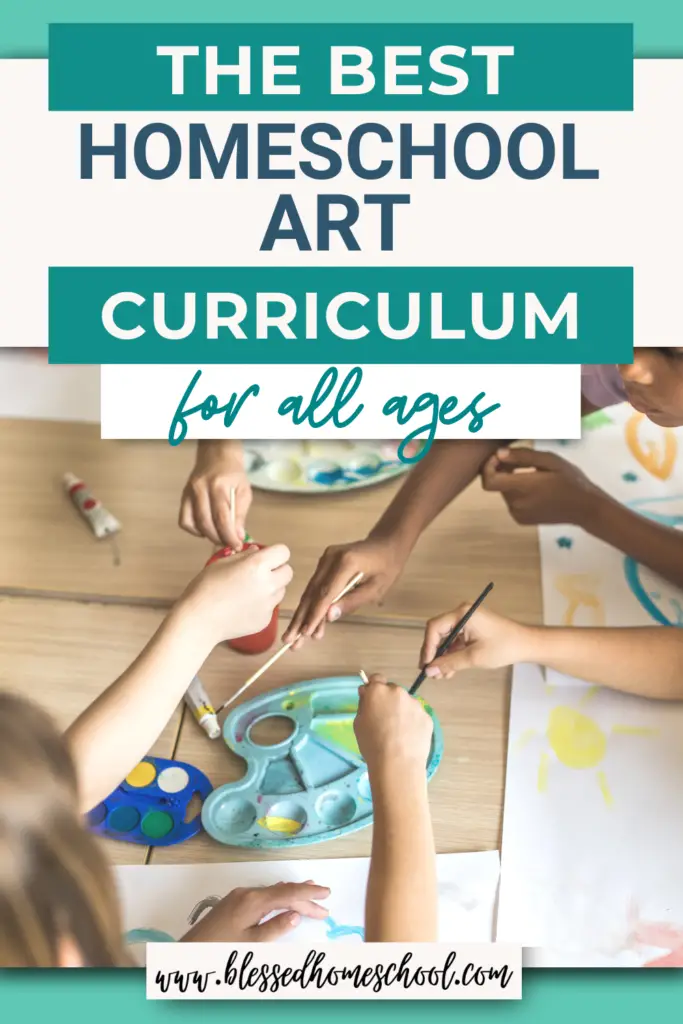 Homeschool Art Curriculum for Elementary Students
If you're looking for a homeschool art curriculum for your elementary student, there are plenty of options available. One great way to get started is with an art kit.
Homeschool Art Kits
These kits usually come with everything you need to get started, including a book of instructions, art supplies, and project ideas. Art kits are a great way to get your younger children started in art without having to worry about finding all the materials yourself.
Here are a few homeschool art kits you might consider:
Art Instruction Videos
Another great option is to find online lessons or instructional videos. Many websites offer free lessons or video-based instruction that you can follow at your own pace. This is an excellent option if you're not sure where to start or if you want to be able to review the material as often as necessary.
You Are an Artist is a great option for online video art lessons. They offer a free lesson so you can try it out, and also a membership that is full of 800+ art lessons, a monthly art calendar, and fine arts options.
Elementary Art Curriculum
There are also plenty of homeschool art curriculum options available for purchase. These can be found either online or in stores, and they typically include detailed lesson plans, projects, and art supplies. If you choose to purchase a curriculum, make sure to select one that is appropriate for your child's age and skill level.
Creating a Masterpiece has been our curriculum this year for homeschool art class, and we absolutely love it! My kids were begging for more art in our homeschool, and I'm so happy I took the plunge. It's not as cheap as some of the other options, but I've been so happy with the content and how their art skills have improved throughout the course. And they're so proud of their own works of art they have created (it's filling up our homeschool room wall!).
Create Your Own Art Curriculum
Finally, don't forget that you can always create your own homeschool art curriculum. This is a great option if you have specific goals in mind or if you want to tailor the material to your child's interests. You can find plenty of resources and inspirations online, in books, or even at your local library.
Homeschool Art Curriculum for Middle School Students
Most of the above suggestions would absolutely be good choices for your middle school aged students as well. There are also more homeschool curriculum options for a great homeschool art class for your middle school students. You might be looking for something a bit more comprehensive and a little bit more of an academic focus to them.
These can still be an excellent way for students to explore their creativity, but they will also be learning about art history and other aspects of the arts.
Some good homeschool art curriculum resources for middle school students include:
Techie Homeschool Mom Online Unit Studies: Famous Artists Volumes 1 & 2 – Your kids will study the lives of 20 famous artists using interactive, web-based online courses. When finished, they'll have done some fun hands-on projects along the way, and created an online art gallery showing what they have learned about each artist!
Homeschool in the Woods Activity-Pak: Artists – This is a downloadable PDF that includes biographies of 33 master artists whose styles traversed the centuries. Your students can also learn about various art movements such as the Impressionist, various Modern, Americana, Baroque, Renaissance, and more!
The Arts in Middle School from Bright Hub Education – This is a great resource for homeschool families that offers both lesson plan ideas and teaching tools. It covers a variety of time periods and topics, making it perfect for middle schoolers who want to learn about different artists and styles.
Arts 4 Kids Hub – You may have first discovered Art 4 Kids Hub from their YouTube channel! Their website offers a variety of free art lessons with step-by-step instructions, perfect for homeschooling families on a budget. The lessons are divided by grade level and cover a wide range of topics, from painting to origami.
Homeschool Art Curriculum for High School Students
If you're homeschooling a high schooler, you'll want to ensure that your curriculum choices prepare them for college and the real world.
High school is the perfect time to start teaching students about the business side of art. They can learn about copyright law, marketing, and how to price their work.
They can also start to focus on a specific medium or genre if they haven't already. This will help them to develop their skills and prepare them for a career in the arts if they choose to pursue one.
Some good homeschool art curriculum choices for high school students include:
Charlotte Mason Inspired High School Fine Arts – Your kids can earn up to a full Fine Arts credit with this high school art curriculum from Music in Our Homeschool. Not only will they study art appreciation, but music and poetry appreciation as well.
Art Curriculum from SchoolhouseTeachers.com – This online curriculum offers both video lessons and printable resources. It's perfect for high schoolers who want to learn about different artists, styles, and time periods.
Art Curriculum from Time4Learning.com – This online program offers specific high school electives, including Art History and Intro to Art. You can view lesson demos on their website to see if they would be a good fit for your student.
Teachers Pay Teachers – This website is a great resource for homeschool art educators. You can find a wide variety of art lessons, activities, and resources that are perfect for high school students.
More Free Homeschool Art Curriculum Options
Need some free resources for adding art lessons to your homeschool? Each of the following art curricula are completely free!
Deep Space Sparkle – You'll find guidelines here for art skills based on age, as well as many art lessons and projects sorted by grade level.
Art Projects for Kids – Get daily, no-prep art lessons delivered right to your inbox! Minimal prep, and no Pinterest scouring for art project ideas.
Art Factory – Free lessons in art and design that will walk you step-by-step through each project.
Tina's Dynamic Homeschool Plus – Find free homeschool art curriculum for grades 1-8.
Easy Peasy – This website is popular for it's free online homeschool curriculum, and they have a selection of art history and art appreciation courses your kids could complete.
Purchasing Supplies for Your Homeschool Art
If you're looking for easy and affordable ways to stock up on your art supplies, here are some retailers you'll want to check out.
BLICK Art Supplies – We love purchasing from this company for their great prices, wonderful customer service, and quick shipping! They often have special sales and specials running, and you'll even find lots of free lesson plans on their website as well!
Jerry's Artarama – This online retailer offers a wide selection of high-quality art supplies, which is great for homeschool art educators. You can also find discounts and coupons on their website, making it a great place to stock up on supplies for your homeschool art program. Jerry's Artarama also has an extensive library of free video art lessons you can browse.
Try These Homeschool Art Lessons With Your Homeschool Students
As a homeschool mom, you can easily facilitate your younger kids' and older kids' artistic pursuits with these homeschool resources. There's no need to be a certified art teacher. These homeschool art lessons are perfect for the mom who wants to add a little bit of creativity to her kids' education without having to do all the work herself.
For the younger kids, you can explore a variety of topics, including chalk pastels and other artistic techniques. For the older kids, you can find lessons on graphic design, oil painting, and even how to start your own art business.

There are also homeschool resources for art appreciation. You can use these to take your kids on a virtual field trip to the museum or explore a specific time period in history through art.
No matter what your homeschool students' interests are, you can find a way to incorporate art into your homeschool curriculum with ease. So check out these homeschool art lessons and get started today!
I'd love to hear from you in the comments: what have been your favorite resources for homeschool art curriculum? Let me know!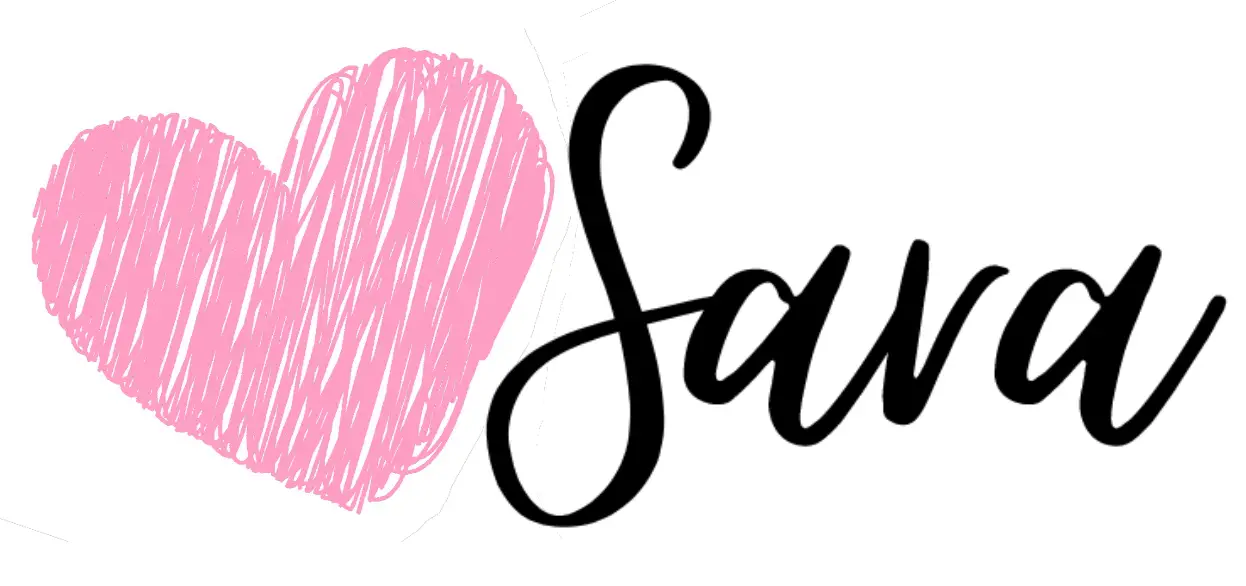 Related Posts
Blessed Homeschool is a participant in the Amazon Services LLC Associates Program, an affiliate advertising program designed to provide a means for sites to earn advertising fees by advertising and linking to Amazon.com. You can read my full affiliate disclosure HERE.