Homeschooling in California: Opportunities and Encouragement
Just so you know, this post contains affiliate links. That means if you use them to make a purchase, I may earn a commission. You can read my full affiliate disclosure HERE.
Are you homeschooling in California? California is a HUGE state and homeschooling opportunities vary greatly by county. Learn your options for getting started, and some great resources to help you along the way.
Homeschooling in California
When getting started, the first step is to choose which form of homeschooling you prefer.  A few of your options include:
 Homeschooling as a home-based school. In this case, you are 100% independent and file a private school affidavit with the state.  In essence you become your own private school and must follow the same requirements as other private schools in the state.
Homeschooling through a private tutor/teacher.  Any child may be instructed by someone with a California teaching credential for the grade level being taught, including a parent.  No private affidavit needs to be filed in this case, but specific instructional hours and days must follow state mandates.
Independent Study.   Many public schools, including charter schools, in California offer independent study programs.  Many families find these beneficial as they get both the financial support of the public school system, and the flexibility of homeschooling.  Keep in mind that independent study is not true homeschooling however and requires adherence to any rules set in place by the school in charge.
Co-ops.  Co-ops are usually groups of parents who have either filed a private school affidavit or have a teaching credential to teach their children who ban together to create a classroom experience for their kids.  Some co-ops are structured like an actual school with parents each teaching different classes.  Others are simply enrichment programs to help kids find friends.

You do not need to spend hundreds of dollars on fancy curriculum.  If you have never homeschooled before or you like some sort of structure to follow, purchasing a set curriculum is just fine.  That said, in the modern age of the Internet, everything you really need is readily available if you just learn how to search for it. 
You can find the California state standards online and as long as you meet those educational standards by the end of the school year, you are good to go.  Find out what your child is required to know and then go find the information and teach it to them. 
There are online history and geography games; printable writing paper and prompts; coloring sheets;  science experiment instructions and so much more!  

Homeschool does not have to include lots of paperwork.  Learning can take place in many forms and just because you don't write something down doesn't mean you aren't learning it. 
Get creative.  Try making every Wednesday a no paperwork day.  On Wednesdays play educational games, take field trips, or do extra PE.  Create scavenger hunts for mathematical angles, for things that started with the letter T, or for different plants or bugs.  Study  weights and measures in the produce section of the grocery store. Get creative and make sure to take a break from all the paperwork piles. 
If you need ideas, check out the article 10 Ways to Make Homeschooling Fun.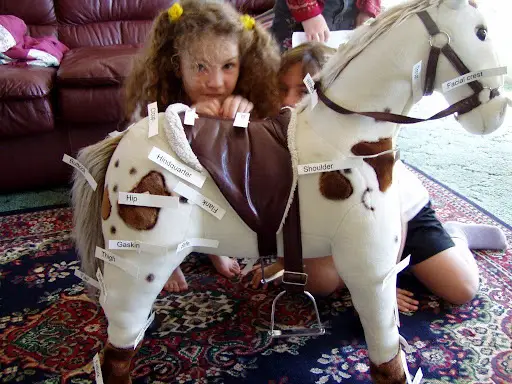 One way to encourage your child's curiosity and bring some fun into your homeschool is to use programs like the Curiosity Untamed program. Curiosity Untamed uses scouting style badges as the basis for thousands of unit studies. They add new badges every month and the requirements provide parents with a framework for teaching their kids about almost any topic their child can dream up.
Since the physical badges are pins or magnets, not patches, there is no sewing required and the badges can be displayed in a variety of ways to provide learning incentives for kids.
Homeschool Connections
Once you have your basic homeschool structure down, its time to find some connections.  Homeschooling trapped in your house can be lonely. 
Finding friends for both you and your child is a critical part of homeschooling.  Most communities have Facebook groups to help connect homeschoolers in each area.  Just a few of these groups in CA include:
Try typing in your city or county with the word "homeschool" to see if there are any groups specific to where you live.  These groups are a great way to find co-ops, field trips, clubs and local resources.
Scouting style clubs are another great way to connect kids.  While larger organizations like Boy Scouts, Girls Scouts or 4H are good, there are more flexible options like Quest Clubs that are designed specifically with homeschoolers in mind. 
Quest Clubs offer thousands of different badges to earn in nine different areas of discovery.  Each club chooses its own club name and uniform and sets its own membership rules.  Some are all boys, some are all girls, and some are co-ed.  Some Quest Clubs are highly religious while others are completely secular.  Each club reflects the beliefs and goals of the those who run it.  With badges ranging from U.S. Constitution, Biology and World Geography to eclectic badges like Chocolate, Worms, or Marbles, there is something to interest every child.  
Whether you are in California's urban centers or sprawling rural areas, there are plenty of homeschooling opportunities for all. The key is simply to find what excites your child and then keep their Curiosity Untamed!
I'd love to hear from you: are you homeschooling in California? What would you share with other parents who are new to homeschooling in this state? Drop a comment below!
And if you'd love to have a printable resource to use to keep track of state homeschool requirements, key organizations, activities and field trip plans, and curriculum notes, grab a copy of my Curriculum & Activity Planner below (it's free!):
Interested in learning about homeschooling in another state? Check out the Homeschooling in 50 States Series.
Kerry Cordy is the founder of Curiosity Untamed, a badge based program created specifically for homeschoolers.  She homeschooled both her daughters who are now 22 and 25.  Her oldest is an elementary school fine arts teacher and her youngest is now an animator with a specialty in visual effects.  Kerry is a firm believer that anything and everything is educational and that you should never stop learning.  Always keep your curiosity untamed!
Related Posts
Blessed Homeschool is a participant in the Amazon Services LLC Associates Program, an affiliate advertising program designed to provide a means for sites to earn advertising fees by advertising and linking to Amazon.com. You can read my full affiliate disclosure HERE.